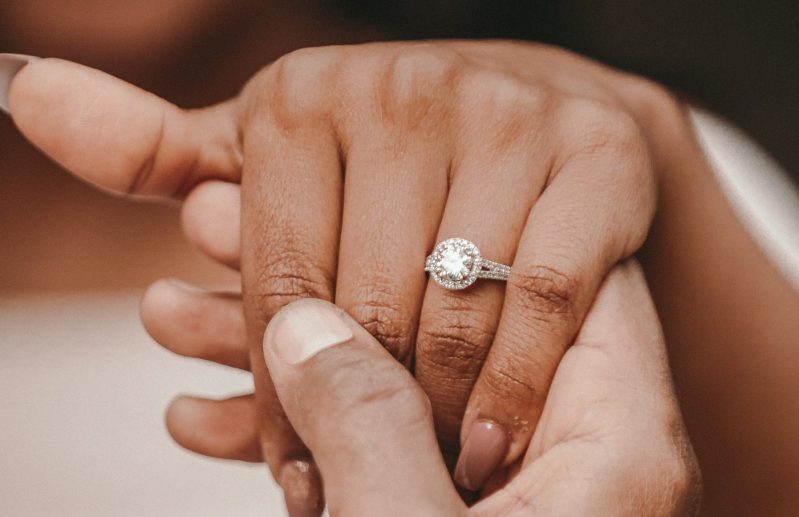 There are few experiences more stressful than when you're planning to propose to that special someone. Even if you know what they're going to answer before you ask, you'll feel a bit of anxiety. Namely, there's a feeling that you need to get it all right — get it perfect. A key element of making that happen is the engagement ring you choose. It's no secret that engagement rings can be pricey and come in a wide variety of styles and price points. If it's about that time, you're in luck because Kay Jewelers has already started their Black Friday engagement ring deals. We recommend heading to Kay to check the deals out yourself, but we've also called out a few of our favorites below.
What to shop in the Kay engagement ring Black Friday deals
Before you can even begin planning what to wear to your wedding, you'll need to pop the question. Before you can pop the question, you'll need a worthy engagement ring to give to your partner. But where do you start? Pro Tip: If you haven't already, take your partner out shopping and hit a jewelry store at some point to get an idea of what kinds of pieces they like.
But also, the current Kay engagement ring sale and Black Friday deals are some of the best places to start. You'll find a huge selection available, including round, princess, solitaire, pear, emerald, and various cuts and designs. If you're going with a grand gesture, this with 1-3/4 carat lab-created diamonds is 30% off — down to $4,060 from $5,800.
If you'd rather go for modest yet still gorgeous, this stunning with a round cut and white gold ring is just phenomenal. It also comes with a hefty $400 discount, down to $1,050 from $1,500.
Would you like something a little more unique? Give the a try, down to $2,400 instead of its usual $3,900. It features a beautiful 1/2 carat round First Light diamond with Fire Prism technology — designed to create "infinite flashes" for more sparkle. The center diamond is also laser-inscribed with a serial number for authenticity and peace of mind.
There is a solid mix of both genuine diamonds and lab-created diamonds, based on your budget and what you're looking for. But as we previously recommended, you'll want to browse and see what you can find. There's a good chance your partner may prefer something that we didn't share here. As these are Black Friday deals, you'll want to make a move soon because they'll be gone before you know it.
Editors' Recommendations