As vinyl continues its resurgence, true record collectors are seeking out special turntables to match the magnitude of their collections. It gets even better when two American companies who have been plying their respective trades for decades team up to create a statement piece.
Fresh off a collaboration with legendary designer Richard Haines, Moore & Giles have teamed up with turntable standards Crosley to create The Commonwealth Collection C10.
The release continues Moore & Giles' fondness for etching–the record player's plinths are inlaid with one of two choices of leather, then laser engraved with the topography that separates the company's two hometowns: Lynchburg, Tennessee and Louisville, Kentucky.
Crosley has taken more than 70 years of turntable development and wrapped it all into this collaboration. High-end sound quality comes from an aluminum tonearm balanced with sapphire bearings and a low vibration synchronous motor. Specialized shock absorbing feet handle any disturbances from the gentle rotation of the platform.
The Commonwealth Collection comes in two handsome finishes. Option one is a mahogany wood inlaid with calfskin in matte black. This hide is tanned in northern Italy by a family tannery specializing in the material. The second is a birch wood paired with a vegetable tanned leather called Modern Saddle. Produced near Pisa, Italy, each hide is tanned for two months, embracing the color and elevating the texture of the finished leather. With use, both of these finishes will evolve: the mahogany and black calf will actually polish to a finer finish, while the Modern Saddle luster will turn a darker brown. It's a nod to the exceptional quality and care taken in the development of the pieces.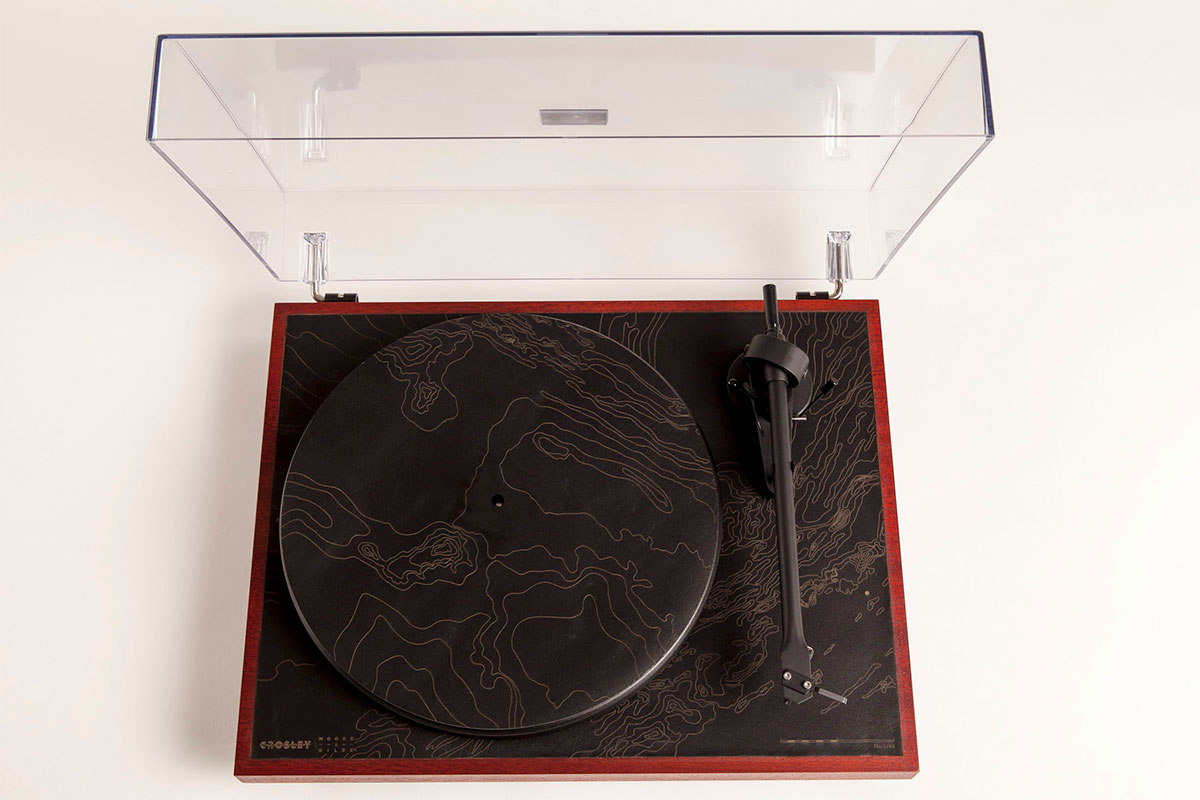 And, it's more than just a pretty face. Audiophiles will love the Ortofon OM5e cartridge (the head of the tonearm), which uses an elliptical-shaped stylus to generate near distortion-free playback. Also, it runs on a belt-driven mechanism that plays 33 1/3 and 45 RPM records.
At $840, the record players were designed to seamlessly blend into a living room just as much as they'll fill the room with rich, vibrant sound. There will only be 40 produced (20 of each finish), so grab yours here while you can.