As time-tested, quality leather comes back into fashion, designers have been looking for ways to push the envelope and distinguish their bags, wallets and portfolios from everyone else's.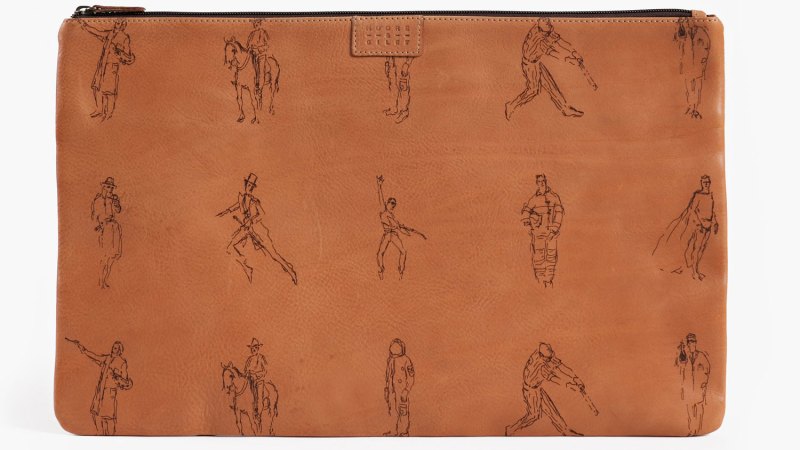 The team at legendary Moore & Giles may have set the new standard for individuality via their special collaboration with equally legendary illustrator Richard Haines.
Haines has worked with every menswear designer worth his or her hide from Calvin Klein to J. Crew and is lauded for his graceful, elegant depictions of the modern gentleman. He's lent a hand to all sorts of garments from suits to entire bound anthologies. Through the power of laser etching, Moore & Giles has brought his drawings to life on the shells of five new silhouettes slated for release this month.
The 83-year-old leather company sought out the perfect design firm to assist in the etching. They found a winner in Richmond, Virginia who helped them mimic Haines' pen strokes on the material.
Haines' depictions are best showcased on the "Benedict Weekend Bag", which is 253 square inches of Italian leather brought together with several different poses of the Moore & Giles gentleman. They're laser-etched onto the bag via a special grid system, meaning that, coupled with the leather markings, each piece is manufactured with a slight difference, so no two pieces are exactly the same.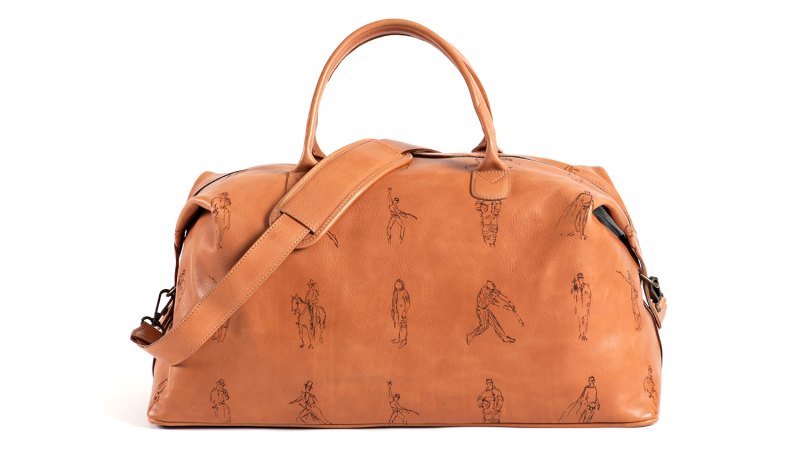 If the bag is too big (or out of your price range, the Benedict is $1,700), four other styles will share the etching process: a bi-fold wallet, a half-zip wallet, a small portfolio and a larger writing portfolio. (The latter four range from $275-$575).
In line with the level of craftsmanship involved, the collaborators have limited this collection to 25 pieces of each style. They're gradually rolling out over the next three weeks and are available here.