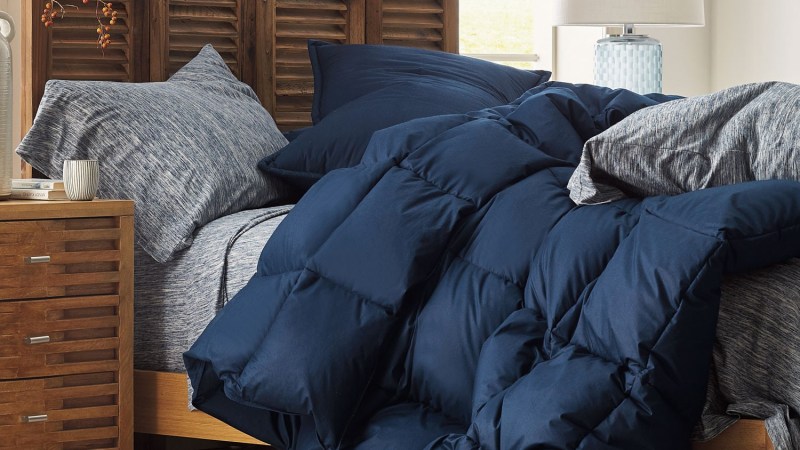 Until relatively recently, sleeping probably sucked. We likely slept in small segments instead of a continuous eight-hour stretch; predators lurked; bugs annoyed; weather… weathered. And we haven't even talked about the bedding. About 77,000 years ago you likely would've been sleeping on densely packed mats of sedge grasses. If you were poor in the 14th century, you'd enjoy an itchy hay mattress with the least-flea-infested piece of fabric you could find for a blanket. Shockingly, the box spring mattress wasn't even invented until the 19th century.
Sadly though, even in 2017, when the sleeping options are endless– waterbeds, memory foam, hammocks– for many people sleeping still sucks. The Company Store, famous for its high-quality bedding, works to change that with every purchase made.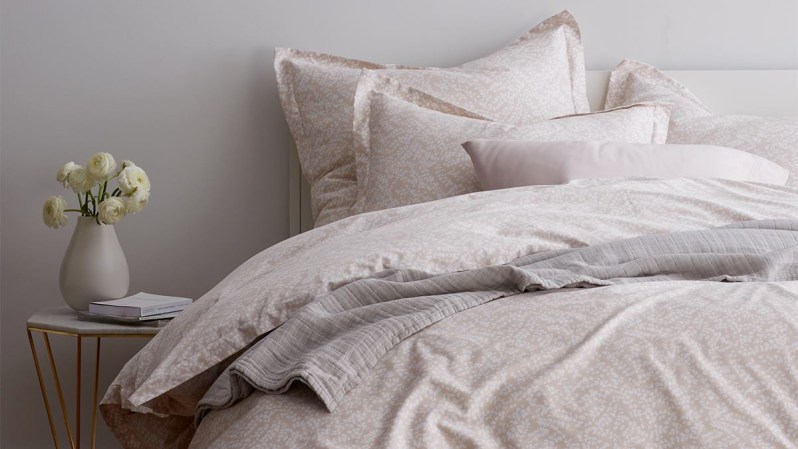 For over a century now The Company Store has been keeping us warm and comfortable as we lie in that weird hallucinatory state for a few hours. It was founded by Scandinavian immigrants who wound up in Wisconsin in the 1800s, chuckled at the harsh Midwestern winter, calling it adorable and proceeded to make down blankets and feather beds, technology well known in Scandinavia. In 1911, The Company Store officially opened in La Crosse, Wisconsin and they've been there ever since. All of The Company Store's products are still made there. USA!
You've likely slept on a Company Store blanket or sheets even if you didn't realize it. All of their products are simple, classic designs with incredible craftsmanship. They have such faith in their products they offer a lifetime guarantee on most. But you get more than just temperature regulation and product guarantees– you get the knowledge your purchase has provided bedding for those most in need.
The Company Store has the Buy One, Give One program, which provides a comforter to a homeless child. Together with Family Promise, The Company store has provided over 16,637 comforters to shelters in 33 states, ensuring no child is denied a good night's sleep. Moreover, they get to keep their comforter when they move into permanent housing.
They don't just stop at keeping our most vulnerable children warm and safe. The Company Store also has donated bedding, mattress pads, even pajamas to Ronald McDonald charities. They donate an impressive $5 of every order placed in October to The Walk to End Breast Cancer with AVON 39. Over 10,000 comforters have been donated to veterans and their families through Operation Homefront, not to mention the thousands of backpacks and school supplies they've given to kids through Operation Homefront's "Back to School" initiative. The Company Store also helps those beyond American borders– they sent comforters to troops serving in Afghanistan and provide sheets, towels and blankets via Partners In Health, which provides medical services in Haiti. Hang in there– we're still not done. They gave 1,500 turkeys to New Jersey's Community FoodBank; gave hundreds of lunches and backpacks to the Kids in Need Resource Center; they gave even more comforters out in the wake of Hurricane Sandy.
Despite all this do-gooding they still have comforters for sale, so next time you need some sheets or a new comforter or towels, or a rug, or furniture or a bathrobe, or really just about anything, head straight for The Company Store. Not only do they make some of the most high-quality bedding, they help so many people get some good shut eye.
And we're all a lot happier when we sleep well.