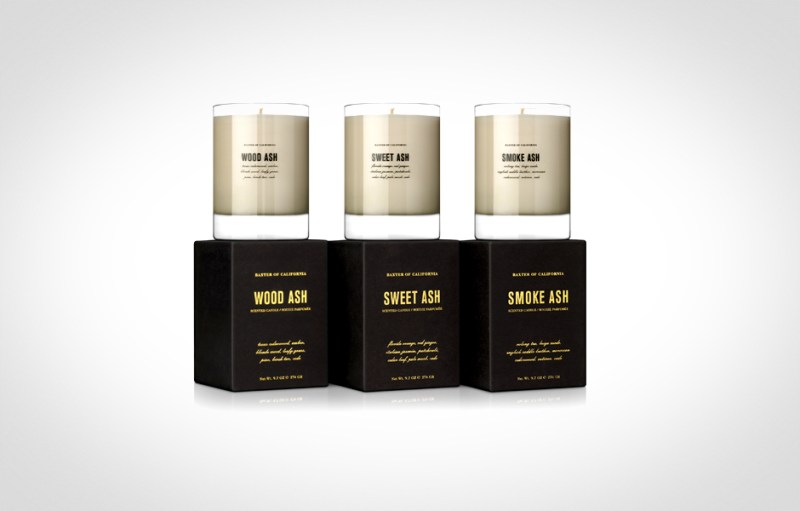 Former advertising executive Baxter Finley founded his eponymous grooming brand Baxter of California in 1965 after moving to Los Angeles from New York, receiving a beating on his skin from the harsh sunlight, and discovering that there were no products specifically targeted towards men. He aimed Baxter of California towards "men with an interest in their well-being, a sense of heritage, and a discerning taste." The label is still going strong five decades later; with a range of products that includes deodorant, lip balm, straight razors and more.
Baxter of California's latest release is its third collection of scented candles called the Ash Series, which is inspired by different regions of the Golden State — the beaches on the coast, the dry desert and the mountain ranges. The three scents — Sweet Ash, Smoke Ash and Wood Ash — share the notes of cedar, pine, sandalwood, and cade. Pick up one, or all three of these candles and let their fresh, outdoorsy scents transport you to the breathtaking landscapes of California, unless of course, you're lucky enough to already be there.
Baxter of California Ash Series Candles, $60 each at baxterofcalifornia.com.
Editors' Recommendations