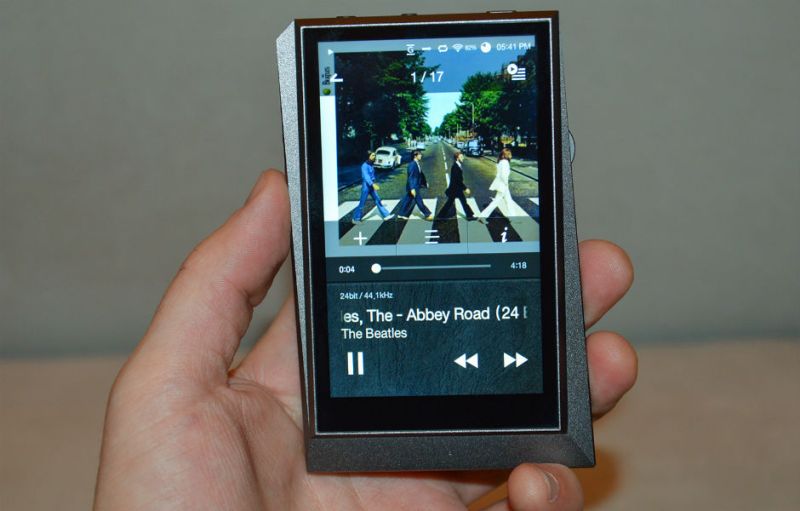 Last week at CES 2016, luxury audio brand Astell&Kern showed off a gorgeous new addition to its expanding collection of Hi-Res portable audio players, the new AK320. Dubbed a "mid-level" device for the brand, the AK320 costs $1,800 to bring you towards audiophile nirvana.
AK added some brand new components to the AK320, including new AKM AK4490 DACs (digital to audio converters), stepping away from the Cirrus Logic chips the company has used in the past. And having spent a few minutes with the device, we think that was a good move.
Related: Behold the most expensive headphones in the world: Sennheiser's $55,000 Orpheus
The new chips are arranged in a dual-mono setup for brilliant stereo separation, reams of sonic space, and all the detail you could want. So go ahead: pore over every lip puff and cymbal swell to your heart's content. What's more, we found the new chips offer just a golden drop's worth of extra warmth that really went down smooth for our ears. We got to hear a few remastered Beatles tunes from Abbey Road, and the drums, bass, and guitars were nothing short of luscious, with a touch less bite at the attack. Even the snappy snare of MJ's Billie Jean was toned down a tad.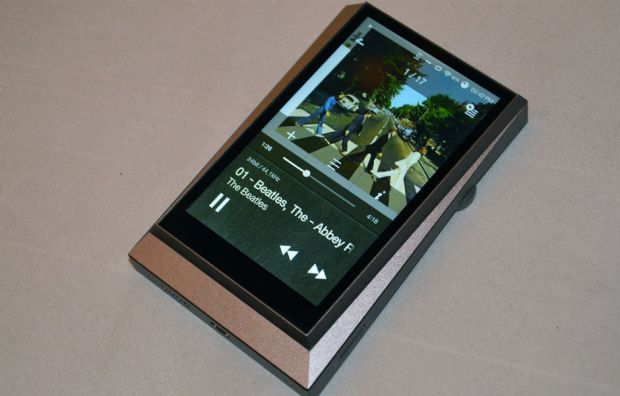 As for other features, the AK320 can play back up to 32-bit/384kHz PCM (downconverted to 24/192) and single-rate and double-rate DSD high resolution audio, though DSD files will be converted to PCM. In addition, the AK320 will sit in AK's new AK380 Cradle docking station, which boasts balanced XLR outs that allow you to use the player as your Hi-Fi hub when not on the road.
Additional features include a 4-inch WVGA screen and 128 GB storage, with an additional 128 GB available by adding a microSD card. The player also features a parametric EQ that can be changed by imperceptible .1dB increments, a machined aluminum body, unbalanced and balanced analog outs, Wi-Fi, and more. Like other AK players, you can also use the device as a USB DAC for your computer, to bypass your poor internal sound card.
If you've got the scratch, and you're looking for brilliant portable sound, you can order the new AK320 now.
A version of this post first appeared on our "brother site" Digital Trends.
Editors' Recommendations