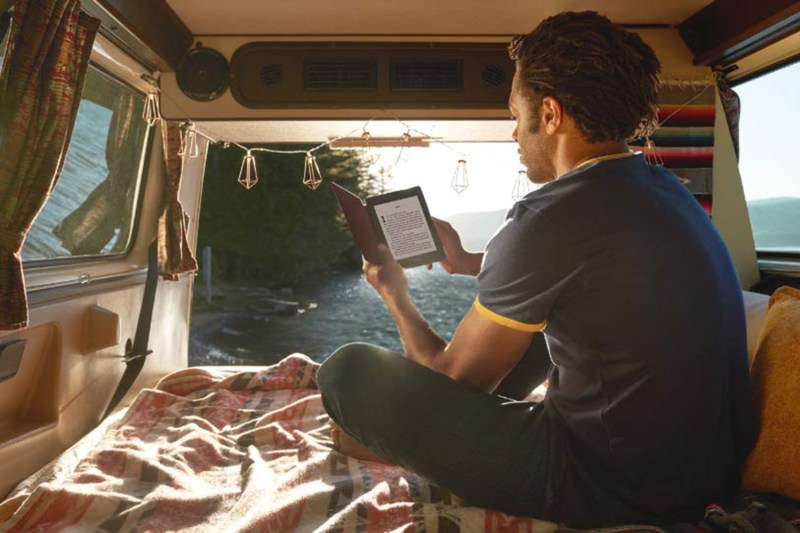 If you love reading and traveling worldwide, you might have a hard time carrying your collection of books with you, especially with weight limits being what they are for travel. Luckily, you can grab an e-reader like the Kindle to keep all your favorite books in one place. Even better, while this 2022 Kindle usually goes for $100, you can grab it for $65 from Amazon and spend that extra $35 in savings on more books, although it's important to note that this version is lock screen ad-supported.
Why you should buy the 2022 Kindle e-reader
So what sets the new Kindle apart from the older ones? Well, it's much lighter than previous versions, making it easier to carry around when you're out and about or traveling. It also has a great 300 ppi display which gives you higher pixel density and resolution for sharper text when reading, which is always a big plus. There's also double the amount of storage of the previous version with 16GB, which can easily fit hundreds if not thousands of books to read and several dozen audiobooks. Probably the biggest upgrade is the use of USB-C, rather than the typical micro-usb, which means one less extra cable you'll need and keep track of.
The Kindle is also a great alternative to a laptop since you don't easily get distracted by messages; plus, the e-ink screen is less straining for your eyes and lasts much longer than a regular tablet or smartphone. That said, remember that this version is ad-supported, which means the lock screen will show you ads. You can certainly buy the version without lock screen ads, and it's surprisingly well-priced at $85 rather than $120. You can also buy the lock screen ad version now and then pay a one-time fee to remove the ads if you want to test it out.
If you love what you've seen, you can grab the Kindle at Amazon for just $65 with lock screen ads or $85 without. While you're at it, be sure to check out our list of must-read books, as well as our list of classic sci-fi books and best classic fantasy books to grab.
Editors' Recommendations