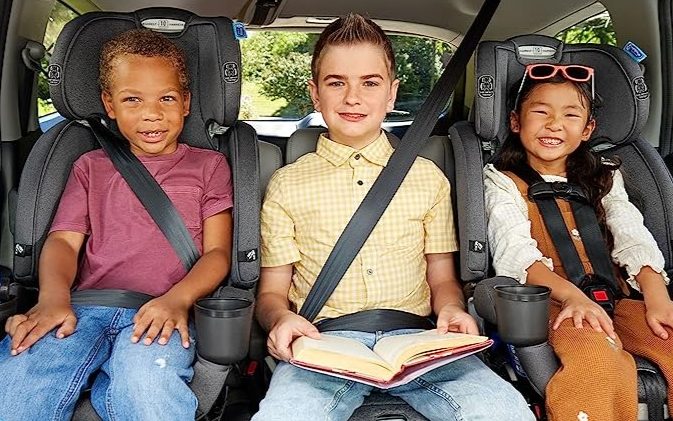 Car seats can be expensive. To make matters worse, they have a shelf life, and you're supposed to replace them, not just after an accident but also after a few years. Plus, kids grow fast, so it's not surprising when they grow out of their baby seats. All of these events work together to force your hand — you'll be buying car seats quite often if you have young children. But during the shopping season, like Black Friday, you can find some excellent deals to return a little of that money you're spending back to your wallet. That's the case with Amazon's current Graco car seat Black Friday sale. There are quite a few options available, so we highly recommend you browse for yourself. We've also called out a few of our favorites and the best deals below.
What to shop in the Graco car seat Black Friday sale
Several variants of Graco's 4Ever 4 in 1 car seat are on sale. The seat is designed to give you ten years of seamless use, so that problem we talked about, you're constantly going through car seats, shouldn't happen here. The seat effortlessly transforms between a rear-facing harness seat, a forward-facing harness seat, a high back belt-positioning booster, and a backless belt-positioning booster. That way, your little one can grow with the seat, allowing you to adjust configurations to match their age and body weight. Normally $330, those models are down to $230, which is 30% off or $100. On-sale models include the Graco car seat, car seat, and Graco car seat for $285, normally $380 — which features side impact technology.
All of Graco's car seats are engineered to provide protection for your little ones from the front, side, and rear, including rollover crashes. The harness system keeps them safe and snug inside the seat with a suitable frame surrounding their little bodies. A multi-position recline system allows you to keep your baby cozy during the ride, too.
A machine washable cover that's easily removable makes it easy to clean up after messes. You can remove the cover in just 60 seconds, which is a godsend when you're dealing with spit-up and food messes. I've been there a few times before myself.
If you need a smaller frame seat or want one that's designed to last a little longer as your little one grows, the Graco car seat is only $300 during the sale, down from its usual $400. It comes with a removable seat belt trainer for your child's big leap to normal seat belts when ready. Plus, it's 10% slimmer than the other models to offer a little more surrounding space inside the vehicle. With that extra space, you might need help keeping your car clean during long road trips, too.
When all is said and done, the best thing to do is to browse the sale for yourself if you're looking for a car seat. Amazon's Graco car seat Black Friday sale is definitely one of the best time's to buy, especially if you have a baby on the way soon.
Editors' Recommendations