This is the first year The Manual is giving awards to our favorite spots in eight cities across America that we think are doing great things for their neighbors, town and overall community. Winners were chosen both by writer's opinions as well as readers who could vote on The Manual's Facebook page. Winners will receive a decal to mount in their establishment as well as exposure on the site and on social media. We are excited to take this trip across America with our friends at the leather and lifestyle brand, Moore & Giles. Enjoy!
Thick fog, insanely busy Victorian architecture and of course that famous bridge, San Francisco can evoke a real dramatic film set in the right moment. While you can still find plenty of 'Summer of Love' patrons wandering the streets, there is a very vibrant food, fashion and artistic scene that is very forward thinking. From one of the world's most acclaimed restaurants to a beer that's been brewed for all over a century, here what impressed us the most this year in San Francisco.
Best Restaurant:
The ever-changing menu is a fantasia for foodies—plates like melted bone marrow topped with corned cow's tongue, spicy kimchi yuba primavera with smoked egg bottarga, and of course the house specialty—quail (The California state bird) are served via dim sum cart in an elegantly bare space. Since it's opening on December 31st, 2011 on lower Fillmore Street just outside of Japantown, it's won accolades from critics like the James Beard Foundation Best New Restaurant (2013) and received one of those fancy Michelin stars (2015). Techies in the area have even created bots in order to snag hard to acquire reservations, but getting in can be as simple as lining up: They keep 30 of the 60 seats for walk-ins; just get there early or send a proxy.
Best Bar: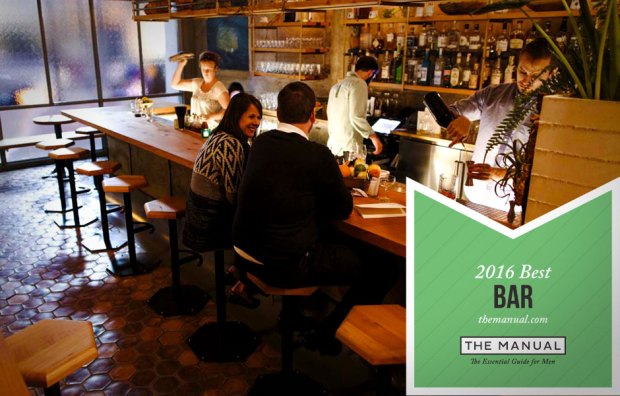 The sister venue to State Bird opened earlier in 2015 and, as a follow up, has not at all disappointed. It's a restaurant by definition with a menu that shares a similar innovative spirit as it's sibling, but you wouldn't be selling yourself short by shacking up at the bar. There, you can volley between gourmet $5 and $10 nibbles like lap cheong with salted chile paste and creative cocktails like the Mezzanine (a banana flavored mescal concoction), California and French wine, or tight selection of suds on tap—try the local Four Point "Villager" IPA.
Best Coffee Shop: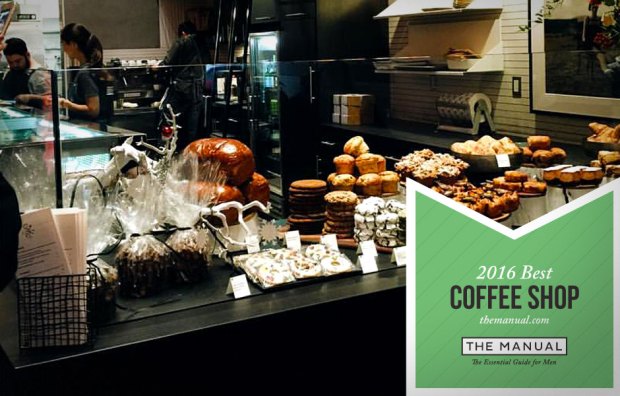 Pastry star Angela Pinkerton and chef William Werner are behind the tasty (and gorgeous enough to Instagram) temptations at this patisserie in Russian Hill. You'll find sweet sensations like a peach verbena "twinkie" and horchata cube cake, but there are also savory selections like the haute dog or an asiago, sausage, and soft-cooked egg croissant. Pair them with coffee drinks using local faves Highwire Coffee Roasters or (later in the day) some wine or beer. They don't have WiFi, so do it like people used to: bring a book, newspaper, or a human to keep you company.
Best Local Brew: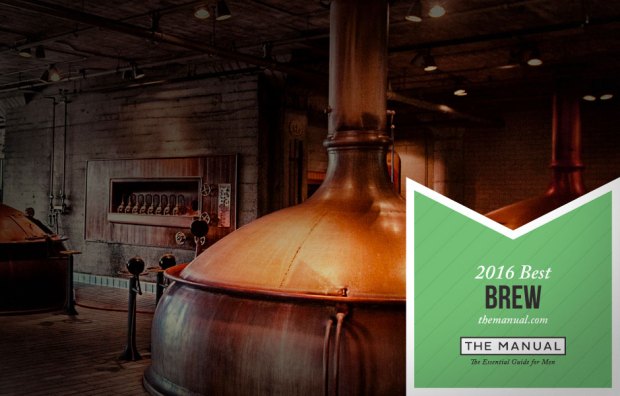 First, we've got to shout out San Francisco's fledgeling brewpub scene, which is really quite impressive, but this year Bay Area stalwart Anchor Brewing takes the prize for Anchor Steam. Mainly because of this 100+ year old brewery's new location: The Yard at Mission Rock. It is an 18,000 square foot beer garden, set in a pop up entertainment complex made out of repurposed shipping containers. That has helped transform an old parking lot at AT&T Park into an actual destination. The endeavor reminded us that Anchor Steam, a blend of pale and carmel malts they first created in 1896, really does have consistently, smooth, go-to taste.
Best Shop: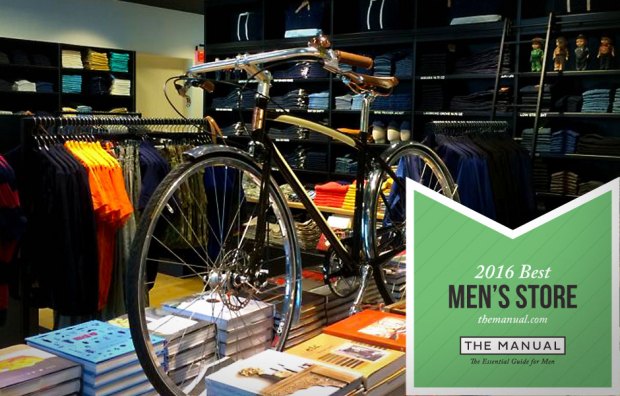 Shopping at Union Made Goods is easy/hard—easy because its shelves are filled with a tightly curated selection of modernized casual classic clothing and accessories; hard because without doubt, you'll be stuck having to make a tough decision between that jacket designed exclusively for the store by local sportswear champs, Golden Bear, or a perfect leather belt by BillyKirk. Not that you'll go wrong with picking both, and a bottle of whisky distilled Juniper Ridge cologne.
Best Barber Shop: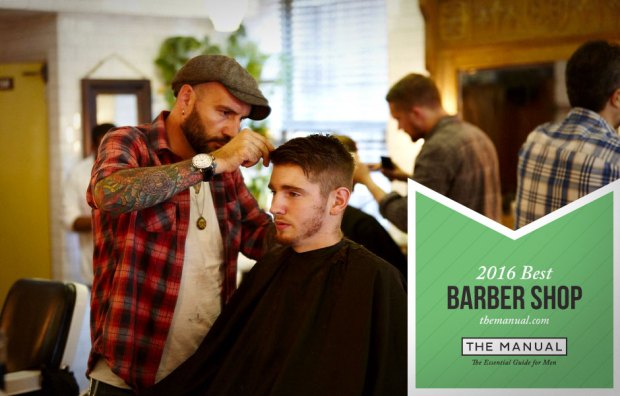 Cuts are reasonably priced from $20 (for a simple buzz) to $45 (for the scissor & comb treatment). The barbers are well versed in classic and modern styles. There's a great selection of product. They have two locations: one store is in Mid-Market and another in The Mission. And, they have a $25 hangover treatment (a new take on the old school barber facial) that'll brighten your face up in emergency situations. Plus, they don't use hairspray. Ever.
Best Local Brand: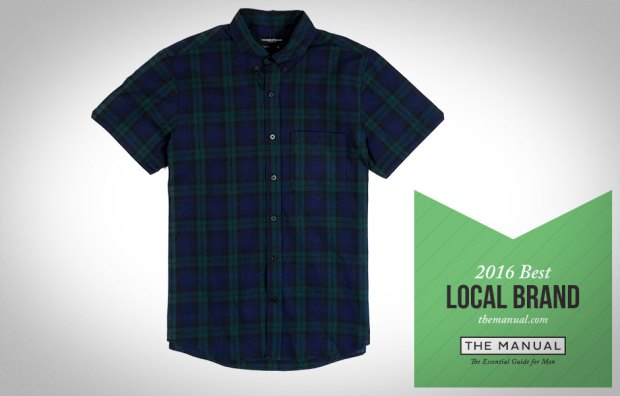 Welcome Stranger makes easy-to-wear, tailored basics that stay true to San Francisco's reputation as a forward-leaning town. Button ups are hemmed so they can be worn untucked, windbreakers have just the right amount of reflective sheen, and the fit of their 8 oz bison fitted pocket tees won't box you in.