While many millennial-age entrepreneurs focus on developing the next great social craze a la Snapchat or Tinder, a Boston Massachusetts-based forward thinker named Jonathan Ronzio decided to spin a different kind of web. Infatuated with any and all things outdoors — like climbing a continent's highest mountain or camping in Iceland in the middle of winter —  Ronzio gravitated toward making a career out of documenting and sharing his travels. Despite knowing he barely possessed the knack for keeping a consistent journal, he put a fierce desire to keep moving and exploring to work, launching a blog by the name of Explore Inspired.
Related: Luke Swanson's Tripty Project aims to benefit, celebrate Bangladeshi culture
"The whole thing started as a personal challenge because I've never been any good at journaling," the 26-year-old Ronzio told The Manual. "I take it all in in other ways and just have never been able to document journeys. After [the] Between the Peaks [documentary] came out, something I had worked on for four years, I thought, 'what's next? What if I started a blog?' I just started telling people about it knowing that if it's actually going to be something, I have to follow through with my word."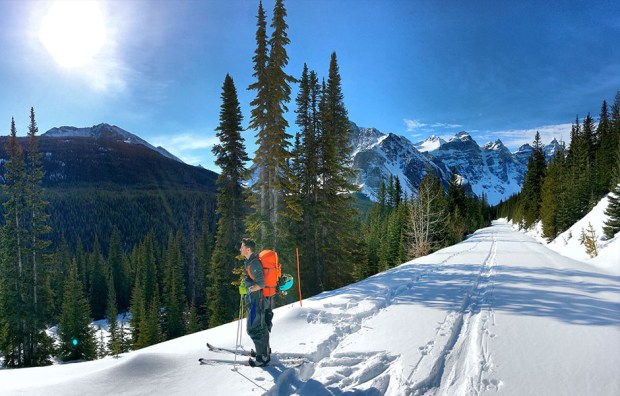 Concerning his mention of Between the Peaks, before Explore Inspired materialized as a means of documenting his journeys, Ronzio and two of his pals set out to summit two of the world's esteemed Seven Summits. On paper, the idea was to buy one-way tickets to Chile and climb Argentina's Aconcagua before heading north to tackle Denali in Alaska. Along the way, the trio intended to volunteer in every country they stopped in to give back to the communities they came in contact with.
The result?
An incredibly successful trip which not only fueled Ronzio's passion for traveling the world but the self-produced documentary also won him the award for "Best Documentary Feature" at the 2015 Mountain Film Festival. Based on the raw personal transformation he experienced over the course of the trip, Ronzio wanted to find a way to pass that on to other travelers. To him, creating Explore Inspired in the wake of Between the Peaks was much more than just curating a blog or simply taking a group of people on a trip.
"It's a mentality. A philosophy. A mission within the message," he continued. "What I do isn't confined to the start and end of the trip. The way you look at the world is something you want to continue feeling so what I wanted to create was a continuous experience about being inspired by the world around you. A slight change in perception of how you see your environment can change everything."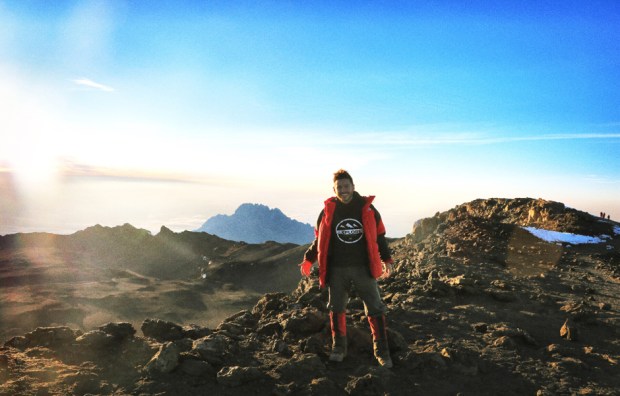 At Explore Inspired's core, it's this change in perception Ronzio is particularly after. Though documenting and sharing the details of his travels may serve as the genesis of the website, Ronzio's startup is all about experiencing these perception-shattering voyages with other people. Don't think of it as your run-of-the-mill group getaway, however, an Explore Inspired trip typically consists of no more than four to six people — Jonathan included — to keep the personal interaction of the trip goers at an absolute maximum. Because each seven-day trip lacks considerably in the department of extensive planning (on purpose), these small groups will rely on each other for almost everything (again, this is done on purpose).
Selected via an application process, those who join Ronzio on an Explore Inspired trip are not only expected to possess an open mind but also boast the ability to literally go with the flow. Be it an unexpected detour, an unforeseen change in weather, or an uncomfortable night at the end of a long day, there's no room for pre-conceived expectations. To Jonathan, it's all about letting go and being open to how changes in the road can turn into optimism in different ways.
"Expectation is something we all bring to the table. No matter what, everyone has expectations of what something's going to be like," Ronzio explained. "Breaking the expectations of those who join us has been one of the best things we've been able to change. Everyone needs to be taught how to let go, be it professionally, personally, or with relationships. We want to teach people to stop trying to define their future."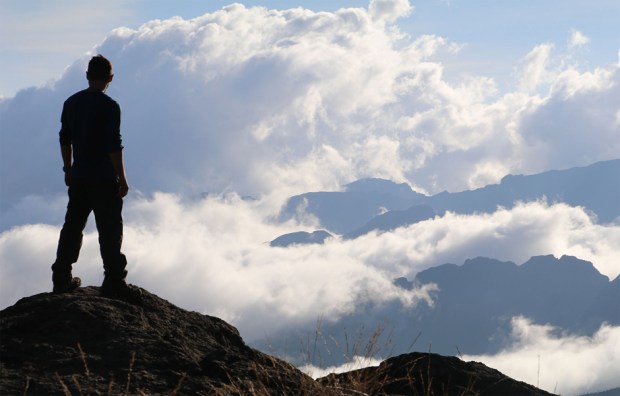 Moving forward, Explore Inspired is in the process of planning a trip toward the end of fall (end of November or early December) to either Norway or Iceland. As is the case with past trips, anywhere from four to six people are expected to be selected via the application process in order to keep the trip intimate — and the gear light. Though just because the time off between official Explore Inspired group trips may soon span 365 days, it doesn't mean Ronzio's been resting on his globe-spanning laurels.
Quite the contrary, actually.
In addition to summiting Africa's Mount Kilimanjaro this summer, splitboarding down Mount Rainier, and competing in NBC's Spartan: Ultimate Team Challenge , Ronzio's also found the time to avert his attention to a new business venture. Stylized as Startup MVMT, Jonathan's latest enterprise is an activity-based event geared towards teaching people the fundamentals and concepts of startup culture — while breaking a sweat, of course. An idea which took a mere matter of days to materialize, Ronzio teamed with Boston's General Assembly chapter to turn the thought into a reality.
"So many speaking events are exactly the same in that someone speaks on stage while people just sit and write in notebooks," he pointed out. "It's not entirely engaging so I wanted to find a way to get people up and learning through activity. Startup MVMT helps turn concepts into metaphors we can teach through active learning. I connected with a local rock gym I frequent and asked to use their space for a General Assembly event. After they said yes, we held our pilot program there."
A success in its own right, Startup MVMT's initial showing gave Jonathan and his founding partner the ability to see what worked, what didn't, and what they could do to adjust the program to make it flourish. Though no specific plans have yet been hammered out, Ronzio says he hopes to expand the event into broader one- or two-hour free events with more participants. Like any savvy entrepreneur, he's already focused three or four steps ahead of himself as thoughts of developing various targeted series' and expanding to other cities spilled out during our conversation.
With the ambitious project Explore Inspired humming along and the abundantly energetic Startup MVMT showing immense promise, it seems as though the world is quite literally Jonathan's oyster. At the prime age of just 26, Ronzio's lasting enthusiasm for continuing to grow, both professionally and personally, is an enviable trait one can't help but glean inspiration from.
All photos courtesy of Jonathan Ronzio and Explore Inspired.
Editors' Recommendations