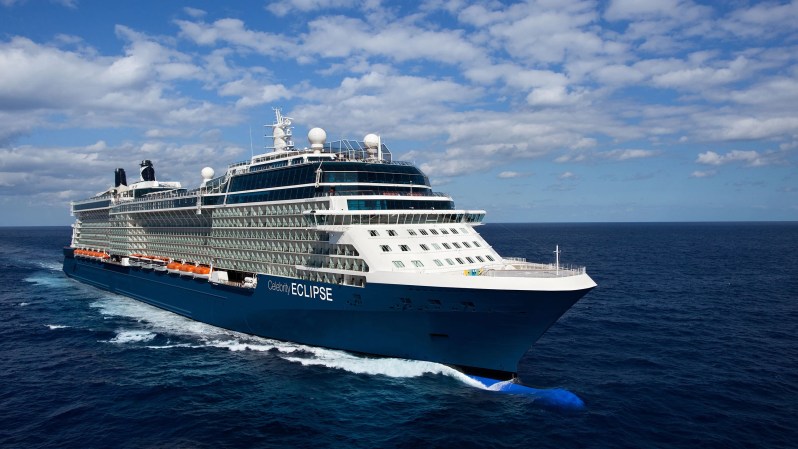 If you're looking to travel somewhere exciting, you need to check out the Celebrity Cruises Black Friday sale. Starting early, you've only got today to save 40% off every guest to any destination. There's a cruise for every taste and plan so we strongly recommend clicking the link below to see what's out there for yourself. Alternatively, keep reading while we guide you through what we feel deserves highlighting. Remember — there's 40% off every guest but only for today.
Why you should book a vacation with Celebrity Cruises
Celebrity Cruises offers a high level of standards across its range of options. If you've been reading up on how clean your cruise ship might be, you'll be happy with what Celebrity Cruises has to offer.
That level of care extends to whoever you choose. One highlight is being able to spend seven nights traveling among the Bahamas, Mexico, and Grand Cayman with a round trip from Fort Lauderdale, Florida. Prices vary slightly depending on when you book with dates available in December, January, February, and March. You could even travel over Christmas although bear in mind that's the priciest time to go at $1,258 per person before you enjoy the discount.
For a smaller trip, how about five nights from Miami which then encompasses Key West and the Bahamas? It costs from $229 per person so it's cheap enough to consider paying extra for certain cruise vacation add-ons.
To be guaranteed no risk of hurricane season getting in the way, try a seven night round trip from Vancouver, British Columbia to the Alaska Dawes Glacier and back. The average price per person is just $616 for a trip of a lifetime.
While you're enjoying 40% off, check out the Italian Riviera and France for nine nights from $1,248 per person before you factor in the 40% discount. The one way trip goes from Barcelona, Spain to Rome, Italy so you can truly see the sights of Europe including Florence and Naples.
In all these cases, the prices quoted on the site are before the 40% discount with the discount taken off at the checkout. This is the ideal time to treat yourself to a few extras with the Celebrity Cruise interface very clear at laying out your options for rooms, views, and even interiors. Take a look at what appeals and works for you as part of the Celebrity Cruises Black Friday sale by simply hitting the button below and trying out a few different options. In no time, you'll have created your perfect vacation and all for 40% off the regular price. It'll be a great thing to look forward to.
Editors' Recommendations