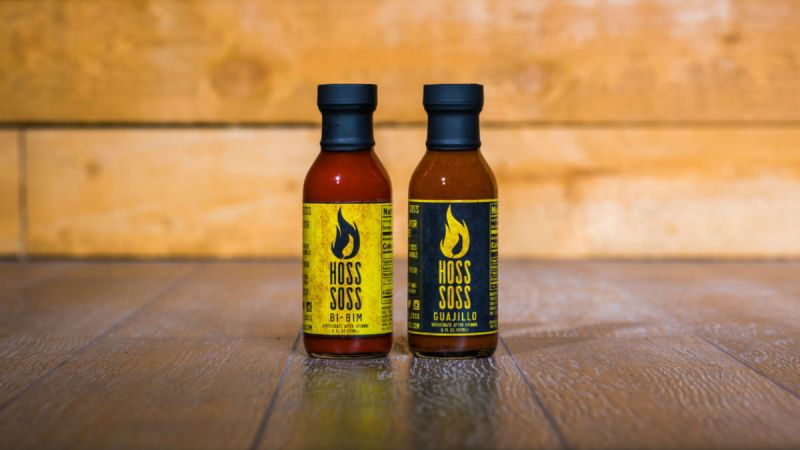 As a culinary journeyman, Matt Kuerbis' cooking career didn't start with Asian food, and especially not with banh mi. He actually began behind a tortilla press and fryer full of chili rellenos at the Boulder, Colorado outpost of a small gourmet Mexican chain.
He traded up after moving to Seattle and worked in the open kitchen at Wolfgang Puck's Obachine. "It was an intense working environment," he says. "You had to be constantly on because you weren't just cooking; you were performing."
Then, as a pantry cook with Lindbad Special Expeditons, Kuerbis spent summers in southeast Alaska and winters in the Sea of Cortez, Mexico. He eventually became the ship's sous chef. On-board, a staff of three cooked three meals a day, seven days a week, two months straight, for 100 people. The crew would then take a month off.
After long hours in professional kitchens took its toll, Kuerbis decided to go back to school and earn a Master's degree in teaching from Portland State University. After graduating, a chance opportunity landed him at Le Cordon Bleu's Portland school. A second chance opportunity ascended him to director of the academy. This is all to say that Kuerbis has some serious cooking chops and legit culinary bona fides that all coalesced to form Hoss Soss, Kuerbis' deliciously hot hot sauce.
The Hoss Soss journey began as a recipe he originally designed as a one-off for Oregon's What The Festival, but with an entire crew raving about the sauces, he decided to put it into small-scale production. Technically a hot sauce, the Bi-Bim (bibimbap) flavor comes from a silky combination of vinegars, peppers, and a secret blend of spices. The Soss is really a jack-of-all-sauces that runs wild on anything from kale to a ribeye. Trust us, we've tried it. It's all good.
Hoss Soss ships nationwide and can be ordered at Hoss Soss' site or at Oregon Growers' site. A few months ago, when Hoss Soss was still unavailable nationwide, we invited Kuerbis into The Manual's kitchen to teach us how to make his droolworthy Bi-Bim banh mi sandwich.
Below is the recipe from our Facebook Live cooking session.
Hoss Soss Bi-Bim Banh Mi Sandwich
1 French baguette, cut into three 6-inch lengths
1 pound chicken or pork, cut into short strips
1 tsbp Bi-Bim Hoss Soss
1 tbsp vegetable oil
1 tbsp soy or Tamari soy sauce
1/2 cucumber, cut into 2-inch sticks
1/2 bunch cilantro, stems trimmed
1 jalapeño, deseeded and cut into strips
Bi-Bim Aioli*
Pickled red onion and carrot**
Method:
Marinate chicken or pork in the Bi-Bim Hoss Soss, vegetable oil, and soy (or Tamari soy) sauce.
Cook meat over med-high heat in a sauté pan until cooked (about 5 minutes depending on size of pieces). Set aside.
Slice open the baguette pieces and toast in the oven until crispy but not burned.
Spread Bi-Bim Aioli on both sides of the toasted baguette. Spoon in meat, as well as any pan juices for extra flavor!
Place pickled onions and carrots over the top of the meat, then add cucumber and jalapeño slices. Finally, top with fresh cilantro.
Add a final drizzle of Bi Bim Hoss Soss to the top of the sandwich.
*Bi-Bim Aioli
1-2 tbsp Bi-Bim Hoss Soss
3/4 cup canola oil
1 1/2tsp fresh lemon juice
1 tsp rice wine vinegar
1/2 tsp salt plus more to taste
1 large egg yolk
Method: Whisk together all ingredients except oil. Slowly whisk in the oil drop by drop. As the oil incorporates into the rest of the ingredients, you can pour a bit faster while continuing to whisk. If the mixture gets too thick, add a touch of water.
**Pickled red onion an carrot
1/2 red onion, julienned
1 carrot, shredded
1/2 cup rice wine vinegar
1 tbsp sugar
1-1/2 tsp kosher salt
Method: Heat rice wine vinegar and whisk in sugar and salt until dissolved. Pour mixture over onions and carrots in separate bowls. Place in refrigerator to marinate for at least 30 minutes.
Article originally published October 26, 2016 and updated January 10, 2018 by Chase McPeak.