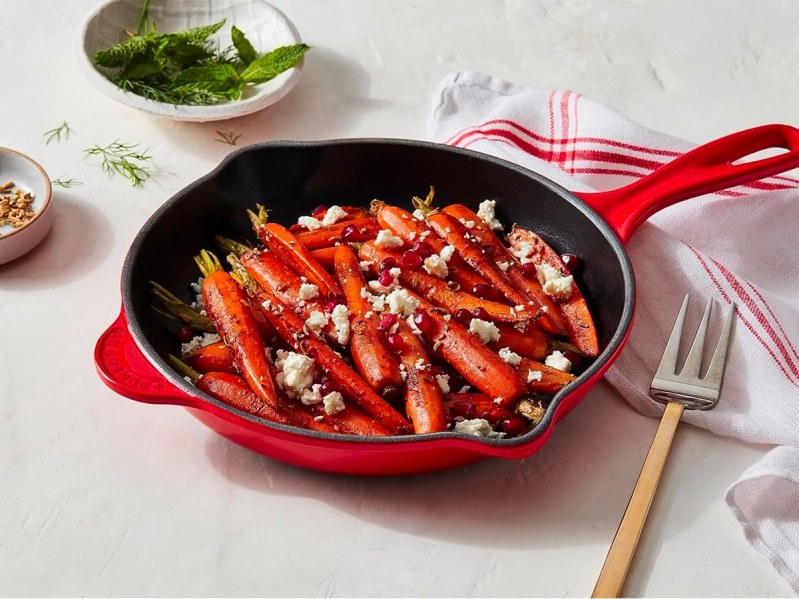 Cyber Monday deals all over the place right now, with many of the biggest retailers discounting some popular products. You'll appreciate this if you're in the market for some holiday gifts for the chef in your circle, or if you're looking for something new for your own kitchen. Amazon is having Cyber Monday Le Creuset sale, with all sorts of high quality cookware seeing discounts and prices as low as $10. Skillets, Dutch ovens, mugs, and other kitchen items are available in this sale, so click over to Amazon and add something by Le Creuset to your kitchen.
Why You Should Shop the La Creuset Cyber Monday Sale at Amazon
Le Creuset is a premium cookware brand. It makes high quality cookware that both looks great and cooks great. It's one of the most sought-after brands when it comes to a discount, as its premium reputation brings with it premium prices. But with this Le Creuset sale at Amazon you can save on cookware across the board. The Le Creuset Enameled Cast Iron Signature Oval Dutch Oven regularly costs $445, but in this sale. One of the best cast-iron skillets on the market is the Le Creuset Signature Cast Iron Skillet, and it's , while it would regularly set you back $175.
If you have any coffee or tea drinkers in the family they'll likely love the Le Creuset Stoneware 4-piece Heritage Mug set, which regularly cost $64 but in this sale. You could even throw in the Le Creuset Enamel On Steel Tea Kettle, which is , while it regularly costs $84. But Le Creuset doesn't just make tools for cooking. It also makes tools for eating. A 4-piece stoneware set of bowls with this sale, and bakers should check out the 9-inch stoneware Heritage Pie Dish, which . There are a lot of other items you should shop in this Le Creuset sale, including serving dishes, spatulas, stockpots, and cocottes.
While Le Creuset cookware often comes at a premium price, you can find yourself some impressive savings with this Cyber Monday sale taking place at Amazon. There is a huge variety of items to shop, ranging from Dutch ovens to stoneware and from skillets to serving dishes. Act quickly to claim a discount, as there's no telling how much long these deals will last.
Editors' Recommendations