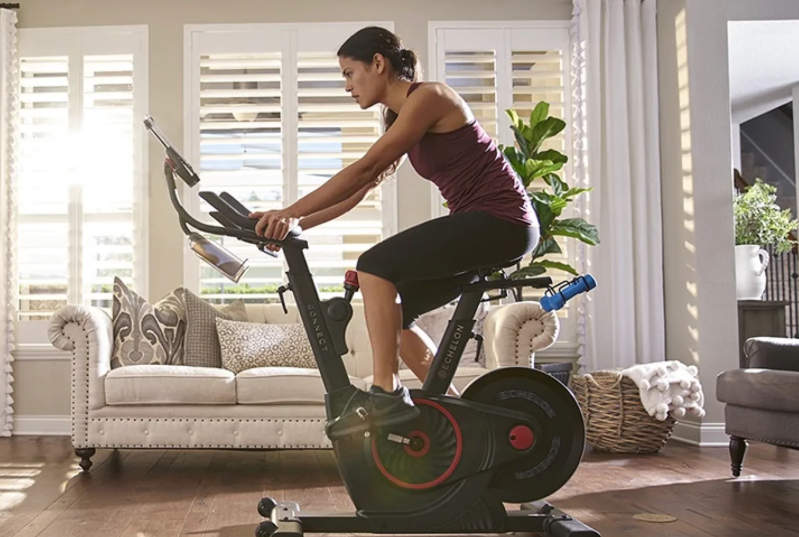 Want to bring your spin class home? That's what the Echelon Sport-s Smart Exercise Bike is all about. Not only do you get a great machine to ride whenever you want, but you also get access to live and on-demand classes to help motivate you. Exercise bikes have always been expensive, but right now this Echelon model has a massive discount. Normally priced at $900, the Echelon Sport-s is only $500 right now. That's $400 off! Grab it before this outlet sale is over.
Why you should buy the Echelon Sport-s Smart Exercise Bike
The two most important features to consider when buying an exercise bike are (a) the actual quality of the bike and (b) the programs you can access while you're riding it. The Echelon Sport-s is a high quality smart exercise bike with a lot of great features. You can customize the seat height, handlebar height and seat position, all the angles you need to make sure you're in the optimal riding position, no matter how tall you are or how long your reach is. The bike has 32 resistance settings, so you can pick the exact right difficulty for you. No more choosing between way too easy and way too hard.
How many of us grew up with an exercise bike in our living room, a permanent feature of the house that nobody ever seemed to use? Sometimes you need a little motivation to jump on one and start burning calories. Echelon is famous for their live and on-demand training sessions. It has a 10-inch screen built onto the bike. You can access tons of different exercises with a variety of instructors. You can even flip the screen around 180 degrees and do some non-cycling workouts, such as yoga, HIIT, Pilates and more. They even have special classes designed to sync up with Pitbull songs, if you're a fan of Mr. Worldwide.
We don't see exercise bike deals this steep too often. In fact, this deal is so good it brings a fancy exercise bike down into the price range of cheap bicycle deals. Take advantage of this crazy $400 discount before Echelon runs out of stock or the sale ends.
Editors' Recommendations