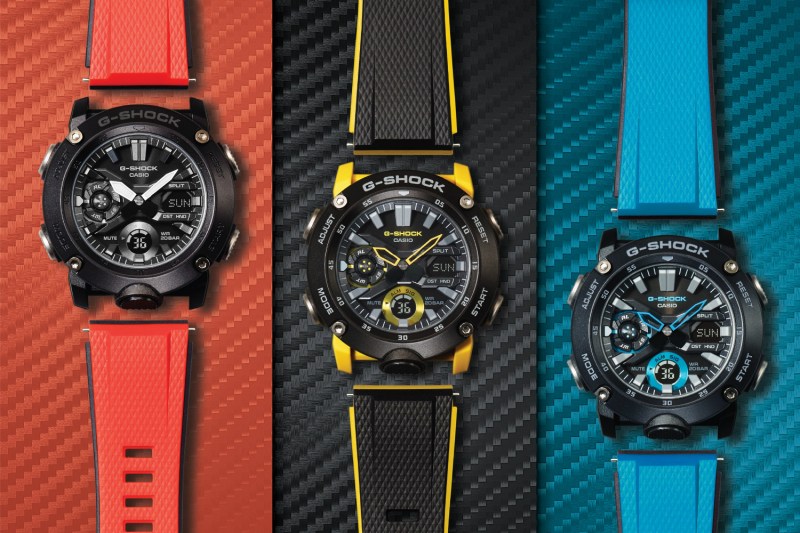 Cyber Monday deals are here, which may prompt you to ask, what time is it? It's time for you to get a watch! At least, that's what we're seeing from what's available on Amazon. These Cyber Monday deals have a lot to offer if you're in the market for a new watch. One such example of this is with G-Shock watches, where we've found seven pages of watches, including many that have deals on Amazon already. If you can't find an entry in the series that you like on sale now, when will you be able to? They're nearly all great watches for men under $500, with or without a deal price.
What G-Shock watch you should buy in this Cyber Monday sale at Amazon
With pages and pages of deals from one of the best watch brands for men, we get that it can be nigh on impossible to figure out what to get. Here are the Cyber Monday deals we think you might want to shop, based on the look you're going for:
Classic: The

has a standard black band and colors that represent high functionality. This is the watch to shop if you're looking for high-quality water resistance but avoid flash. Now $128, was $153.
Even more classic: G-Shock's

watch is mostly dark, but has a "grape drink" purple and blue highlights that really pop. Now $229, was $243.
Bright yet bold: The yellow watch from the

series is bright, highlighter yellow that is not for the faint of heart. Heads will turn. Friends, foes, and mere acquaintances will know its you from a mile away. Now $99, was $118.
Mecha-informational: This one is reminiscent of the overpowered watches protagonists would communicate with, and often receive guidance from, in heroic shows of years past. The

has a distinctive asymmetrical style, with the dial displaced slightly to the left of the band, and is a recreation of a line from the year 2000. Now $595, was $700.
Muted sand: For something more tame, but still cool, check out the

for its faded sand colored band and delightfully brassy machinations within. Now $94, was $110.
Again, these are just some of the watches that are on sale for Cyber Monday. Tap the button below to see the full collection of G-Shock watches on Amazon.
Editors' Recommendations