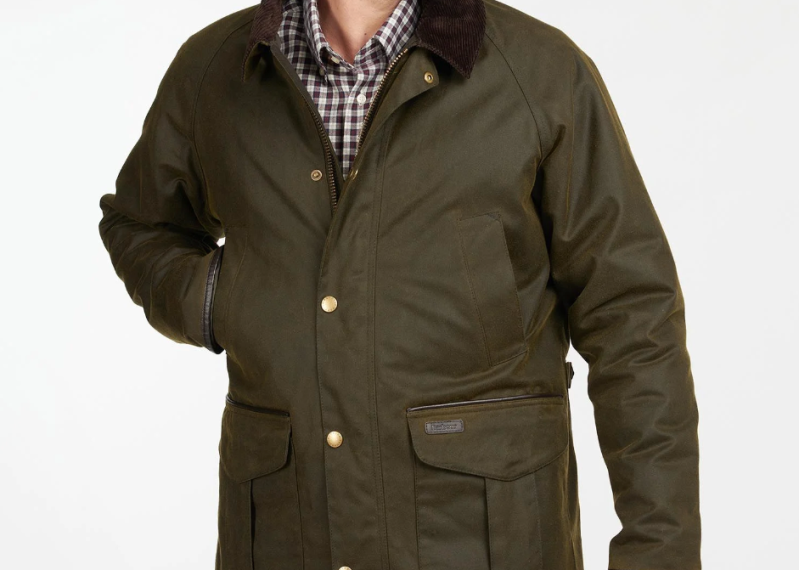 For great designer goods at a low price, look no further than the Barbour Black Friday sale going on at Saks Fifth Avenue right now. There are dozens of different items on sale including hats, shoes, jackets, shirts, and much more. With so many different types of product on sale, we strongly recommend you get straight to clicking the button below to see exactly what's out there that might suit your needs. If you want a little more insight however, keep reading while we take you through some highlights.
What to shop for in the Barbour Black Friday sale
The cheapest item in the Barbour Black Friday sale is that everyday essential — socks. Right now, you can buy for $17.50 reduced from $25. The socks are made of a cotton blend sporting a contrast heel and toe, with the brand's logo on the sole of the foot. They're machine washable and made from 84% cotton with 15% polyamide and 1% elastane for a comfy fit.
Alternatively, if you've been considering one of the best hats, try the for $31.50. It usually costs $45. Available in many different sizes, it's made from 100% cotton and has the Barbour logo on the front. It's ideal for taking to the beach or any other kind of casual purpose. Just remember to dry clean it as needed if it gets dirty.
For some of the best sneakers, consider the . They usually cost $160 but they're down to $112 right now. They have a striped rubber sole, while offering a rounded toe and microfiber/nylon upper. They look great too. Pair them up with the for $245 instead of $350 and you've got a great look. The latter has plenty of pockets alongside its two-toned colorblocked styling and is designed to be fairly robust while looking good. It's ideal for walks throughout the year or looking casual but good while heading out somewhere.
Whatever it is you may need, the Barbour Black Friday sale is likely to have it. With many products on sale at Saks Fifth Avenue right now, you can easily change up your aesthetic for less than usual. Check it out now by hitting the button below to see the full complement of everything on sale at the moment.
Editors' Recommendations