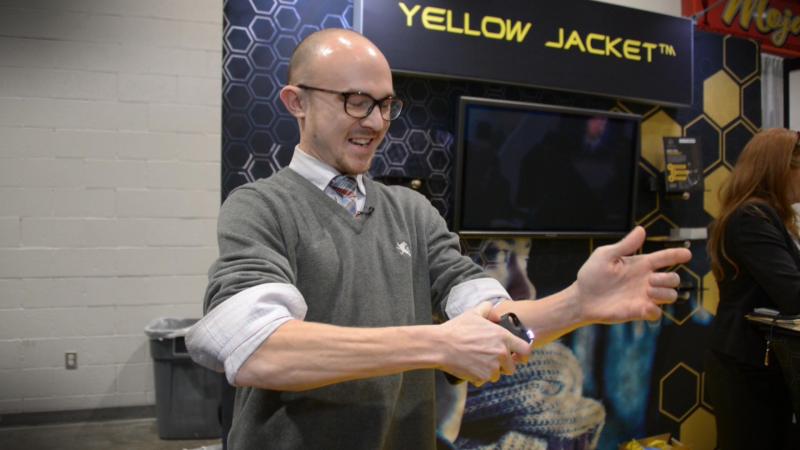 As a writer for The Manual's brother publication, Digital Trends, I have ample opportunity to check out the latest and greatest in new technology. This is especially true during the annual gathering of collective insanity known as the Consumer Electronics Show. During the final day of CES 2014, long after the lack of sleep and excess of booze put a stranglehold on my better judgement, I headed to the show floor to get hands on with the Yellow Jacket iPhone stun gun case.
Part iPhone 5/5S case, part weapon, the Yellow Jacket delivers an intimidating 950,000-volt shock through its built-in stun gun feature. Clearly, there was only one thing to do: Put this puppy through the paces … on my own arm. Fortunately for everyone else, we had the wherewithal to capture my moment of idiocy on video, for your viewing pleasure (below).
Ed note: In the video, I incorrectly say that it only delivers 650,000 volts of electricity. Yellow Jacket's people later informed me that they'd upped it to 950,000 volts for the newest model, the one I used on myself.
Editors' Recommendations