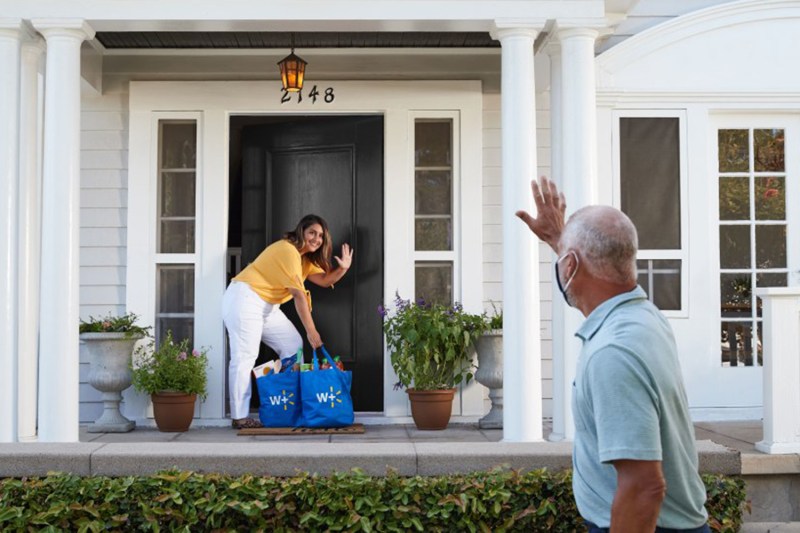 Certain subscriptions can save you a lot of money, especially over the long term. That's exactly the case with Walmart+ which can save you an estimated $1,300+ each year. How? Like Amazon's Prime, you get a lot with your subscription, including free deliveries from your local Walmart, travel benefits, free shipping for online orders with no minimums, video streaming through Paramount+, and Pluto TV, early access to deals, and members-only savings on fuel. With gas prices as high as they are, that perk alone is worth the cost — you can save up to 10 cents per gallon at over 14,000 locations nationwide.
As if all of that wasn't enough, you can even make returns for purchases you made through Walmart or Walmart.com from the comfort of your home in case you decide you don't want that Louis Vuitton Keepall after all. There's a lot to love about the service and right now it's only $98 annually, which works out to about $8.17 per month. If you want to pay monthly then it's $12.95 per month. Either way, it's well worth the cost and pays for itself by the end of the year especially if you're using those fuel perks!
Why you should sign up for Walmart+ today
The sooner you sign up, the sooner you can start taking advantage of all those perks. The fuel and gas discounts alone are making us excited because gas prices have been off the charts lately. Member savings on gas are available at over 14,000 locations nationwide, and not just Walmart or Murphy brand gas stations. You can also visit Exxon and Mobile.
Walmart+ members also get early and exclusive access to special discounts, prices, and product releases, and during the holiday shopping season, you also get a headstart — hello Black Friday. Last year's Walmart Black Friday TV deals were amazing, too. Mobile scan and go is enabled so while you're shopping at a local store you can just scan items as you shop and then check out contact-free. It streamlines every shopping experience and in busy areas, it's super helpful. For returns, Walmart will come to your doorstep so you never have to leave.
You also get free delivery from your local Walmart store, so no more paying extra for fresh groceries or item deliveries. If you buy online there are no minimums for free shipping, so everything is included so long as you have an active Walmart+ subscription. Moreover, you get access to Walmart travel deals through Expedia, and select ad-free streaming through Pluto TV. Speaking of streaming, if you don't already have Paramount+ you get access to that with your Walmart+ membership — the Essential plan.
There's no argument, if Walmart+ came in a bag it would be packed to the brim with extras. We haven't even gotten to the best part yet. If you're a new subscriber, you can try out the service for up to 30 days free. If you decide you want to sign up or keep your subscription active it's $98 or $8.17 per month when paid annually, or $12.95 when paid monthly — that price also kicks in after your free trial. If you want to learn more about Walmart+ or see what else is included with a subscription we highly encourage you to pay a visit to Walmart.com.
Editors' Recommendations