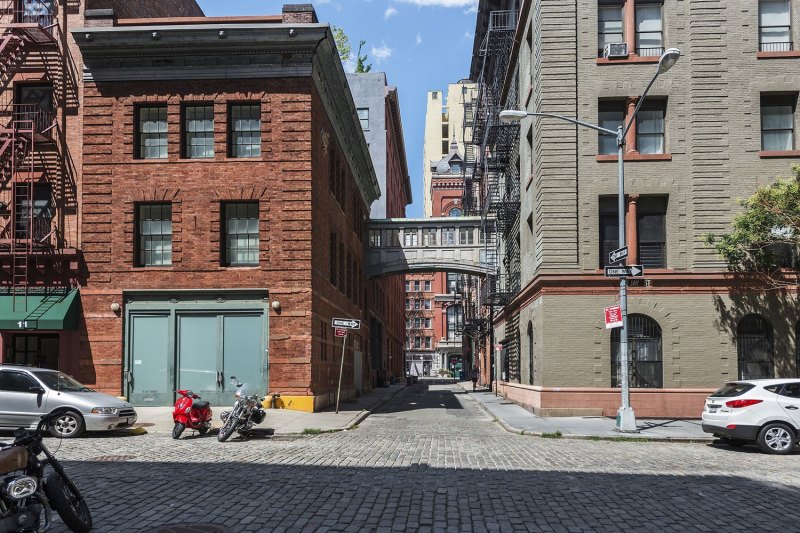 If you've ever house-hunted in New York City, you know that your dollar doesn't go far. People are happily renting out windowless closets for a chance to live in the city that never sleeps. But if you have more money than you know what to do with, the possibilities are endless. One new property that recently hit the market has been getting a lot of attention for just how much it has to offer, making the $35,000,000 price tag almost seem reasonable. Almost.
Tribeca Skybridge Townhouse and Condo is a property with a long and fascinating history. It also has to-die-for views of the city, over 8,000 square feet of pure potential, and a few quirky features that make it one of the most unique buildings in Manhattan.
Made up of two buildings, the most interesting part of Tribeca Skybridge Townhouse & Condo is right there in the name: a skybridge that connects each side. The Staple Street Footbridge is a landmark in TriBeCa. It connects the four-story townhouse to the third-floor condominium and features French door-style glass windows.
While the skybridge may be the quirkiest part of the property, it's just the first in a long list of interesting features, which includes starting out at the New York Hospital Building. The condominium side of the property dates back to 1894 and was originally a hospital. Shortly after, in 1907, an ambulance annex was built. This space is now the townhouse. If the thought of living in a former hospital might creep you out, you'll quickly forget all about that when you step inside.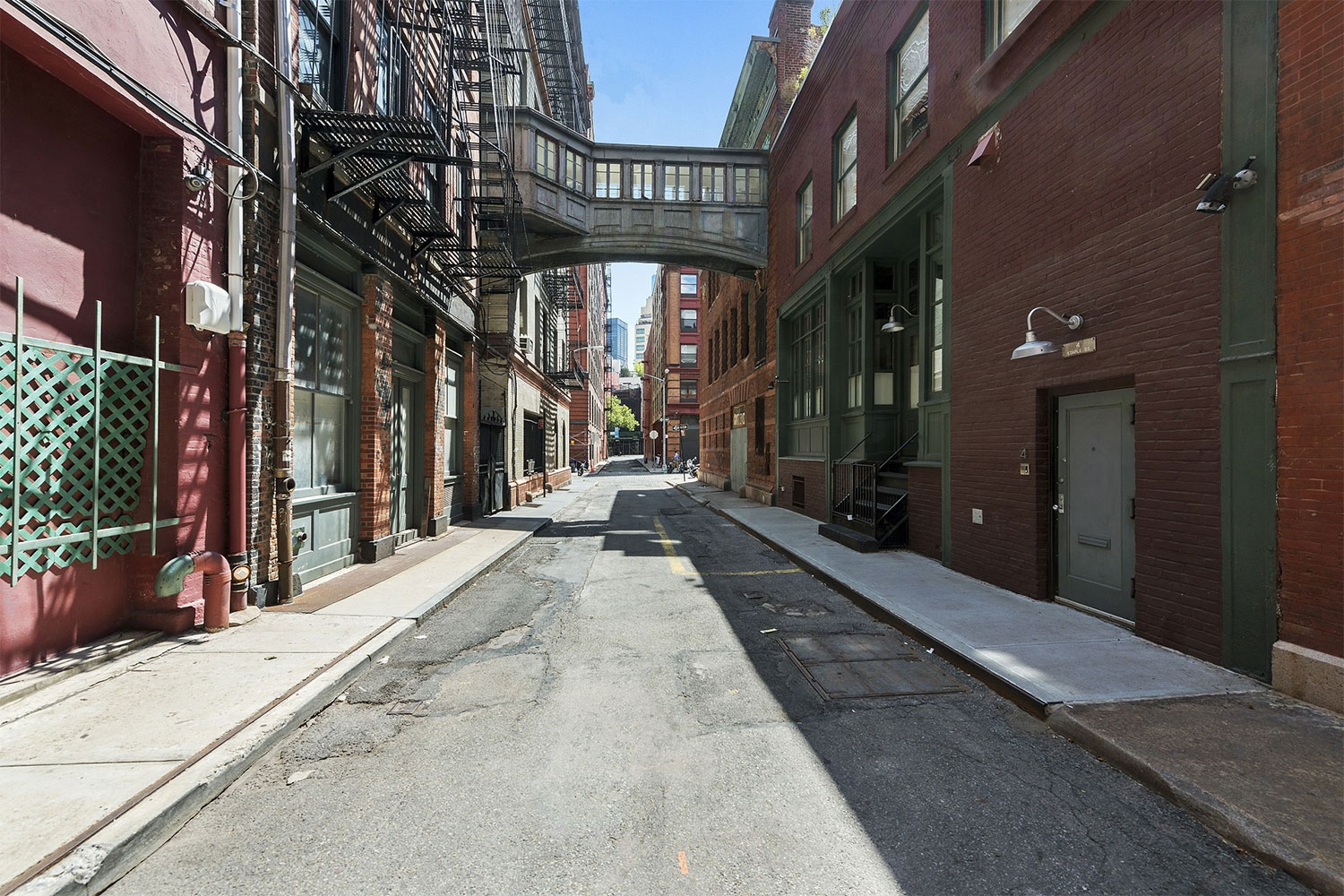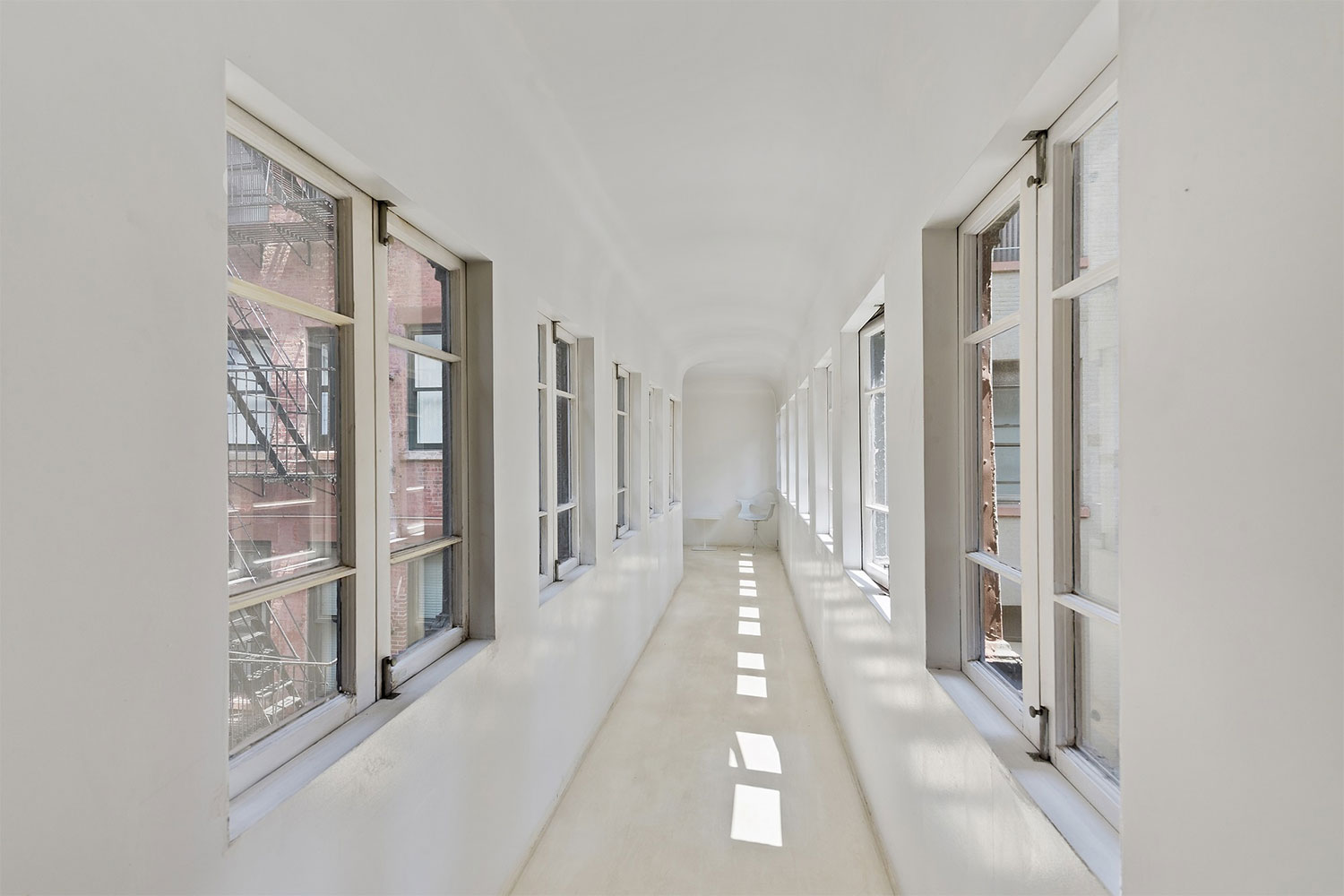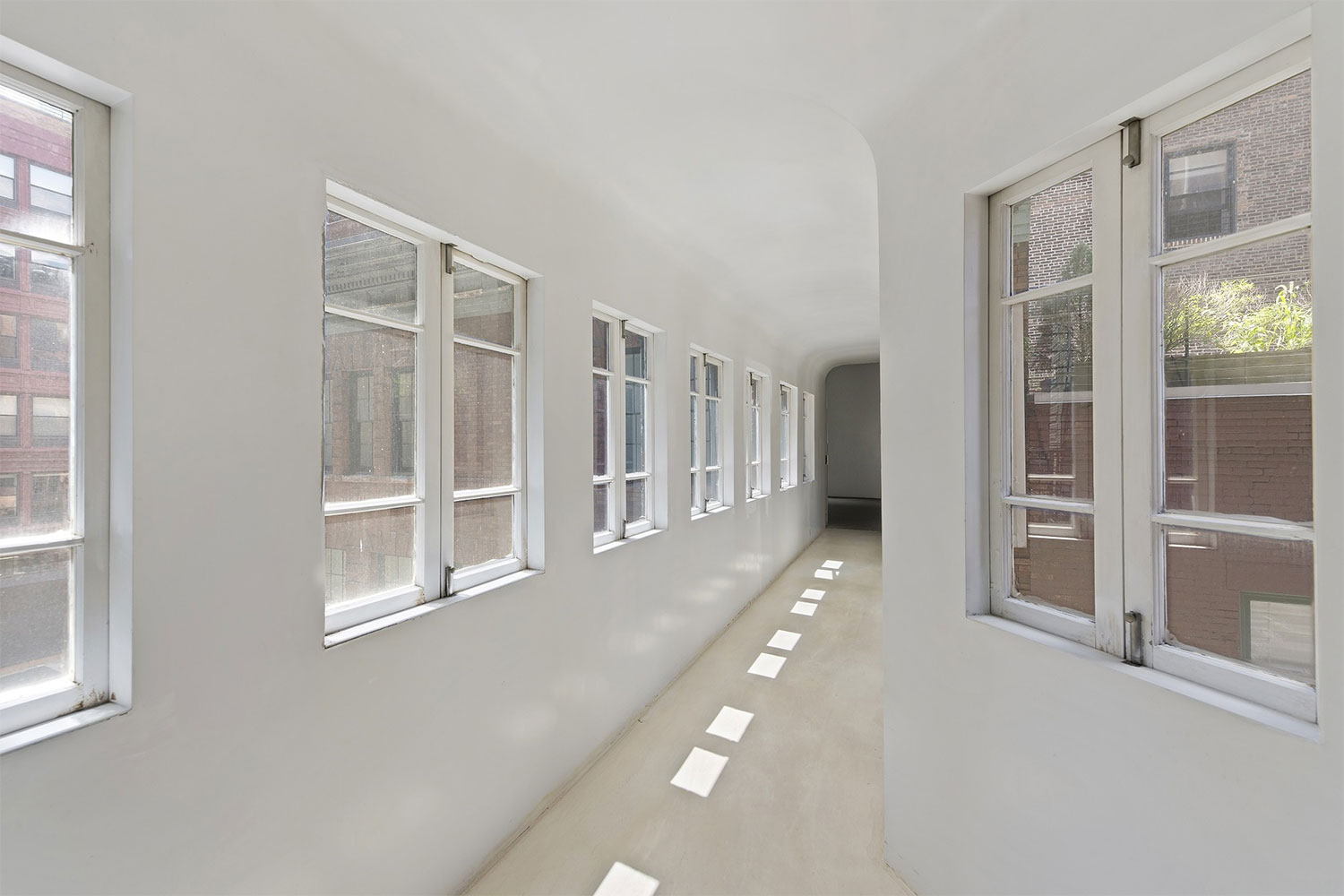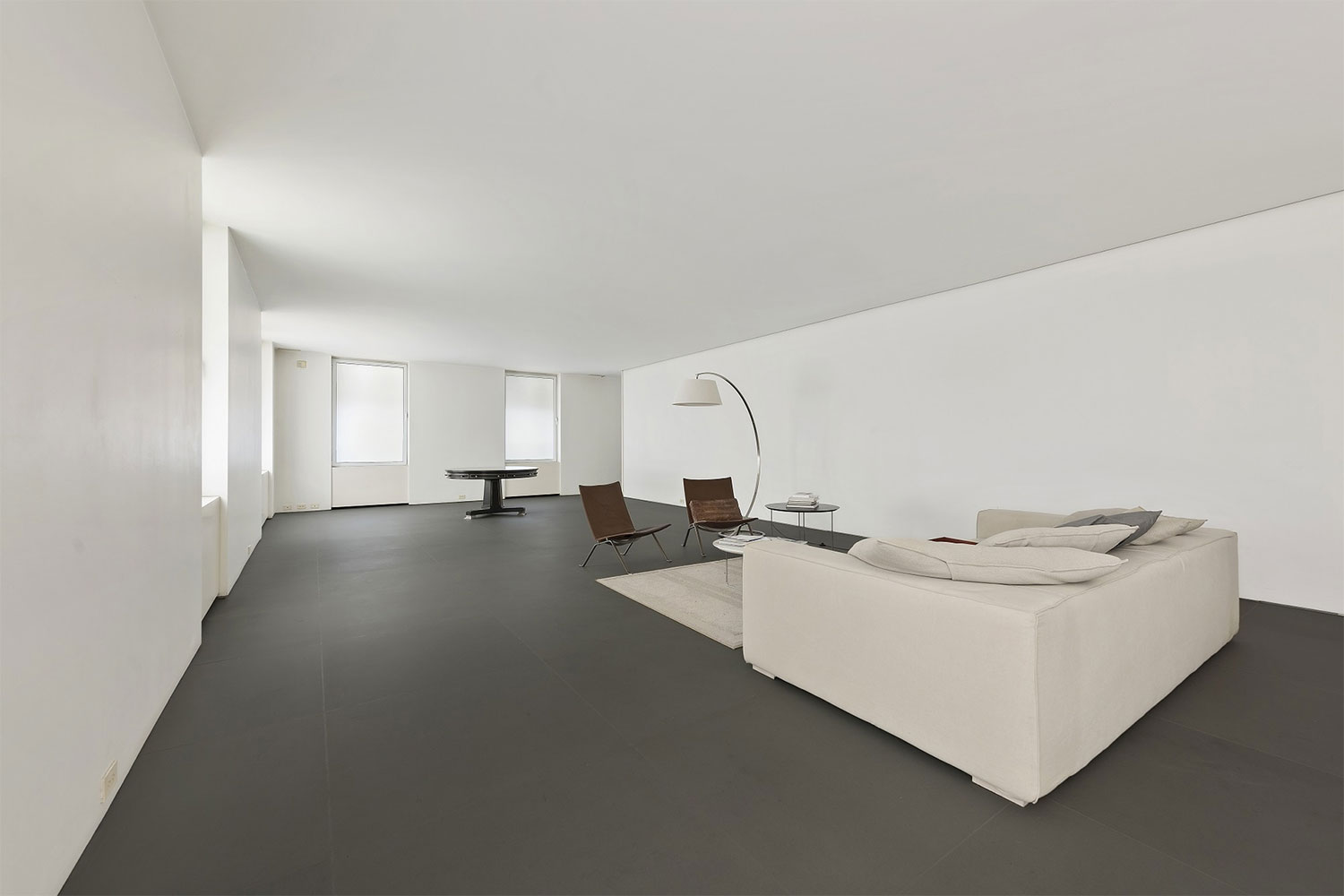 The Tribeca Skybridge Townhouse and Condo totals a staggering 8,170 square feet. The condo side is a corner unit accessed by private elevator and comes in at 2,300 square feet. It is an ultra-minimalist, open-floor plan with white walls, 11-foot-high ceilings, and plenty of windows to let in natural light. The condo includes the master bedroom with en-suite bathroom and a large gourmet kitchen. A door in the kitchen takes you to the skybridge and into the townhouse.
On the townhouse side, there are four floors of more white walls and high ceilings. It's the perfect blank slate to add your own style, or embrace the minimalism and focus on the amazing views of old New York, Duane Park, and a peek at the Freedom Tower.
No one expects to get much green space when they buy a home in New York City, but this property comes with that too. The townhouse includes a 1,175-square-foot rooftop terrace that is ready to be turned into a lush urban oasis.
This isn't the first time that Tribeca Skybridge Townhouse and Condo has come up for sale, but this time it's with a $15 million dollar price cut. The former home of 1980s fashion designer Zoran, the property was originally on the market in 2015, but no buyer came forward. We're hoping the price keeps dropping because this unique, historic property would make for an amazing bachelor pad.
For more bridge architecture, check out this newly renovated bridge house in Amsterdam.
Editors' Recommendations