This is the first year The Manual is giving awards to our favorite spots in eight cities across America that we think are doing great things for their neighbors, town and overall community. Winners were chosen both by writer's opinions as well as readers who could vote on The Manual's Facebook page. Winners will receive a decal to mount in their establishment as well as exposure on the site and on social media. We are excited to take this trip across America with our friends at the leather and lifestyle brand, Moore & Giles. Enjoy!
Rain or shine, Seattle, Washington has it all. Lush forests a mere hop away, beautiful mountain ranges a skip past those, and lakes, rivers, and beaches a stone's throw from the city. Because of this, the Emerald City itself has become a hub for world-class restaurants, expertly crafted beer, and some of the best coffee you'd find anywhere — and no, we aren't talking about Starbucks.
But who boasts the best of the best? To answer this, we combed through every clothing company, top-notch eatery, and brewpub we could but trust us, settling on just one for each category was not easy.
Though the process of sifting through a sea of potential winners proved to be as hard as deciding between a day trip to the Olympics or an overnight stay in the San Juans, we did finally narrow down the absolute best the city has to offer. Without further ado, here are our favorite places to frequent in Seattle, Washington.
Best Restaurant: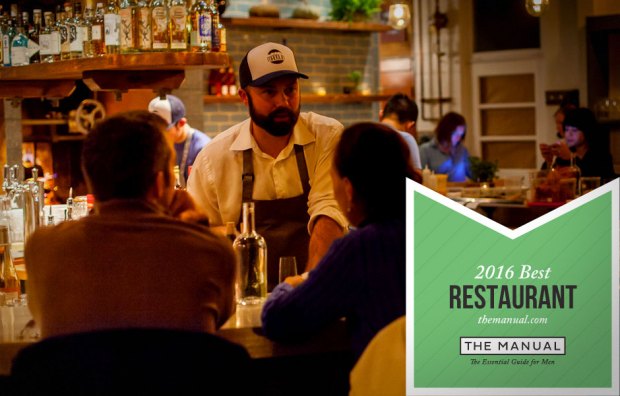 Named after a character from the Ernest Hemingway novel The Old Man and The Sea, Seattle's Manolin restaurant burst on the culinary scene in 2015 earning a spot on Bon Appetit's "Best New Restaurants" list. With a menu heavy on seafood yet light on price, Manolin is an absolute must-visit for anyone spending time in the Emerald City. Former Walrus and the Carpenter chef Alex Barkley, who operates the restaurant's best seat in the house (aka the wood-fired grill), heads Manolin's top-notch staff. Visit for the mouth-watering seafood, stay for the island-inspired cocktail offerings; Manolin is as good as it gets in Seattle.
Best Bar:
Seattle's Tavern Law bar feels like a joint straight out the 1920s and after kicking back a few of its signature cocktails (like a Prohibition Manhattan or Mule Wearing a Beret) you'll be certain you're swigging on some bootlegged liquor. For an even better feel of the Roarin' 20s, we recommend finding your way into Tavern Law's hidden and uber-exclusive upstairs bar called Needle and Thread. What awaits behind the secretive bank vault entrance is a menu-less bar featuring even more Prohibition Era themed cocktails, swanky decor, and a bonafide blast from the past.
Best Shop:
Perfect for the Pacific Northwest, Seattle's Evo supplies avid weekend warriors with an extraordinary selection of snowboards and skis, winter weather gear, season friendly shoes and boots, as well as a bevy of bike, skate, and surf-related goods. Set aside at least an hour to get lost inside Evo and its gorgeously arranged retail space; you'd be hard pressed to leave without at least purchasing a stick of surf wax or a beanie.
Best Barber Shop:
There is no place in Seattle better for getting a fresh haircut and some grooming than David Squire's Squire Barbershop. Located near Pike Place Market on 2nd between Stewart and Virginia, the barbers at Squire not only make you feel right at home during your visit but take their time to be sure you get the exact cut you want. Despite the long list of flattering comments and positive critique, the gang at Squire stays incredibly humbled and just focuses on improving their work. You won't find a better cut in all of Seattle.
Best Coffee Shop: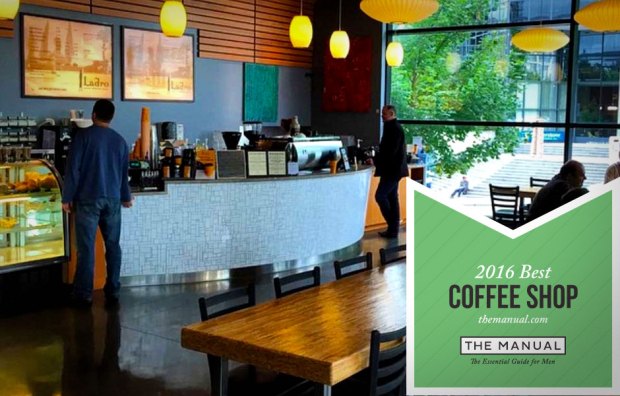 Though Seattle remains home to the coffee powerhouse known as Starbucks, the city's coffee scene isn't confined to the green awnings and Pumpkin Spice Lattes of that chain. Rather, there exists an incredibly robust coffee culture in literally every nook and cranny of the city with most offering a better cup of Joe than Starbucks itself. One such coffee shop — which to us is, hands down, the best in town — is Caffe Ladro. With eight locations around Seattle, including shops in Bellevue, Kirkland, and Edmonds, this isn't the rarest place to grab a cup of coffee though there's no denying its quality. What makes Caffe Ladro even more appealing is its daily offering of in-house baked goods that are sure to leave your mouth watering as much as its espresso.
Best Local Brand: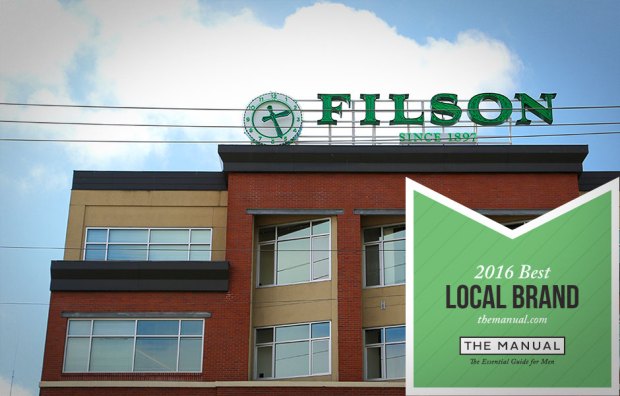 Purveyors of ultra high-quality clothing, watches, and luggage, Seattle's own Filson brand screams Pacific Northwest. Whether you're looking for your new favorite work shirt, a durable jacket to get you through the harsh winter months, or a classy new watch to wow your friends, Filson has it in spades. Perhaps most intriguing about the brand is how it has something for literally anyone. Weekend warriors, homebodies, and everybody in between won't have a hard time finding something perfect for their wardrobe.
Best Brewery: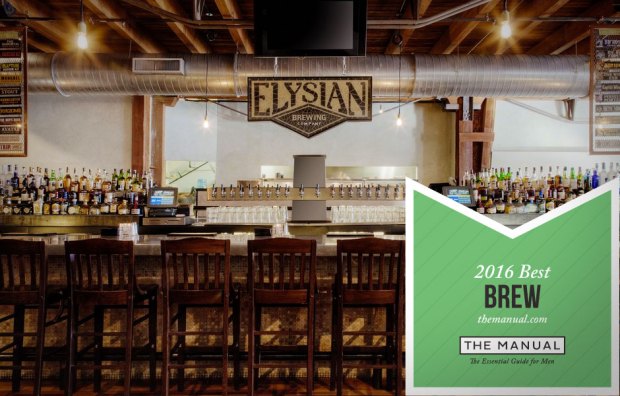 One of Budweiser's shiny new acquisitions — along with Bend, Oregon's 10 Barrel and (supposedly) SAB Miller — Elysian Brewing brews some of the finest beer in the entire nation. To be honest, making this selection was tough considering it shares the city with Pyramid Brewing, an incredible brewery in its own right, though what sets Elysian apart is its consistently unique rotating taps. Perennial classics like the Immortal IPA or Dragonstooth Stout head an incredibly diverse lineup of beer found either in the brewery's own Seattle-area locations or in a frosty 22 oz. bottle. The Pacific Northwest is notorious for its craft beer scene and Elysian Brewing is at the top of the esteemed selection.