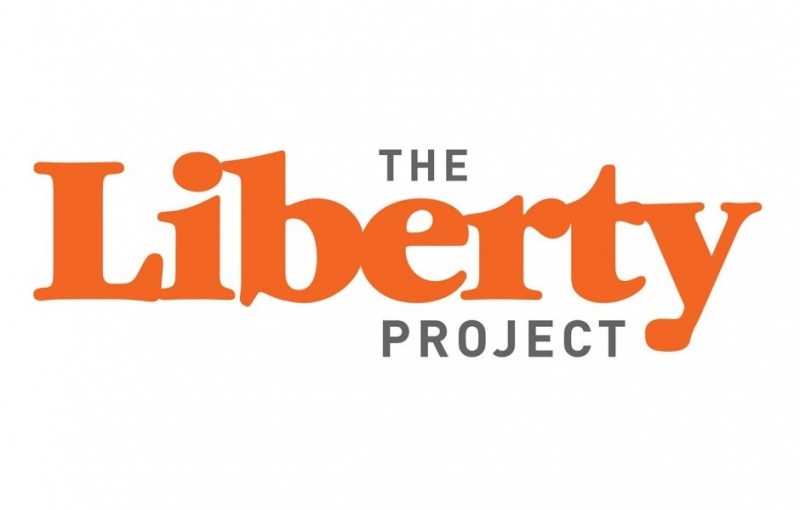 Considering today's oversaturation of media, it can be difficult to decide what to pay attention to. Media outlets, online or otherwise, are clambering over each other for the honor of your eyeballs. A lot of stuff out there is riddled with cheap thrills, sloppy writing, misinformation, or a cocktail thereof; sometimes, however, you come across media with thoughtful, worthwhile content.
The Liberty Project is the 2015 reanimation of Liberty, an innovative magazine that ran from 1924 to 1950 and featured writings from F. Scott Fitzgerald, H.G. Wells, Albert Einstein, and many other fascinating figures. Like its predecessor, The Liberty Project shares bold insights on a broad range of lifestyle topics, from culture to justice to well-being.
The online lifestyle magazine launched on June 30th thanks to the efforts of Southern Methodist University alumni Patrick Kobler, Christina Geyer, and Courtney Spalten; CEO Amy Katzenberg; Social Media Manager Rand Duren; and 60 contributors. We asked Patrick Kobler a few questions about The Liberty Project — you'll find his answers to be a testament to the magazine's thoughtfulness and high quality:
In what ways does The Liberty Project honor the legacy of the original Liberty magazine?
During its original publication run (1924-1950), Liberty magazine was ahead of its time, providing the era's world leaders, celebrities, distinguished writers, top personalities, and other influencers a platform to tell their own stories and share their personal experiences.
The Liberty Project is building on Liberty's legacy within a modern context. Think of it as one part timeless, one part innovative, with a twist of the contemporary. Our goal is to create a digital community where today's style icons, top chefs, entrepreneurs, celebrities, and leaders can live, know, and share their passions in a thoughtful, relatable, and entertaining way. The Liberty Project is also engaging today's emerging writers, photographers, and artists to share their original works and personal accounts. Just as Liberty magazine featured early works from authors like F. Scott Fitzgerald, it is our goal for The Liberty Project to be the platform that helps launch our next generation of literary giants and artistic geniuses.
Related: Books a Man Should Have Read By Now
How has Liberty changed to adapt to 2015 readers?
Relaunching a storied magazine in 2015 allows The Liberty Project to bring the editorial quality and timeless values of freedom, culture, justice, love, security, purpose, and well-being — which were foundational to Liberty magazine — to a contemporary audience by means of a digital multi-media platform. Our dynamic, online community allows us to generate original works and personal accounts on a daily basis and share them in a format that resonates with people in today's connected world.
The Liberty Project also showcases original content from Liberty's archive through a contemporary lens, and is leveraging its archival material for use in movies, television, book publishing, and merchandise development.
Why was it important to revive the "Liberty" name as opposed to starting from scratch?
In addition to recognizing the historical significance of Liberty magazine, the word "liberty" itself is central to our mission: to create a dynamic, online community where people gain deeper understanding, learn new things, are entertained, and connect with others.
Liberty is something that shapes our lives every day. It's what gives us the freedom to be who we are and express ourselves the way we want to. Yet we sometimes forget how significant liberty is, because we've been fortunate enough to really never have to live without it. Whether you love fashion, conquering the great outdoors, moving up the career ladder, traveling to new places, vanquishing the world's best ribs, or the thrill of a political horse race, it's liberty that lets you live your passions.
Within our dynamic online community, we want people to live, know, and share their passions. That's why The Liberty Project shines light on aspects of liberty that touch people's lives through an array of thought-provoking, first-person perspectives on popular culture, world events, and societal issues from today's great writers, artists, and thinkers.
What does the word "liberty" mean to you, and how does your publication satisfy that definition?
Over the 4th of July weekend, I wrote a piece for The Liberty Project where I shared my belief that by celebrating our liberty, through living and sharing what we love, we honor our unsung heroes. In my opinion, we owe it to the soldiers, teachers, parents, and countless others who sacrifice for us without ever asking for recognition, to truly follow our passions. So for me, I consider liberty to be both a gift and a responsibility shaped by the motto carpe diem, Latin for "seize the day." I'm humbled every day I walk into my office, because The Liberty Project is a living digital platform that allows and encourages people to seize their day. It's a game-changing online community that brings our generation's voices together over dynamic conversation and shared first-person experiences that touch on the issues that impact us the most.
How has The Liberty Project been received so far?
While Team Liberty is constantly striving to improve The Liberty Project experience for our growing community, we're extremely humbled by the reception so far. Since we launched about two weeks ago, our editorial team has engaged over 75 unique contributors whose original works and personal accounts will continue to be shared at libertyproject.com.
The Liberty Project is a place where celebrities like Sarah Michelle Gellar write about cooking and parenthood, a Dallas Cowboy Cheerleader shares her journey, and chef/entrepreneur Chris Hill openly discusses how he risked it all to follow his passion for food. Coming to The Liberty Project is like going to a dinner with friends and their entertaining plus ones. People share, discuss, debate, and ultimately live what they love. You strengthen the relationships with those you know, and build bonds with the ones you just met. When you leave, you've learned something new, and while satisfied, you're always hungry for more. I think that is why our community, contributors, and audience continue to grow.
Editors' Recommendations