Since its Kickstarter-based launch in 2014, the New York-based cycling company Priority Bicycles has cemented itself as a purveyor of low-maintenance, high-quality commuter bikes. After raising an astounding $550k and selling more than 1,200 bikes during its 30-day campaign, CEO and founder David Weiner remained focused on aggressively expanding the company, adding global delivery, creating relationships with publications, and establishing fleet partnerships. To continue this rapid expansion, Priority looked to its consumer base to help it launch the limited-time-only Priority EIGHT; a version of its flagship capable of supporting more miles than its predecessor, aggressive ride postures, and higher performance.
Related: Seattle's Beyond Clothing has layering, and survival, down to a science
Considering Priority's crowdfunding inception into the biking community is unique in itself, it should come as no surprise the company continues to eschew traditional company practices by embracing a consumer-direct business model. Because of this, it's not only able to offer its products at a fraction of the cost of larger bicycle brands but is able to listen and work directly with customers to assure it continues to provide what they desire. Creation of the EIGHT is due entirely to this production/relationship model, something Weiner says is "important" for the brand.
"The endless requests that we received for this bike had been overwhelming, we couldn't ignore the call," says Weiner in a recent press release. "Riders wanted what we stand for — hassle free, great quality, unmatched value — in a package that could support performance, more miles, and increased agility."
At first, the Priority EIGHT was only offered to existing customers and community members (where it promptly sold out), so the company decided to opt for a re-release. This time around, the company manufactured yet another limited run yet allow non-Priority members a chance at buying one via a sign-up only campaign. Concerning the bike itself, the EIGHT features an 8-speed Shimano hub powered by a Gates Carbon Belt-Drive system, aggressive geometry, dual-piston hydraulic Tekto disc brakes, and a lightweight and rust-proof aluminum frame. All told, the bike weighs roughly 26 pounds, is compatible for performance-oriented riders up to 6'5," and costs just $799.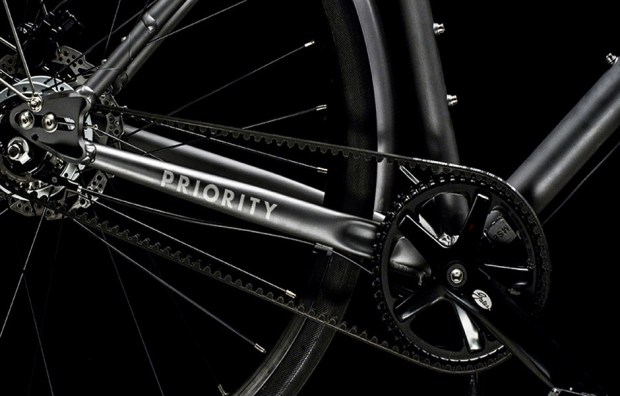 "With competitive products featuring similar components being sold for well over $1,400, we know we have the best value for a low hassle commuter of this caliber and quality," Weiner continues. "We are honored that our existing customers agreed and our first round sold out so quickly."
Not often do you find a company who not only manufactures and produces high-quality merchandise, but one also committed to listening intently to its customer base's wants and needs. Due in large part to this effort from Priority, it likely wasn't a flash in the pan that allowed it to enjoy such wild Kickstarter success, but rather a business model (and product line) that's built to last.