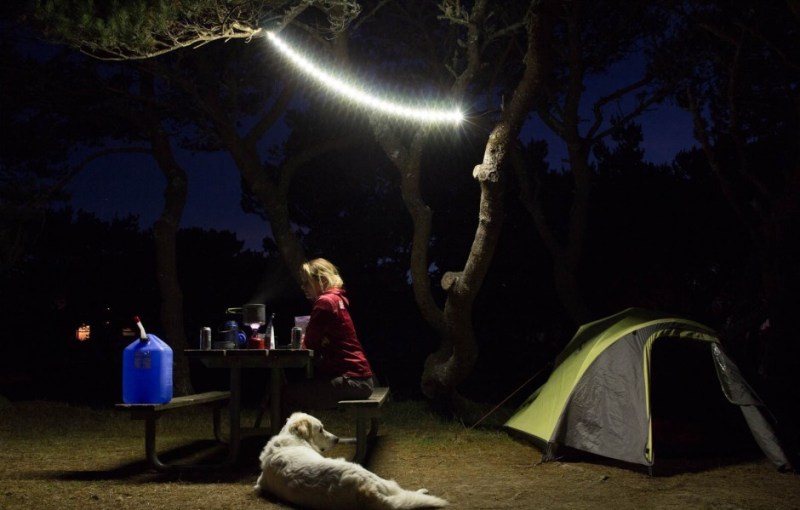 Noodles are great. They're filling, versatile, and easy to cook. If I had one criticism, however, it would be that they don't put out nearly enough light. Fortunately, innovative gadget company Power Practical has come up with a solution: Luminoodle.
No, Luminoodle is not a cyborg relative of the labradoodle; rather, it's a super-bright, 5-foot length of LED lights. Though Luminoodle is not edible, it's still very versatile. You can use Luminoodle as a bike light, a camping light, a TV backlight, a tantalizing prop in a sci-fi BDSM film — the list goes on and on.
Related: Shine a Light: The Best LED Lanterns for under $100
Luminoodle puts out 180 lumens, making it 10-20 times brighter than your average Christmas lights. It's also waterproof, so you and your friends more easily simulate bioluminescence at your next pool party. Finally!
The Luminoodle Kickstarter project is already a runaway success, and currently on its 21st victory lap. At the time of this writing, they have raised over $200,000 more than their goal of $10,000. You still have until October 15th to hop on the money-throwing bandwagon and capture a Luminoodle for yourself in time for the holidays.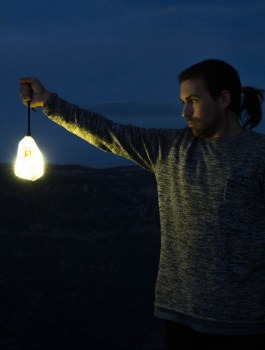 A pledge of $19 will get you one Luminoodle, plus a few noodle ties and and a sliding magnet to help you secure the noodle to almost anything. Luminoodle also comes with a rip-stop nylon bag, which doubles as a handy lantern. It's probably a good idea to get the portable battery pack, too — otherwise, you'll need to plug Luminoodle into a USB port for it to function.
Check out the Luminoodle Kickstarter page
Estimated delivery date: December 2015
Luminoodle – $19 minimum pledge
Luminoodle + battery pack – $39 minimum pledge
Editors' Recommendations