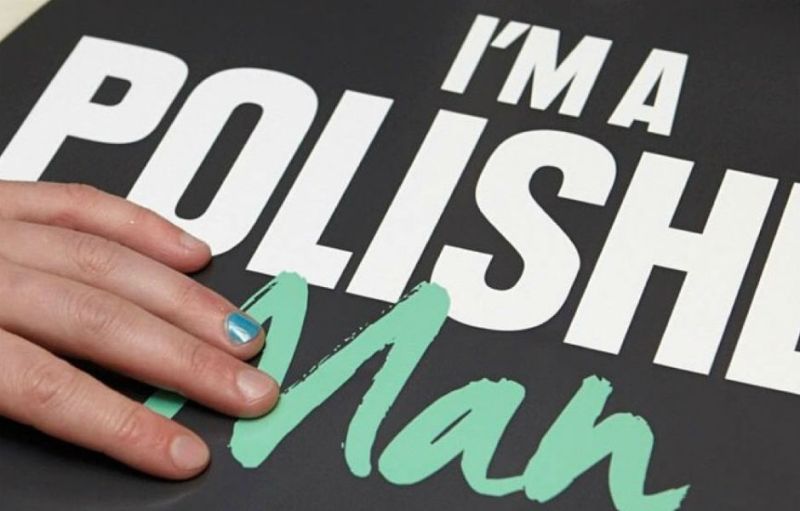 Elliot Costello  was in Cambodia visiting Hagar International, an organization that "restores wholeness" to women and children who have suffered human rights abuses in Afghanistan, Cambodia and Vietnam, when he met Theia, a 10-year-old who had suffered physical and sexual abuse at the hands of a pedophile for two years while living in a safe house. Although the two did not speak the same language, they played for hours, and Theia painted Costello's nails blue.
That meeting affected Costello so much that he started Polished Man, a fundraising campaign that calls on men to paint one nail "to raise awareness on the 1 in 5 children who are victims of male-led violence." A staggering 20 percent of children will experience sexual and/or physical abuse before the become 18. The numbers are shockingly high; 150 million girls and 73 million boys under 18 have experienced sexual violence.  From October 1 through 15, Polished Man is calling on men to paint one nail, raise funds, and awareness to this horrible occurrence that no child should have to go through.
So far supporters of the campaign include Hugh Jackman and Richard Branson. Women should also get involved by encouraging the men in their lives to participate in this worthy cause. Costello believes that a world without sexual and physical violence against children is possible. So do we. Paint your nail blue in order to help children like Theia overcome the abuse they've suffered.

For more information, visit polishedman.com.
Editors' Recommendations