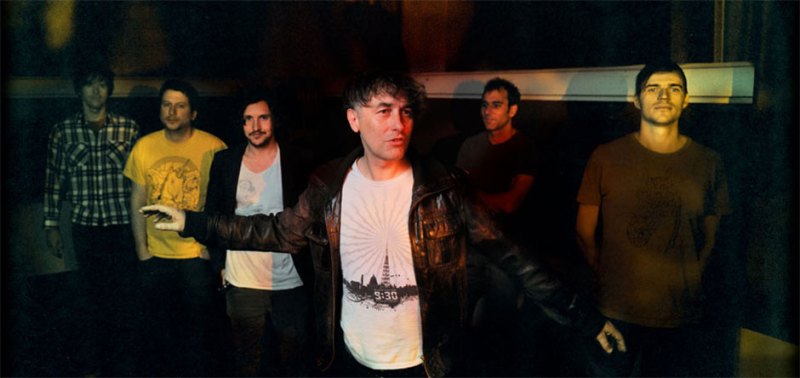 "A sunny, baroque pop track featuring Tiersen's characteristic subjection of acoustic instruments such as bells and strings to digital processing, indicative of his approach to the whole album" – The Quietus on "A Midsummer Evening"
"Orchestral pop that feels both capable of being stripped down to an acoustic format while being eerily bombasitc." – Prefix Mag on "A Midsummer Evening"
"A Midsummer Evening," dense with manipulated textures, strings and choral chanting, began, as the album did, as little more than noise from toys. The initial recordings took place in Iceland and are explained here by Tiersen: "The idea was to start with toy instruments as a reference to my early works, then manipulate the sounds electronically. Then I added a new layer of acoustic instrumentation, and repeated the same process. Finally I repeated the process once more with strings, so the whole album was a constant back and forth from acoustic to electronic to digital, and then back to analogue."
This layering of textures formed thematic threads that bind the album: the stones, the minerals, their infinite nature… Language too is integral to this album. "Ar Maen Bihan", a story written by Emilie Quinquis in the Breton language, was translated by Amiina to Icelandic ('Steinn'). Elsewhere on the album Aidan Moffat (Arab Strap) and Ólavur Jákupsson (a member of Tiersen's live band) both contributed tracks on the same theme – stones – Moffat's in English and Jákupsson's in Faroese.
∞ (Infinity) is the follow up to 2011's Skyline (which was described by MOJO as "life affirming", by Clash as a "…remarkable musical talent" and in Drowned In Sound's 8* review as "euphoric"), and will be premiered at an exclusive live performance at the ICA, London, on May 14th- which sold out in less than 5 hours. The ICA is followed by a tour of North America in May and June, including dates in Mexico City, Toronto, New York City, Los Angeles, Montreal, and Chicago to name a few. ∞ (Infinity) was conceived in Iceland, where work began on the album, and in Ushant Island, Brittany. The album was produced by Yann Tiersen and mixed by Gareth Jones with Yann Tiersen and Daniel Miller.
Hailing from Brittany, Yann Tiersen is one of the most revered artists of his generation with a reputation first established by his studio albums (which included 1997's Cascade Street 1998's The Lighthouse and to 2005's Les Retrouvailles). The early albums were combined and used for the Amelie soundtrack (2001), earning him global recognition. Recent albums on Mute, Dust Lane (2010) and Skyline (2011) have seen his prominence build, along with projects such as the recent live score to the Fantômas series which he curated at the Théâtre de Châtelet with guests Tim Hecker, James Blackshaw, Loney Dear and Amiina.
Order ∞ (Infinity) on iTunes or Amazon!
Editors' Recommendations