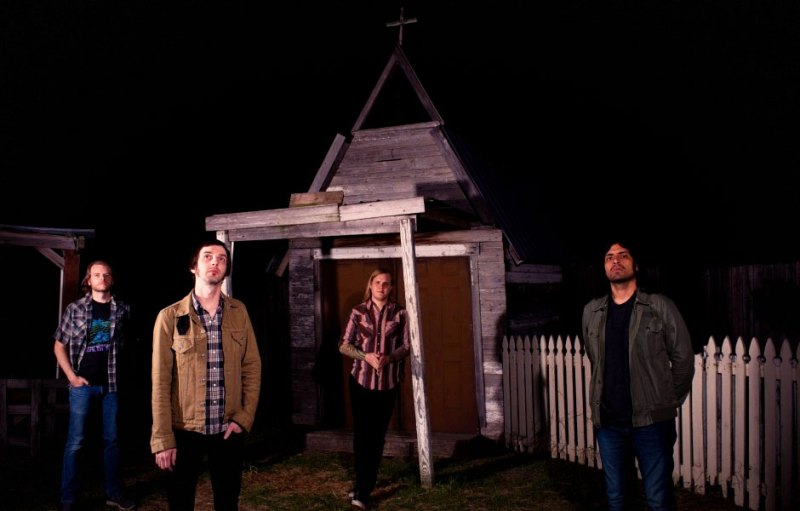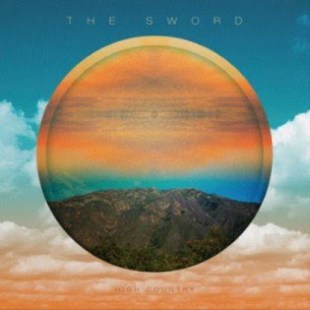 After last week's dive into the heady world of Frog Eyes, we resurface this week with some good old-fashioned heavy metal, The Sword. The Austin band released their fifth album, High Country, on August 21 through Razor & Tie.
High Country is a departure from the sound of, for example, "Freya," the track whose presence on Guitar Hero II helped bring the band to mainstream prominence. From the release of their debut album, Age of Winters, the band played a brand of doom metal heavily influenced by heavy metal and classic rock acts of the 1970s, like Black Sabbath and Led Zeppelin. Sonically, crunching guitars were front and center, while the lyrics played with fantasy literature and mythology. Gods of the Earth, The Sword's second album, featured two tracks whose titles ("Maiden, Mother & Crone" and "To Take the Black") referenced George R.R. Martin's popular fantasy series, A Song of Ice and Fire.
Over the course of their next two albums The Sword's expanded, but it is on High Country that the most drastic sonic changes happened. Listen to the record's title track and then "Freya" for comparison. There is more attention to harmonies, and an increase in the presence of both synthesizers and percussion. Even the tuning on the guitars on High Country jumped from C to E-Flat. As guitarist/vocalist J.D. Cronise put it, "the low tuning had become more of a crutch than a tool….We wanted to break out of any classifications and just put out a good rock record."
That they did. The guitars on High Country remain at the front of the sound, but there is a clarity not found on the band's earlier records. High Country puts the bluesier, classic rock elements of The Sword's earlier work front and center. The prominence of those classic rock influences mixes with the band's own ideas for a record that feels like hard rock.
The Sword have now spent five albums and about a decade establishing themselves not just as heavy-weights but elder statesmen in the world of doom metal. On High Country the band establish anew why they have been successful. The album is a wide and largely successful expansion of their sound.
High Country is out now via Razor & Tie and available through Amazon, iTunes, and Razor & Tie.
Editors' Recommendations