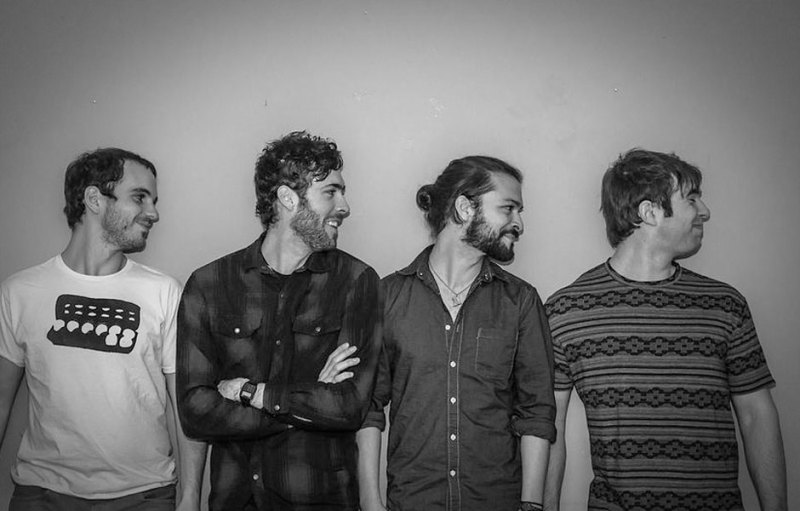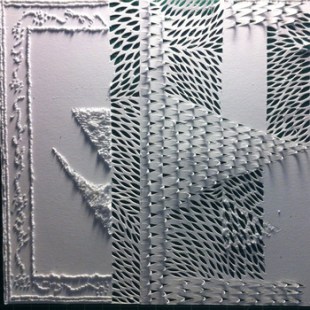 The self-titled debut from Washington, DC experimental rockers Paperhaus comes out tomorrow via Huge Witch. The DIY-focused band is at the center of DC's music scene thanks to their own live show and the venue, also known as Paperhaus, they run and live in.
This is not to say that Paperhaus's recorded music is anything to sneeze at. Quite the contrary, in fact. The band recorded their debut record in 2013, though the lineup has shifted since the recording. These days founders and longtime musical collaborators, Alex Tebeleff and Eduardo Rivera, longtime musical collaborators, are joined by Danny Bentley and Matt Dowling in the rhythm section. The two new additions, who joined in 2014, bring power and energy to the group's music.
Appropriately for a band that emphasizes its DIY ethos, the vocal duties on Paperhaus rotate, namely between Tebeleff and Rivera. Paperhaus's list of influences includes CAN and King Crimson as well as Talking Heads and The Smiths, which is surprisingly fitting. The album's songs certainly lean on the progressive side of rock, but as NPR's Bob Boilen put it so well, the excursions "serve the music rather than the musicians themselves."
Despite the prog influences, there is no doubt that Paperhaus hails from the DC punk tradition. The band and its music embrace the same drive that helped Ian MacKaye and Jeff Nelson to build Dischord Records from the ground up. The two sets of influences combine on Paperhaus to make an introspective record that, as the band puts it looks to "creat[e] better awareness of yourself and the world around you."
Paperhaus's self-titled debut is a bold statement of intent from a band that has spent the past five years doing their part to build up Washington, DC's music scene.
Paperhaus's self-titled debut is available on Amazon, iTunes, and through the band's site.
Editors' Recommendations