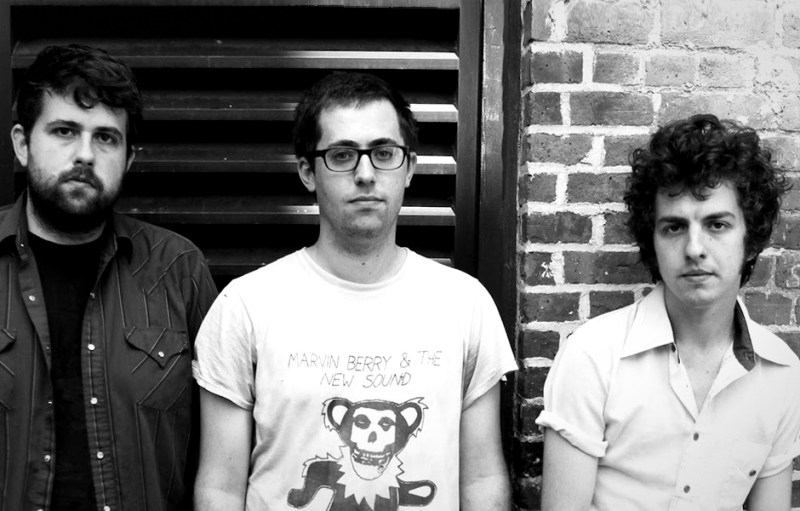 Nude Beach's third album, 77, opens on a surprisingly introspective note considering that descriptions of the band often mention epic guitar riffs, catchy choruses, and comparisons to 70s power pop. Not that those descriptions are off the mark; opening track "Used To It" could be a long lost Big Star song from their Chris Bell era. Moreover, at sixty-eight minutes and with eighteen tracks the band has ample opportunity to showcase their versatility.
Tracks like "I Can't Keep the Tears From Falling" and "Can't Get Enough" show off Nude Beach's songwriting ingenuity with jangling guitars and hooks that get stuck in your head for days. Rolling Stone went so far as to compare "I Can't Keep the Tears From Falling" to the sound of "Tom Petty in a garage." The rocking guitars draw listeners in, but the rest of the album keeps them there. The catchiest tracks feature clever lyrics and arrangements, and slower songs weave in and out of the heavier ones to provide a breather between those epic riffs mentioned above. "I Can't Keep the Tears From Falling," for example, finds itself bookended between two of the album's most thoughtful songs, "For You" and "Geoffrey's Tune."
77 sees Nude Beach reaching for bigger things than a fun summer jam—though the record provides plenty of those, too. The band's lyrics are getting sharper, and the sound is expanding. (Did I mention that the album closes on a country-tinged note?) At first glance, sixty-eight minutes might seem too long for a power pop record, but Nude Beach provide much more than that.
77 is out now via Don Giovanni Records and available for purchase through Amazon, iTunes, and the label's store. Read more about Nude Beach on Facebook or Don Giovanni Records.