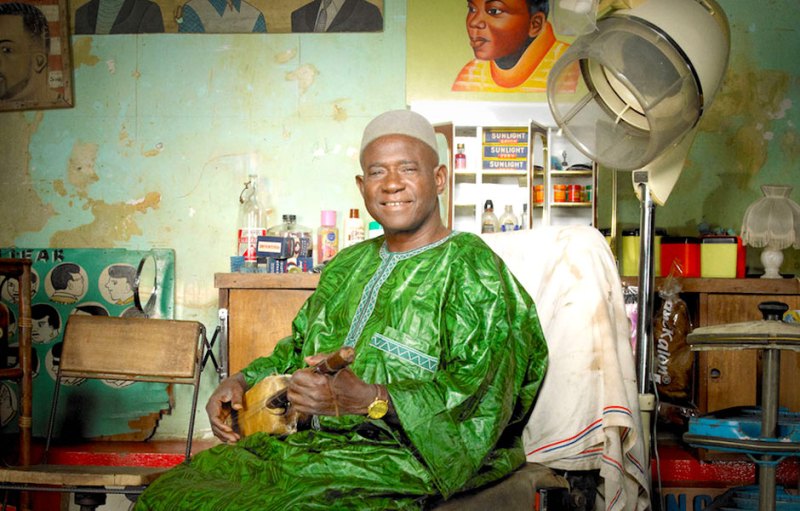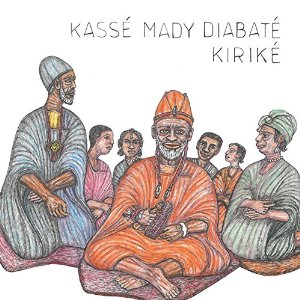 Kiriké, the latest album from legendary griot Kassé Mady Diabaté, comes out in the US tomorrow via Six Degrees Records after an October release in Europe.
For readers unfamiliar with the term, griots are West African "praise singers" whose functions historically encompass aspects of historians, political commentators, and story-tellers. In many ways they are comparable to bards or skalds. Diabaté comes from a long line of griots and was picked out as a child thanks to his remarkable voice.
Though Diabaté is unquestionably the album's star, the record's creation owes much to kora maestro and fellow Malian Ballaké Sissoko and French cellist Vincent Segal. Kiriké is the third album in a series from the pair, following the collaborative Chamber Music and Sissoko's At Peace. As might be expected from records with titles like Chamber Music and At Peace, the albums are quietly gorgeous, and Kiriké is no exception. All three work well as background music but reward close listens. This quieter, more restrained style goes against the grain of what's currently fashionable internationally but is part of a new current in Malian city of Bamako.
Kiriké's return to traditional instrumentation contrasts with Diabaté's voice. Now in his mid-sixties, Diabaté's singing remains impressive as ever, and his magnificent voice is without a doubt Kiriké's strongest element. It is with good reason that Salif Keita dubbed Kassé Mady the "greatest singer in Mali." Over the years his voice has evolved. Diabaté is no longer just "the man with the voice of velvet." His singing showcases a rich fullness on Kiriké that sounds rootsier than the classical Malinké of traditional griot praise songs.
Kiriké will be out in the United States on January 6, 2015 via Six Degrees Records. Buy the album via Amazon or iTunes, and learn more about Kassé Mady Diabaté on his official website.
Editors' Recommendations