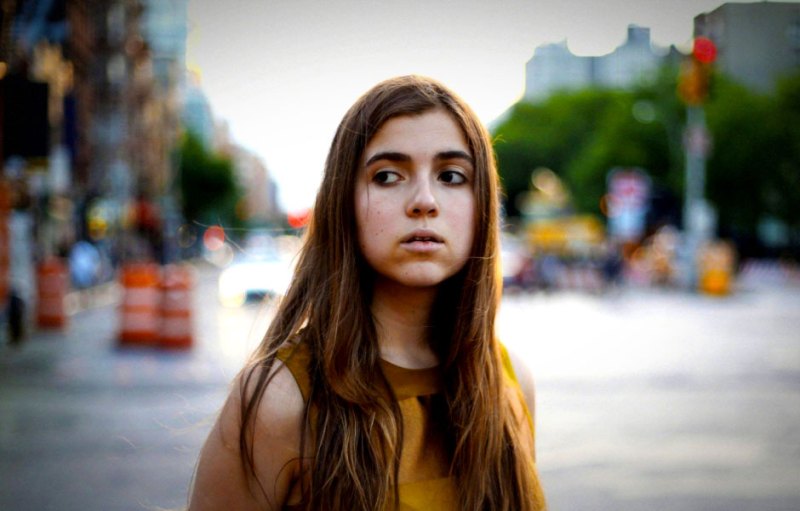 Dominique Pinto—better known by her stage name, Dom La Nena—released her second full-length album, Soyo, earlier this month through Six Degrees Records. Since the 2013 release of her debut album, Ela, Dom has released the four-track Golondrina EP—featuring a stunning cover of The National's "Start a War"—a set of remixes titled Ela Por Eles, and a collaboration with Rosemary Standley titled Birds on a Wire. Having learned the cello from a young age, the instrument plays a major role on all each record.  Along with Dom's quiet voice, the cello brings an element of intimacy to the music.
Her voice and cello find companions in other chamber folk elements like the piano. The final result has garnered Dom La Nena comparisons to Brian Wilson (Wall Street Journal), Joanna Newsom (Time Out New York), Cat Power (Pop Dose), and more abstractly "the shadow of Lhasa like an angel passing by" (Voir).
After the release of Ela, Dom spent the better part of two years touring internationally, and Soyo's sound reflects on that experience as it builds from the base that Ela created. After sketching the songs out on her own, Dom recruited Marcelo Camelo (formerly of Los Hermanos) to produce Soyo. The two collaborated to expand the tracks, including elements of indie rock and Latin dance forms. Ultimately, every instrument on Soyo was performed by Camelo or Dom herself.
Dom La Nena's new album, Soyo, is available on Amazon, iTunes, and Bandcamp.
Editors' Recommendations