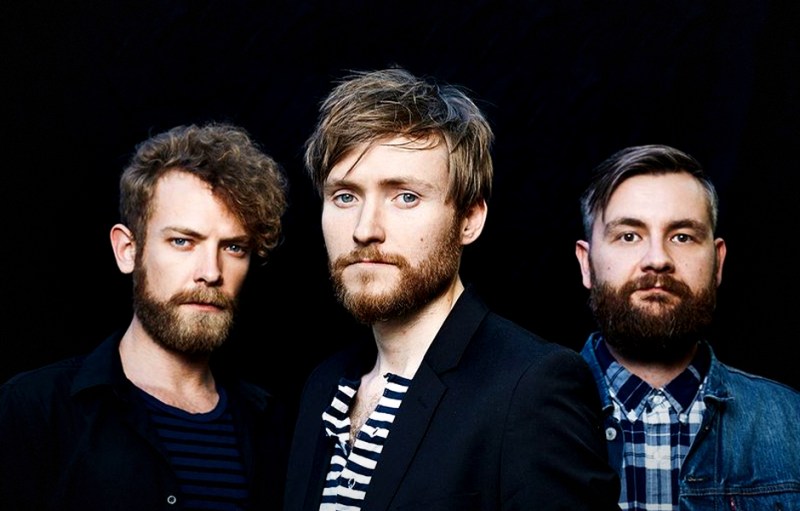 The Dead Ships' newest release, titled EP 1, came out May 5th. The band made their name as a raucous live act from Los Angeles playing raucous indie rock, but the EP marks the first time The Dead Ships have managed to translate their signature sound to tape.
Much of that success comes from the help of Broken Social Scene's Brendan Canning, who produced the record. In band frontman Devlin McCluskey's words, "Getting to work with Brendan Canning on your guitar-driven indie rock is like getting to work with Barry Bonds on your steroid regimen (allegedly)." The EP's songs are certainly "guitar-driven," but the music manages to find diversity across its six tracks. Opening track, "Big Quiet," features a jangly guitar riff and prominent percussion, while the next song, "Canyon," is louder, with more of a garage rock vibe. Listening to the record it is easy to understand why The Dead Ships have found themselves compared to The Strokes, Pixies, and The Black Keys.
"Big Quiet," one of EP I's standout tracks has an unfortunate backdrop to its musical success. The track was written in the immediate aftermath of the death of McCluskey's close friend. Named for an unusual solar event, the song's upbeat sound contrasts with its origin. Though the impetus was tragic, McCluskey found himself writing more and more music in the aftermath.
EP 1 is the first of two EPs, both produced by Canning, to come out in 2015. There is no officially announced release date for the second EP, but if the quality of the first is any indication, the second EP is one to be excited for.
The Dead Ships' EP 1 is available through Amazon and iTunes.
Editors' Recommendations