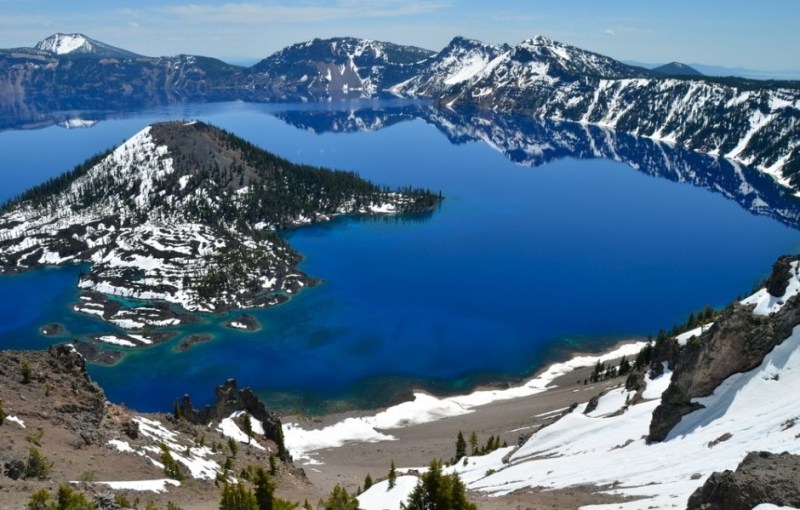 We know that 100 is a nice, round number, but we can't wait another year to celebrate the glory that is our National Park Service. Apparently neither can the Service itself, as they are celebrating their 99th year with a list of 99 ways to "Find Your Park." This list includes such tasty suggestions as "stand on a mountaintop," "take a sunrise selfie," and "earn a junior ranger badge." My favorite is "find life in a desert." Deep.
In commemoration of the National Park Service's 99th birthday, we thought we'd share a brief history of the service, some fun national park facts, and a few breathtaking pictures.

History
There were already 12 national parks by the time the service was established on August 25, 1916. Before Congress approved the National Park Service Organic Act and President Woodrow Wilson signed the bill into law, the national parks and monuments were managed under the auspices of the Department of Interior. For 50 years, the primary goal of the National Park Service was to identify and preserve America's most beautiful places. After 1966, the service shifted their focus to making the existing parks more accessible to the public.
Facts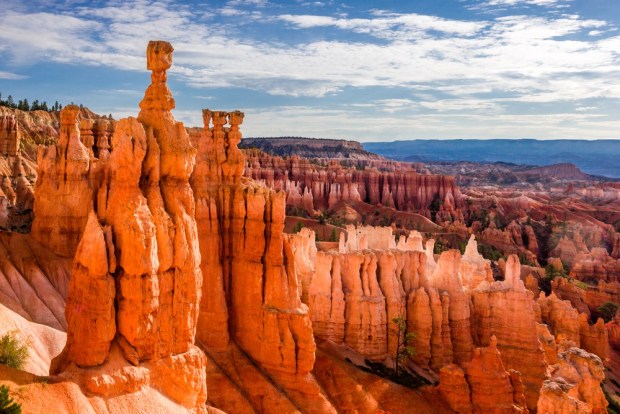 The first official national park, Yellowstone, was approved by Congress and President Ulysses S. Grant in 1872.

The smallest national park is Hot Springs National Park in Arkansas. It takes up just 8.7 square miles. Interestingly enough, this park was set aside for preservation way back in 1832 — one could argue that Hot Springs is really the first national park.

The largest national park is

Wrangell – St Elias National Park & Preserve

, which spans across 13004.9 square miles of Southeast Alaska. That's an area larger than Belgium.

All told, the national parks comprise 81,081 square miles of protected land. That's roughly the size of Kansas.

The National Park Service doesn't just manage national parks, but also national monuments, national preserves, national historic sites, and much more. There are a total of 408 units within the National Park System, including 59 national parks and 80 national monuments.
Related: Micro Guide: Joshua Tree National Park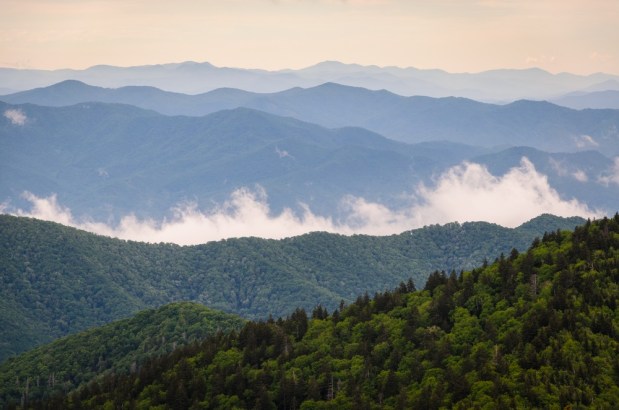 Alaska's Gates of the Arctic National Park is the least visited park, with fewer than 13,000 visitors in 2014. Great Smoky Mountains National Park is the most visited, with more than 10 million visitors in 2014. All the national parks together saw 292 million visitors in 2014.

The newest National Park is California's Pinnacles National Park, established in 2013. The park's chief features are its distinct rock formations, or "pinnacles," hence the name.

New national parks must be voted in by Congress. Thanks to the Antiquities Act of 1906, however, the President can unilaterally make an existing piece of federal land into a national monument.

California has the most national parks of any state, with a total of 9. Alaska has 8, Utah has 5, and Colorado has 4.

North America's highest point (Mt. McKinley, or Denali, 20,322 ft) and lowest point (Death Valley, 282 ft below sea level), are both within national parks.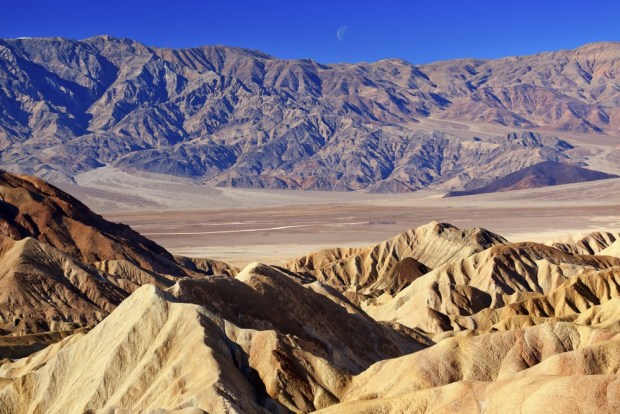 Crater Lake, the deepest lake in the U.S. (

1,949

ft), also has its own national park.

The National Park Service offers several "

free entrance days

," on which visitors don't pay for admission. The next free day will be National Public Lands Day, September 26.

The national parks were protected by the U.S. Army Cavalry from 1886 to 1916. Park rangers took over after that.

There's a controversial cafeteria at the

Carlsbad Caverns National Park

, located 750 feet below the ground. There's some debate over whether the cafeteria negatively impacts the site.

If you're looking for an amusing diversion, you might check out Mother Jones' compilation of

single star reviews of national parks

. Some people are ridiculous.
(Featured image: Crater Lake National Park, Oregon)
Editors' Recommendations