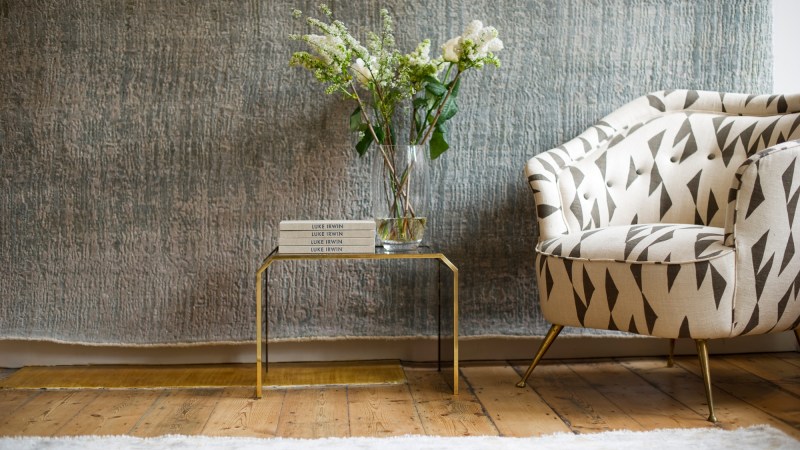 You treat yourself to fancy beard oils or an expensive meal, so why not treat your home to a luxury item or two? Here's our roundup of home decor items worth splurging on (and five just-as-sophisticated, budget-friendly alternatives for the everyday gentleman).
$470 Candle from Jo Malone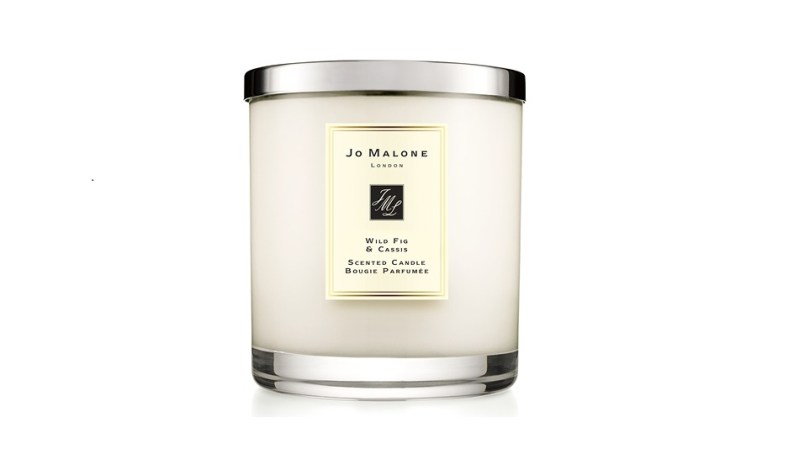 What do the homes of the uber wealthy smell like? Apparently pomegranates. Or lime, basil, and mandarin. Available in four varieties, Jo Malone luxury candles are well-known as some of the most expensive in the world. The Wild Fig & Cassis is ideal for infusing a rich, sophisticated scent throughout your home.
For everyday: CB2's Teakwood and Tobacco soy candle. At just $17.95, it will leave your house smelling manly and refined.
The Sidecar from Moore & Giles
What host doesn't want to wow their guests with fancy cocktails served from a sleek bar set? Thankfully, Moore & Giles is here with a carefully designed bar cart to complement your carefully crafted drinks. The Sidecar is a collaboration between Moore & Giles and famed bartender Jim Meehan. This handmade bar cart features a butcher block-like top specially designed to contain spills, shelves padded with leather, and leather-lined serving trays. It'll cost you $13,500 for this walnut, birch, aluminum, and leather masterpiece, but isn't that worth the impressed looks on your guests' faces?
For everyday: Joss & Main's Barrington Serving Cart. Just over $100, this two-tiered rolling cart is perfect for an urban style loft space. Complete your mini bar with Macy's Bormioli Rocco, Dedalo 7-piece whiskey set.
19th Century, George IV Mahogany Cheval Mirror from 1stdibs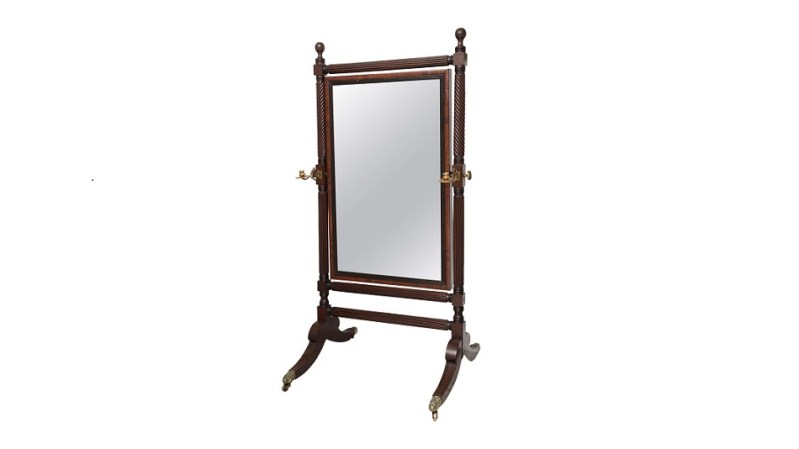 One of the best ways to brighten a space is to add a floor mirror. It not only reflects light but also creates the illusion of making the room appear bigger. And, if you're going to invest in a floor mirror, why not go all out with a pristine, early 1800's, mahogany and brass one? For just $4,500 (plus $299 shipping) you can own a piece of history and add serious style to your space. This mirror is in such excellent condition it still has the original glass – meaning you could be looking into the same mirror that an English duke used in his dressing parlor.
For everyday: Target's Threshold Wood Grain with Metal Foil Edge Floor Mirror. Just $75.99, this mirror is a more sleek, minimalist option.
Hand-Knotted Cashmere Rugs from Luke Irwin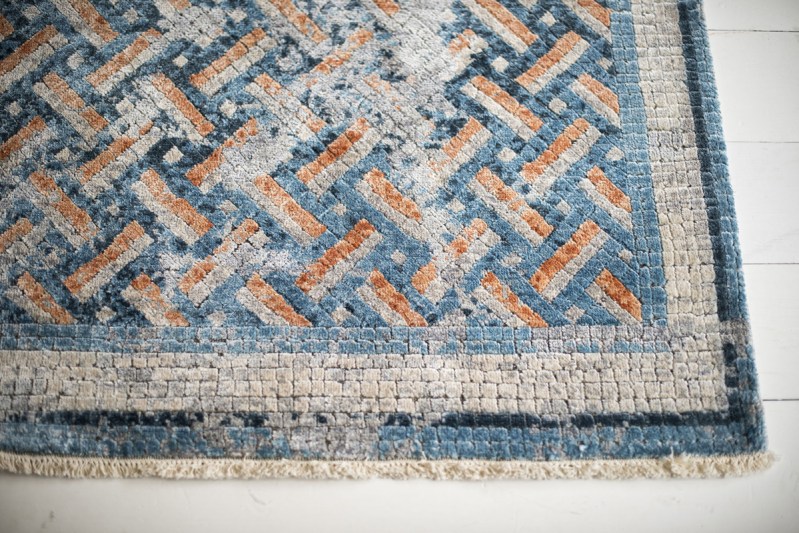 Luke Irwin is bringing us the next level of luxury home decor. His hand-knotted cashmere area rugs are so luxurious that it's almost a crime to walk on them. But just imagine what it would feel like to walk barefoot across one of these masterpieces. His Mosaic Collection is inspired by 2,000-year-old Roman mosaics that he discovered in his own garden. Each rug is knotted in such a way as to create the look of faded mosaic tiles. Starting at around $15,000, each rug is custom made in either wool, silk, or cashmere (seriously, go with the cashmere).
For everyday: Overstock's Faux Rawhide Area Rug. Just $79, this machine-made rug is ultra durable and will add a touch of the Southwest to your space.
Classic, Hand Blocked Wallpaper from Zuber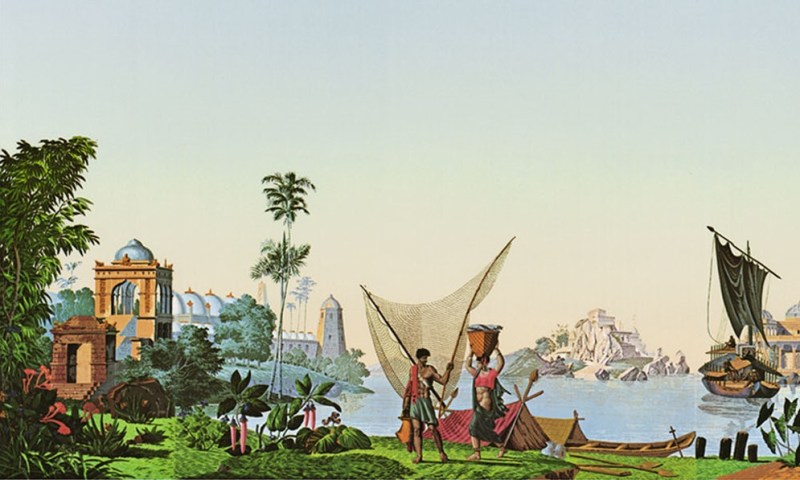 If Zuber is good enough for the king of France or to grace the walls of the White House, it certainly deserves a place in your home. Since 1797, Zuber has crafted one-of-a-kind wallpaper using hand-carved wooden blocks — a technique they still use to this day. The scenics are Zuber's claim to fame, and it's easy to see why. From landscapes to battle scenes, each scenic is intricately detailed and lovingly painted by hand. We especially love the Hindustan — nearly 44 feet long and 13 feet high, it is an elaborate mural that is printed using the original woodblocks.
At up to $30,000 for a complete mural, this is the most expensive item on this list. But, Zuber also offers an extensive collection of wallpapers, prints of the scenics to use as wall art for $50, and wood blocked prints from the 1920's. Contact their NYC showroom to place your order.
For everyday: Anthropologie's Etched Arcadia Mural. Just $298, this simple, graphite-hued mural is removable so you can easily change up your look.
Editors' Recommendations