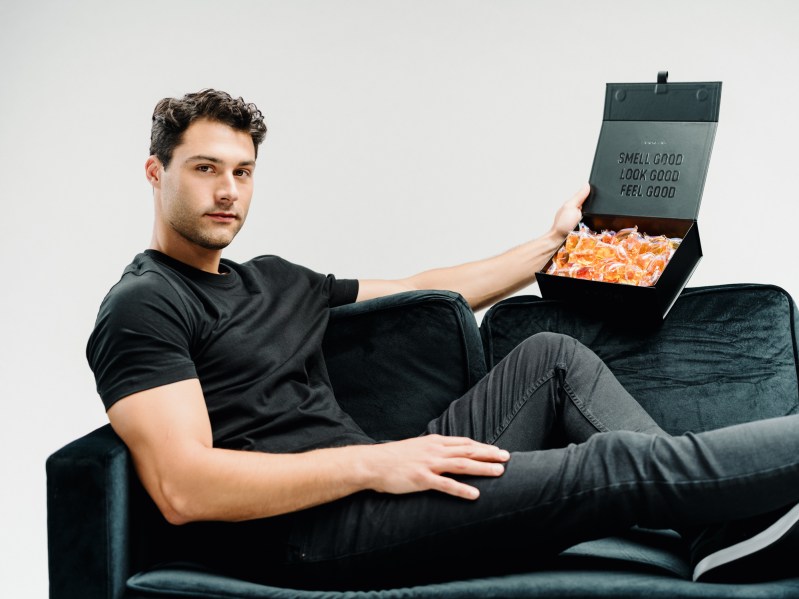 Most laundry detergents come in the same boring scents, the same uninspired packaging, and the same goopy, unpleasant format – seriously, what do they put in these bottles? Take a quick stroll down any detergent aisle, and you'll see and smell a spring breeze, crisp linen, or intense fresh, whatever that means. They use a lot of the same aromas and just slap different names on the labels, too. Sure, doing laundry is a necessity, but surely there's a way to make it more fun. There must be something better than an "intense" or "crisp" aroma.
Laundry Sauce is changing the game with its luxury-scented laundry pods. Thanks to a collaboration with world-class perfumers and scent artists – hey, that's what they call them, not me – Laundry Sauce's high-performance pods are infused with sophisticated scents. These ultra-concentrated pods transform any laundry day into a sensual experience with scents like Australian Sandalwood and Egyptian Rose.
Detergent pods aren't all they carry, though. Laundry Sauce carries a full suite of scent-sational add-ons like scented dryer sheets, fabric softeners, scent boosters, and wool dryer balls to level up your whole laundry routine.
There's a lot to get a whiff of here, and right now, you can use discount code DT15% to get up to 15% off your order.
Why you should buy the Laundry Sauce detergent pods and more
That generic mixture most people pour into their washers, thinking it's going to clean their clothes and leave them refreshed, injects an artificial scent that, let's be honest, won't impress anyone. Clothes, towels, sheets – they all end up smelling like, well, nothing special. That's why Laundry Sauce spent years researching and developing alternatives. They not only smell better, phenomenally better, we might add, but also provide a ton of extra benefits to make laundry day much more enjoyable.
For starters, Laundry Sauce pods don't come in a clunky plastic jug. Instead, they're delivered straight to your door in sleek, 40% recycled packaging. Not to mention their pods are cruelty-free, vegan-friendly, dye-free, and paraben and phthalate-free—so no nasty stuff either.
The ultra-concentrated formula is another excellent advantage. Laundry Sauce pods are up to five times more concentrated than comparable laundry detergents, so you don't need as much to achieve cleaner results. They'll clean your clothes right and elevate your confidence to a whole new level so you can step out smelling as wonderful as ever.
Laundry Sauce comes in four signature scents: Australian Sandalwood, Egyptian Rose, Indonesian Patchouli, and Siberian Pine. All of these fragrances feature deeply-layered blends of scents mixed in to create an unforgettable experience every time you wash your clothes. For example, Australian Sandalwood has notes of crisp bergamot, woodleather, and Alaskan cedarwood. All combined, they smell like nothing that's ever passed through your nostrils before, but at the same time, they're so warm and inviting, frankly, you'll want to have a load of laundry going constantly.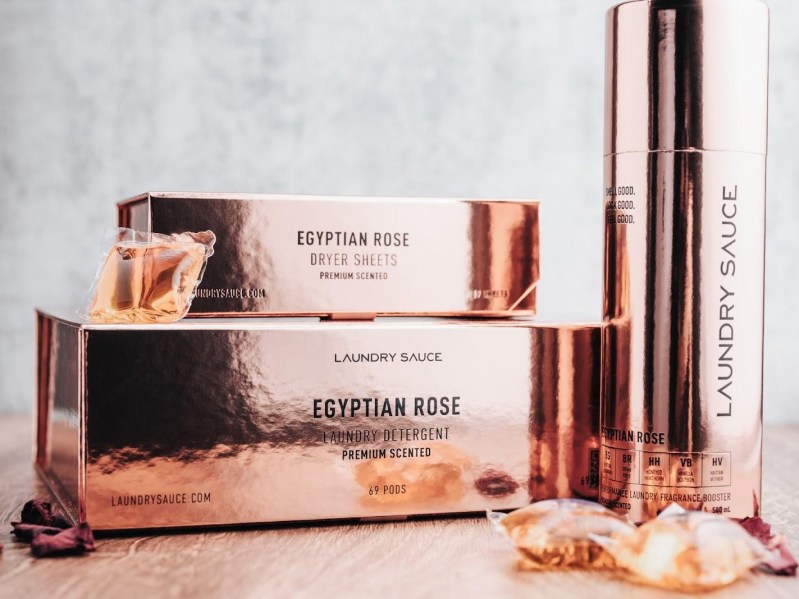 Some of the other add-ons that Laundry Sauce offers are scent boosters, dryer sheets, wool dryer balls, and fabric softeners. All Laundry Sauce products feature the same luxury scents, so no matter how you roll on laundry day, your favorite clothes and home will smell "saucesome" in no time.
Ready to start saucing? It's super easy. You can just head to Laundry Sauce to shop and order what you need. But if you need a little help choosing what scent suits your personality and preferences, there's a neat little quiz you can take. From here, you'll get your custom recommendations emailed to you.
For a limited time, you can use code DT15% to get up to 15% off your order. If you want to get the most value, go for the Signature Package to save an extra 10%. This set includes everything you need to upgrade your routine: 69 laundry detergent pods, 69 scented dryer sheets, a bottle of in-wash scent booster, and a bottle of performance fabric softener.
Editors' Recommendations