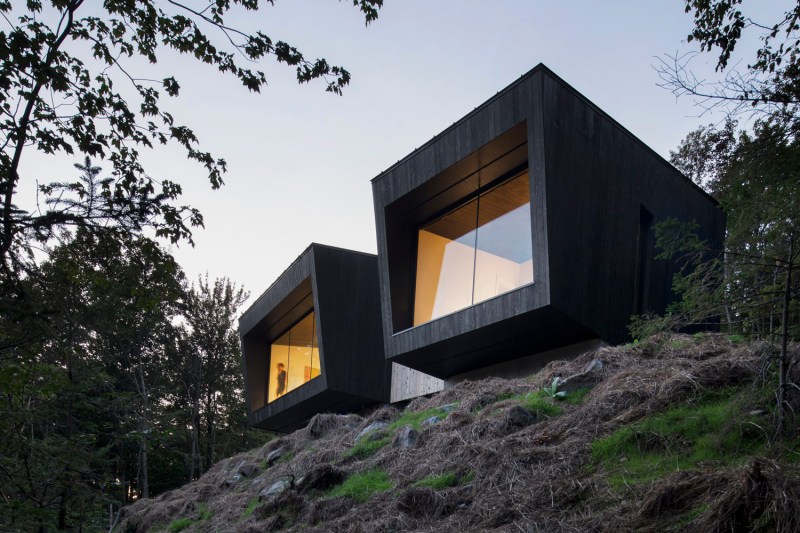 With autumn approaching, weekend getaways are about to shift from beachy to woodsy. It's the time of year when we ditch the water and head into the forests for a secluded retreat surrounded by trees with the hopes of glimpsing some wildlife. Luckily for us here in the States, our neighbor to the north has endless opportunities to explore. And tucked into the hills in West Bolton, Quebec is a cabin designed to let you take it all in.
La Binocle, the brainchild of architecture and design firm Nature Humaine, sits in the middle of the woods, looking out to the tree-covered hills and mountains beyond. It's clear to see where the name came from — the all-black cabin looks like a pair of binoculars. However, the true inspiration for the design came from the name of the road the cabin sits on.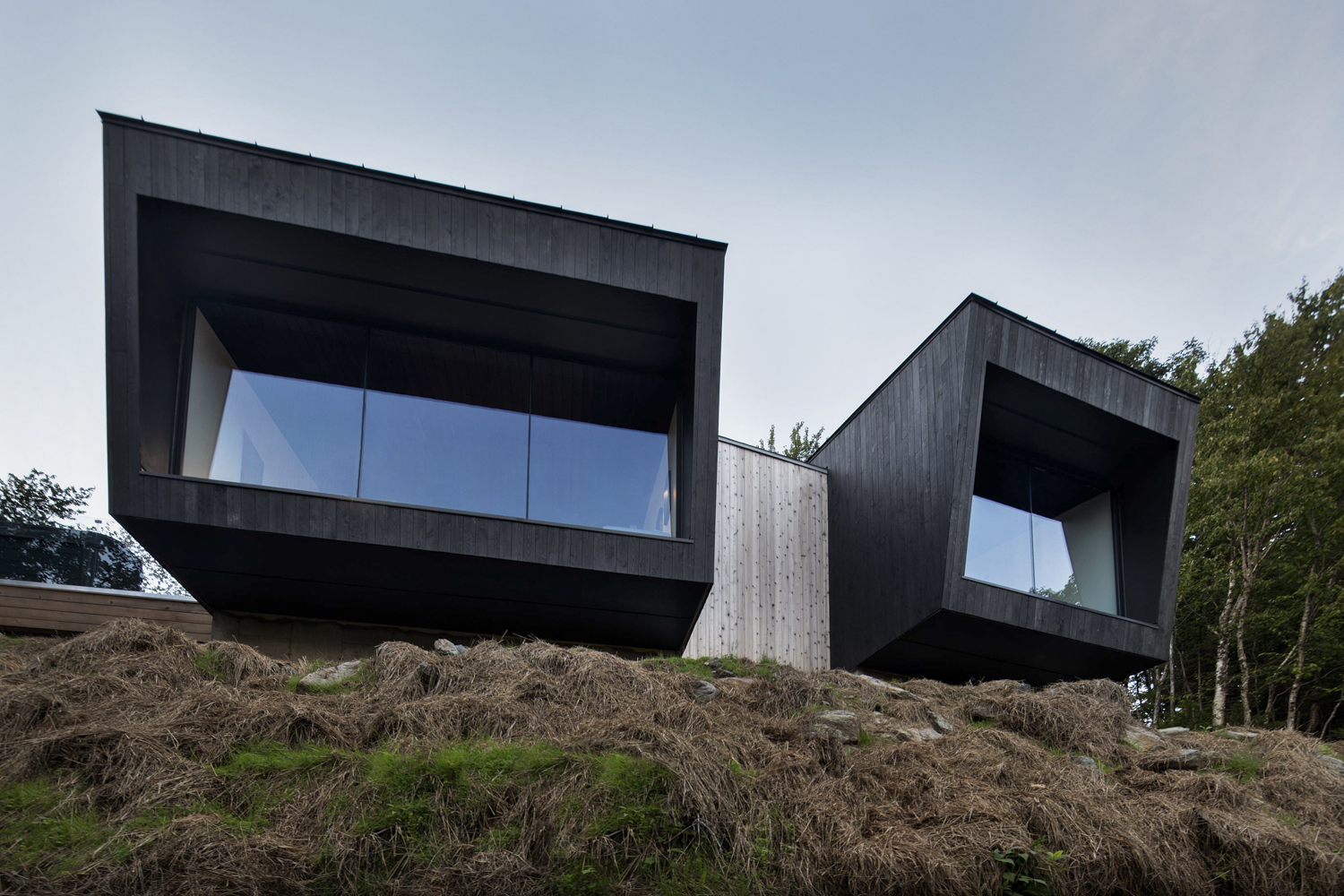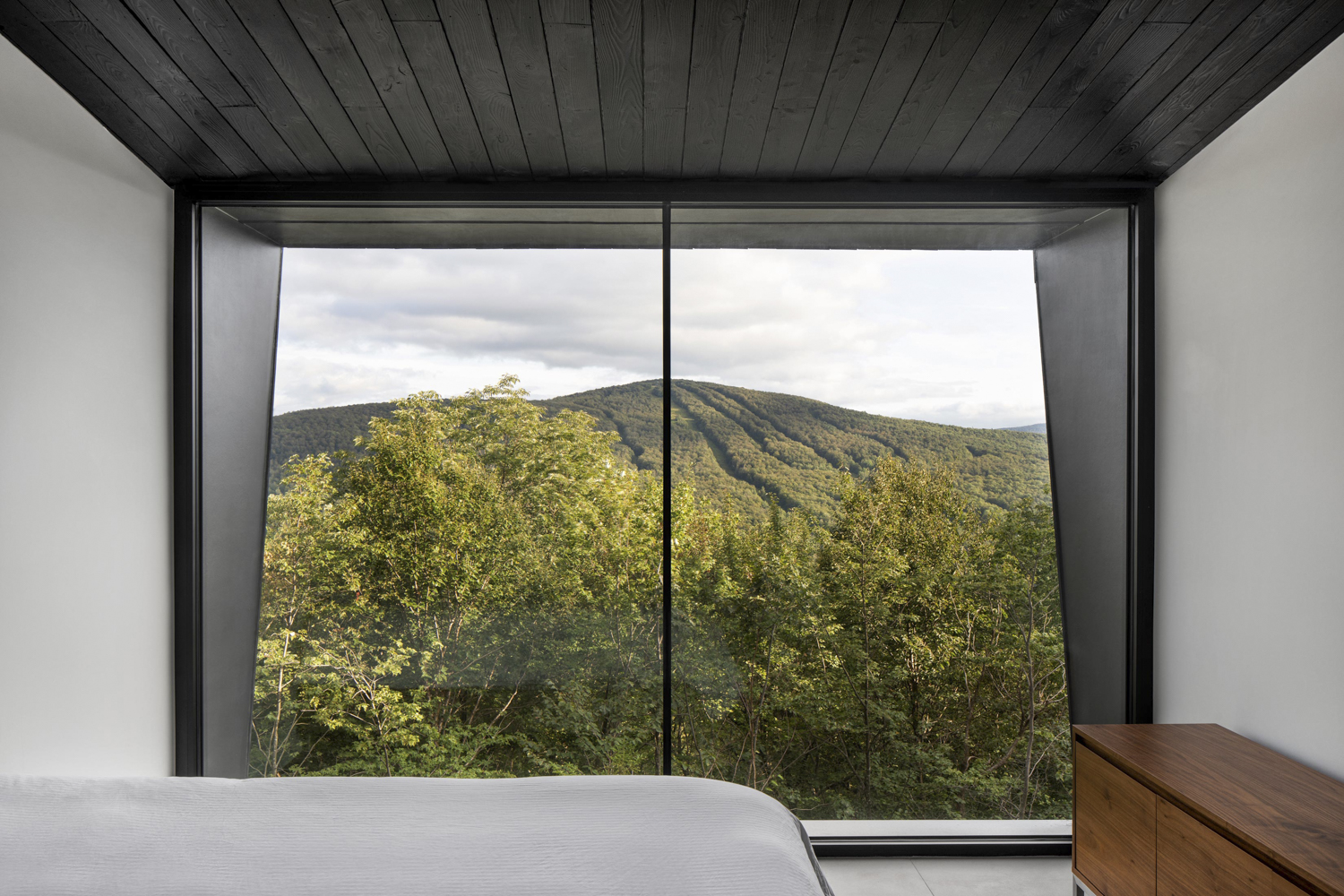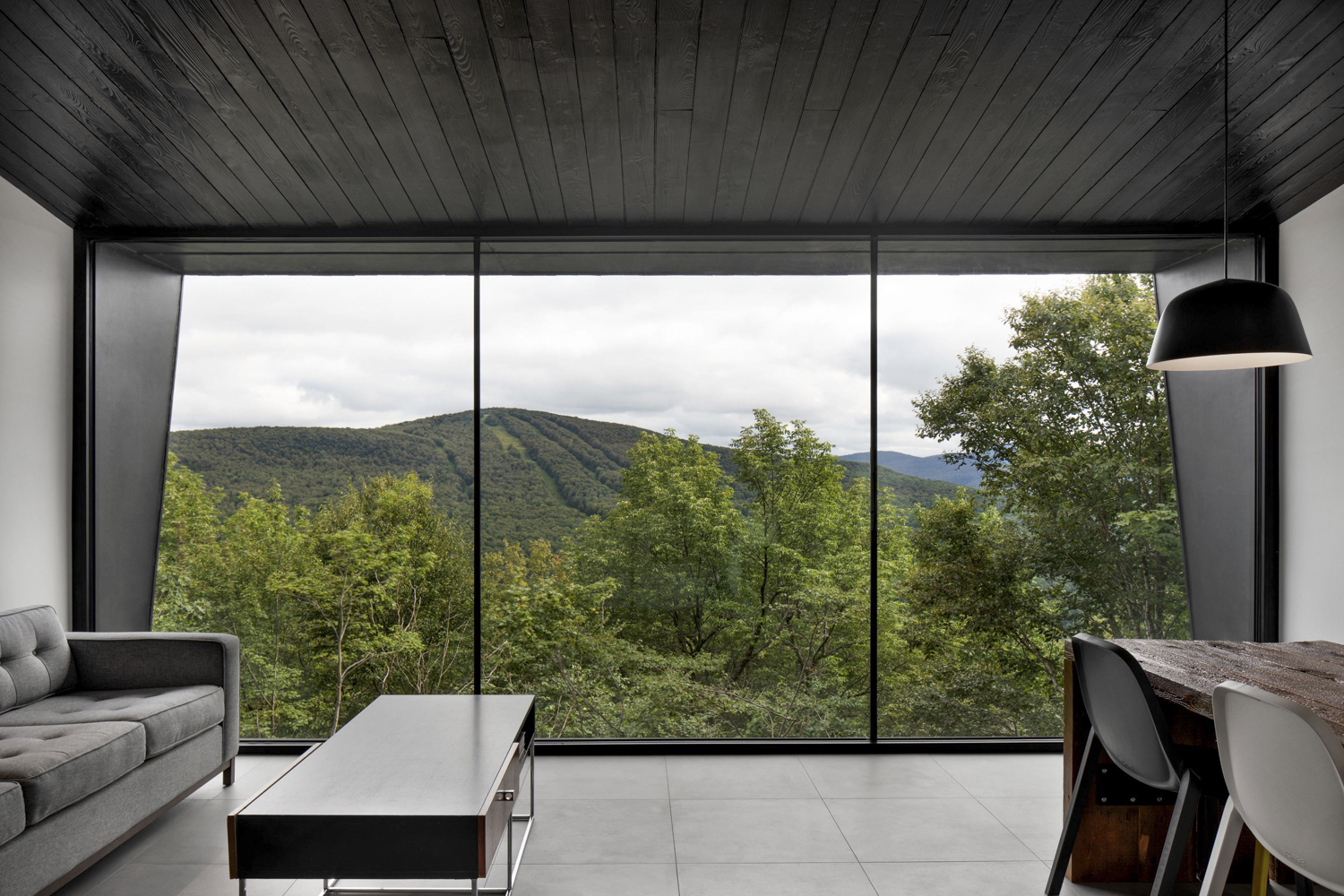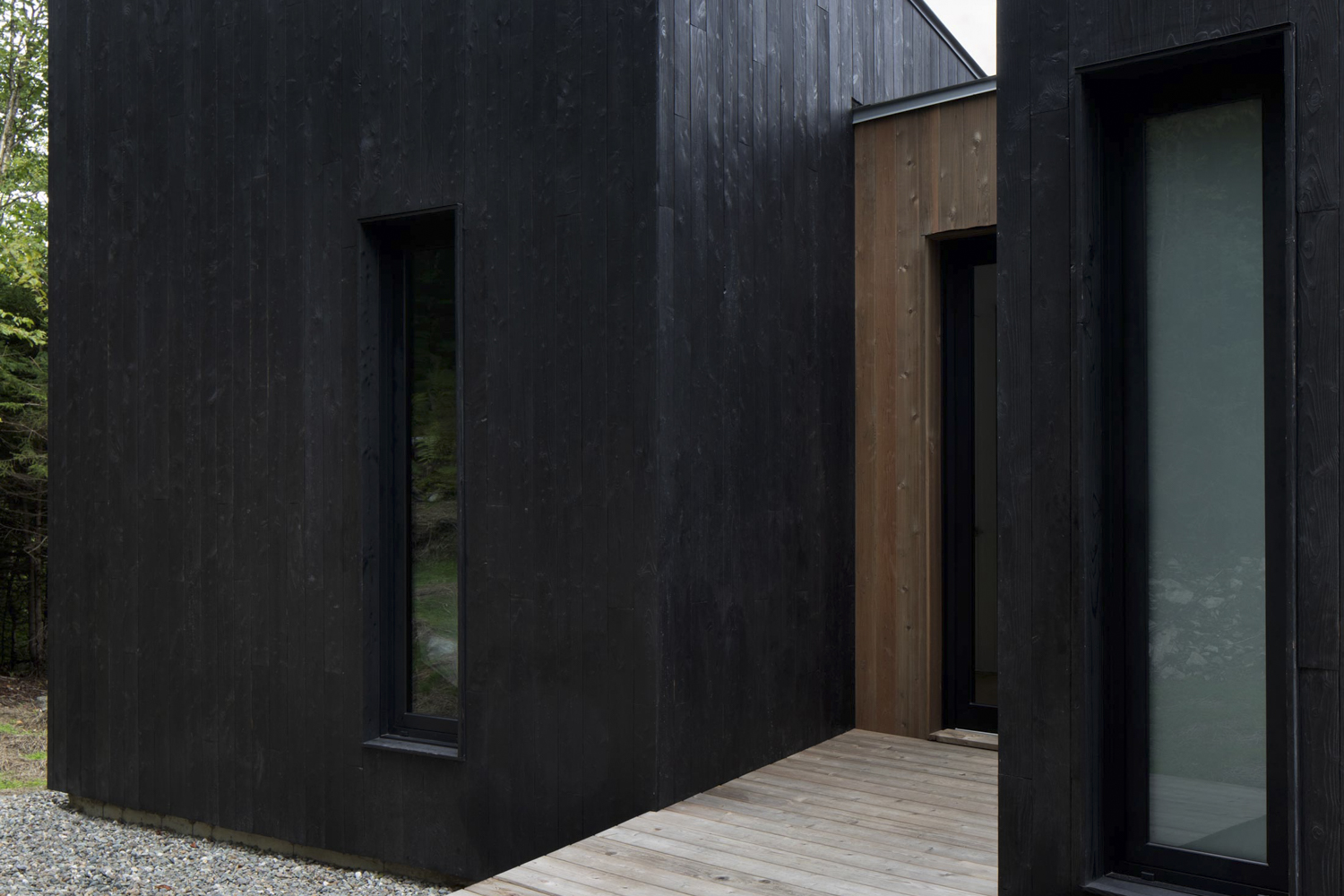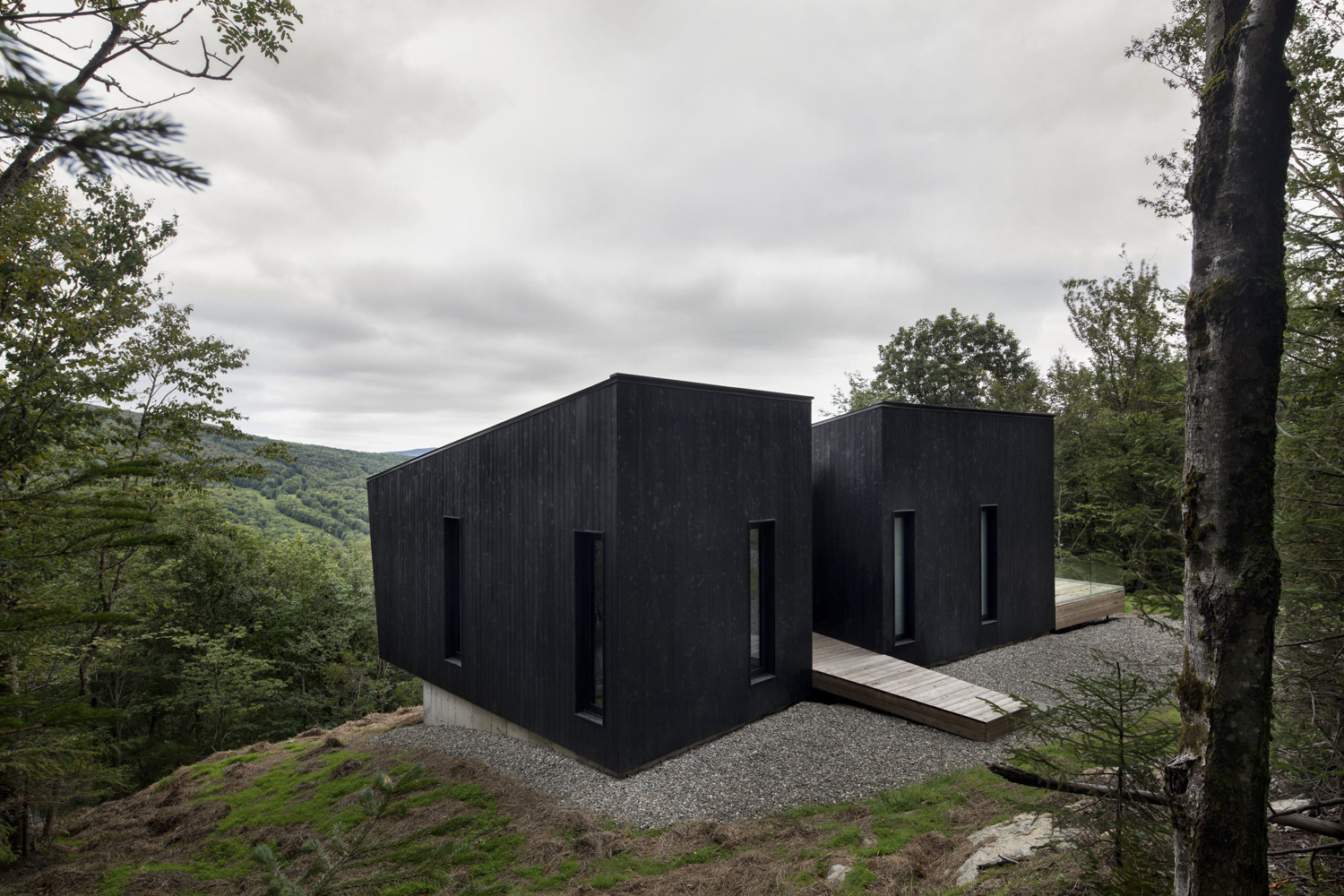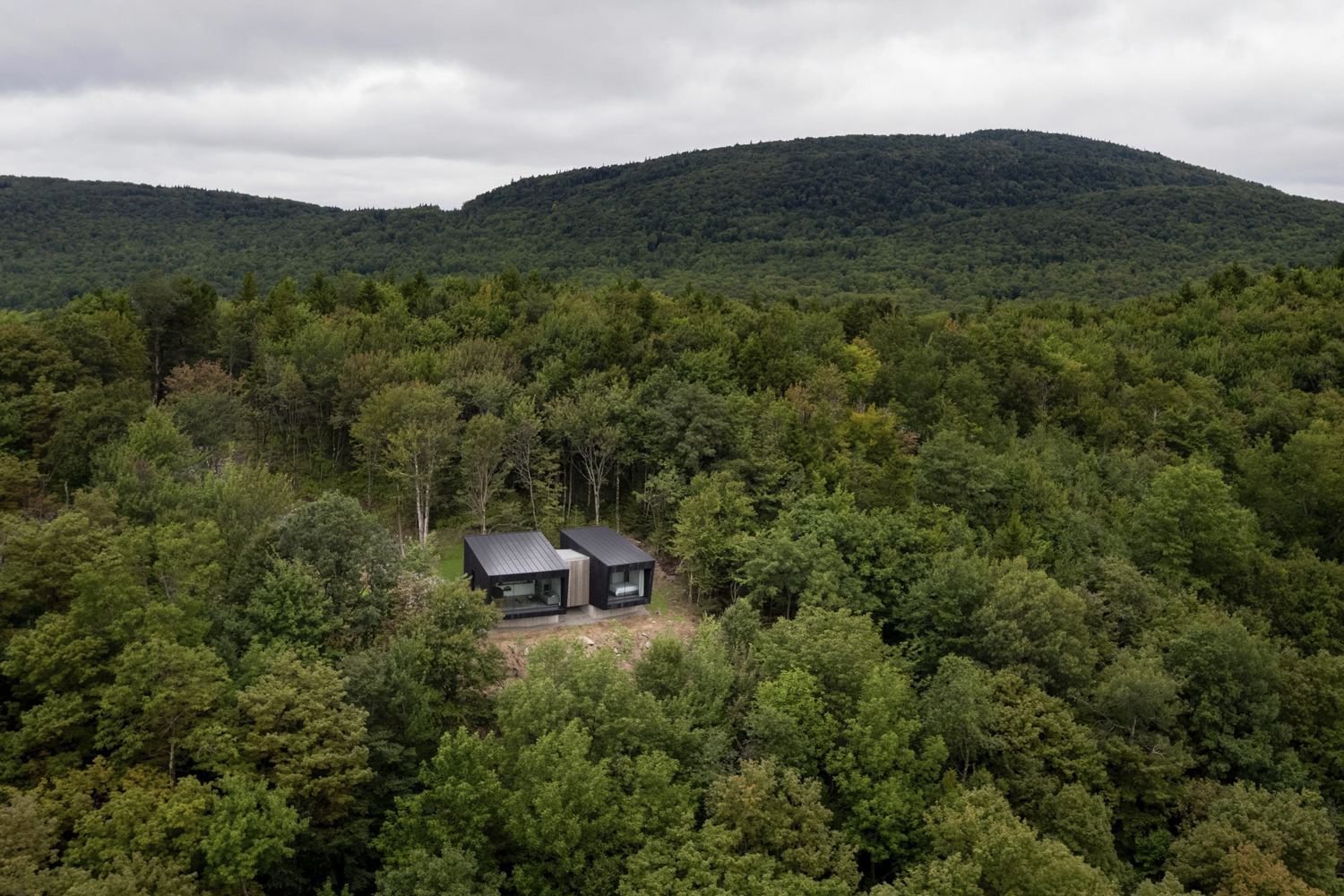 Located on Crowhill Road, La Binocle was intended to mimic a pair of crows perched on the hilltop looking out over the land. Using the shou sugi ban method of charred wood cladding created a shimmering black exterior, similar to the shine of a crow's feathers. The sloped roofline represents birds taking off in flight. The result is a beautifully minimalist cabin that complements its natural surroundings.
Respecting the land was an important aspect of the project and thus a small footprint was developed. Working with builder Mille Pieds Carré, Nature Humaine designed the cabin as two forms connected by a central entry vestibule. Totaling just 888 square feet, the cabin sits on a raw concrete foundation and projects out over the side of a hill. This allowed for minimal impact on the land during construction while also providing unobstructed views of the forest from each room.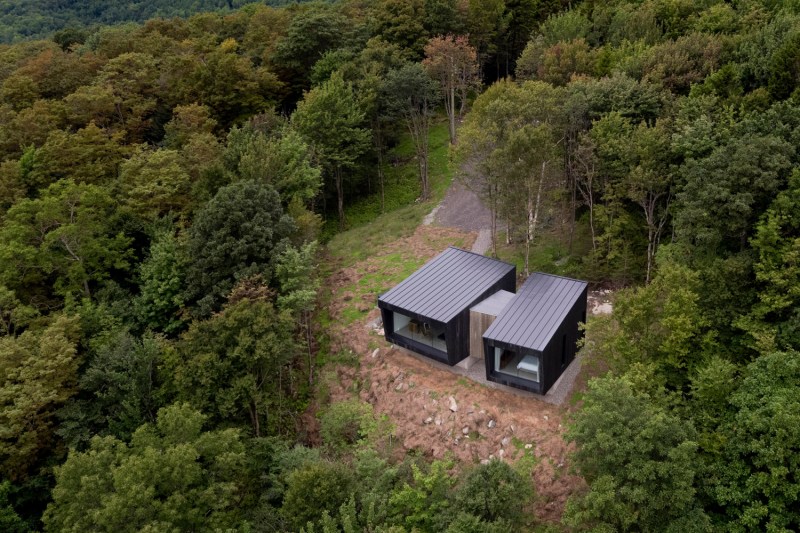 Inside, La Binocle offers a minimalist, masculine retreat from the world. The two large forms that make up the cabin house the bedroom and guest room to the east and the family room and bathroom to the west. The cabin was oriented so as to allow occupants to take in the sunrise from bed in the morning and watch the sunset from the sofa at night. With walls of glass in each space, the views out to the forest are framed like works of art while allowing the cabin to be flooded with natural light during the day.
If staying inside isn't your thing, La Binocle also has a spacious patio accessed from the family room. Dine al fresco or relax with a drink while you watch the sun dip behind the hills. No matter what you choose, inside or out, this cabin offers the perfect vantage point for taking in the stunning beauty of Canada.
Editors' Recommendations