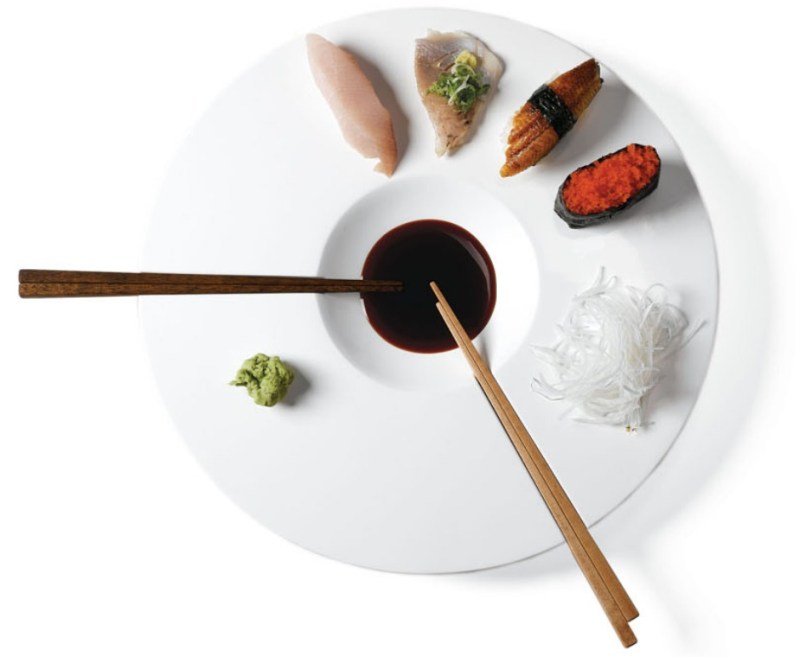 Most of us have been there — you want something quick and semi healthy to eat, so you grab a container of sushi, like a tuna roll, a Philadelphia roll or the classic California roll. But eating sushi out of an unattractive black plastic container isn't so attractive. May we suggest the Sushi-Time Sushi Plate? Made by the folks over at Mint Design, this plate will instantly add a touch of minimalist class to any sushi roll.
There's enough space on this white dish for about 10 pieces of sushi, plus a recessed dimple in the middle just for your soy sauce and wasabi. It even comes with two pairs of chopsticks so you that you can share your sushi with a friend. This plate even has a double meaning. When the sushi is laid out and the chopsticks sit on the plate, it looks like a clock, so that you are reminded that it's sushi time.
The Sushi-Time Sushi Plate, $50 at nova68.com.
Editors' Recommendations