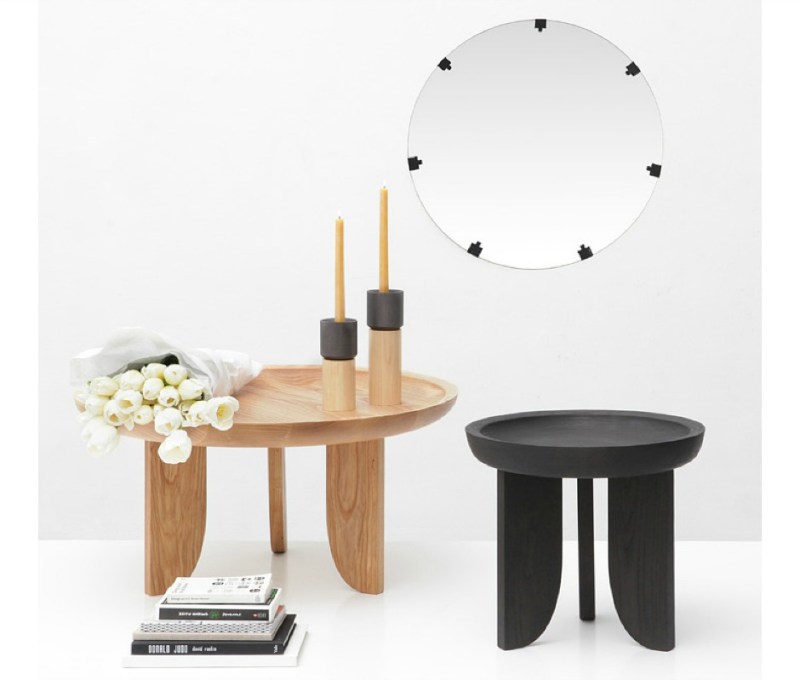 Just off the coast of Seattle, Chelsea Green and James Minola run their design studio Grain on Bainbridge Island. With a eco-friendly focus, they established Grain in 2007 with their first product: the Ty shower curtain ($30), made with a recyclable plastic that's resistant to mold and mildew–on the DIY version ($33), you can draw illustrations with a permanent marker.
Since then, Grain has continued to make products with repurposed materials. The company is also socially conscious–as a member of 1% For the Planet, it donates 1% of sales to environmental nonprofits. While most of its goods are produced in Northwest U.S., Grain also works closely with artisan weavers in Guatemala. "The artisans are highly skilled in specific techniques they learned from their families or communities. We couldn't find their style of weaving here in the States," says Green, who points out the towels, handwoven on a treadle loom, and intricately patterned Ikat pillows as examples.
In the end, Grain is all about functional and innovative design. "As trained designers, that's the first bit that we've got to get right," Green says. "We start with the ideas first, and then make sure our products are as responsibly made as possible." What caught our eyes: the fun word puzzle greeting cards ($5.50), wood-carved coffee table ($2,500) and threaded mirrors ($515).
Find Grain at various retailers, and check out its blog for updates on new products.