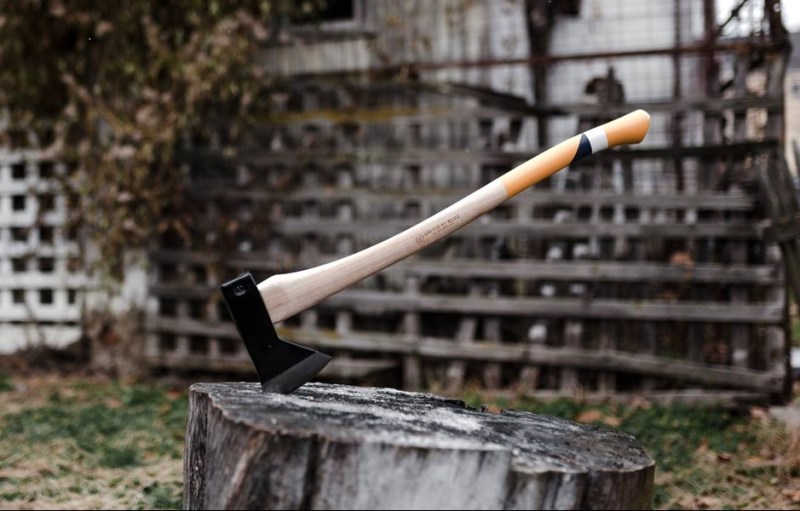 Humanity owes a lot to the axe. For millennia, our ancestors used axes to fell and chop trees, break open stubborn fruit, and cut apart just about everything. The axe compounded our limited physical capabilities and helped us carve civilization out of wilderness. Now, United By Blue is helping men return to the wild with their Explorers Collection of axes.
In recent years, the inexhaustible drive to make things better has led to the development of super-sophisticated axes made of ultra-light carbon fiber titanium alloy or whatever. However, like the toothbrush, it's not really necessary to improve upon the axe's classic design. The folks at United By Blue have created simple, durable, American-made axes with wood handles and steel heads. They have allowed themselves one indulgence: exquisite artistic designs on each handle.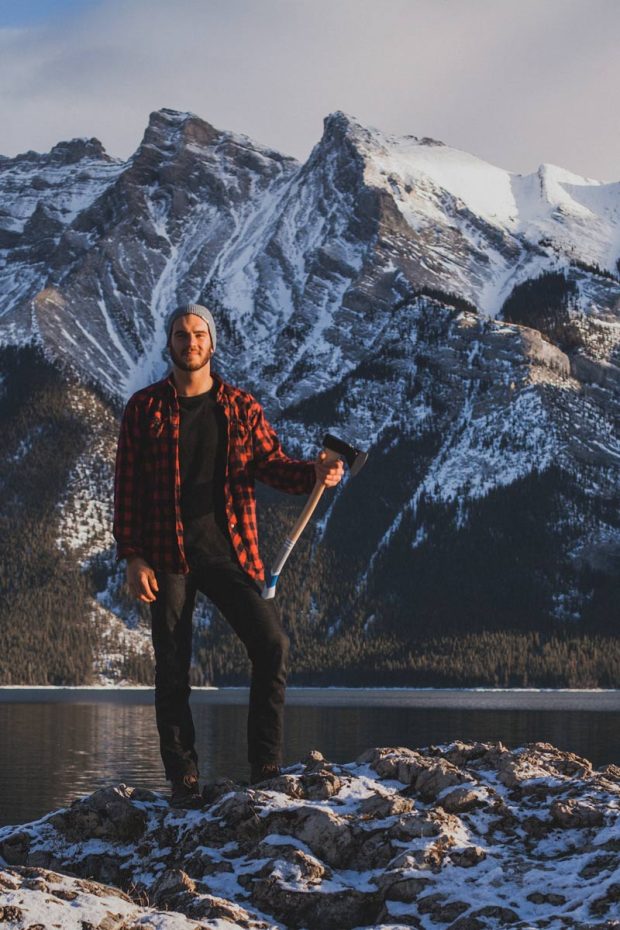 The Explorers Collection is comprised of five beautiful axes. Each axe is 26 inches long, and made with a solid hickory wood handle and a two-pound Hudson Bay-style steel axe head. The axe heads are hand-sharpened and covered with black and clear enamel to ensure longevity.
The handsome handle designs were created by United By Blue True Explorers. These photographers, designers, outdoorsmen, and wanderers let the majesty of nature flow over them like a mountain stream as they created these works of art. Each axe is named after the artist who emblazoned the handle, not unlike the smiths of old; there's the Gram Axe, the Keegan Axe, The Shea Axe, the Stewart Axe, and the Ross Axe.
Related: How to Split Wood Like a Lumberjack
Like all United By Blue products, the Explorer Axes are responsibly made in the USA. United By Blue is one of our favorite brands, partially because they remove one pound of trash from roads, oceans, and waterways for every product they sell. To date, they've organized 120 cleanups and removed an astonishing 217,000 pounds of trash in 21 states. The planet needs more companies like United By Blue; could you imagine if McDonald's removed a piece of trash for every burger they sold?
If you're looking for a trusty tool for your next foray into the wilderness, strap an Explorers Axe to your pack. You can purchase the Explorer's Axe on United By Blue's website for $165.
Editors' Recommendations