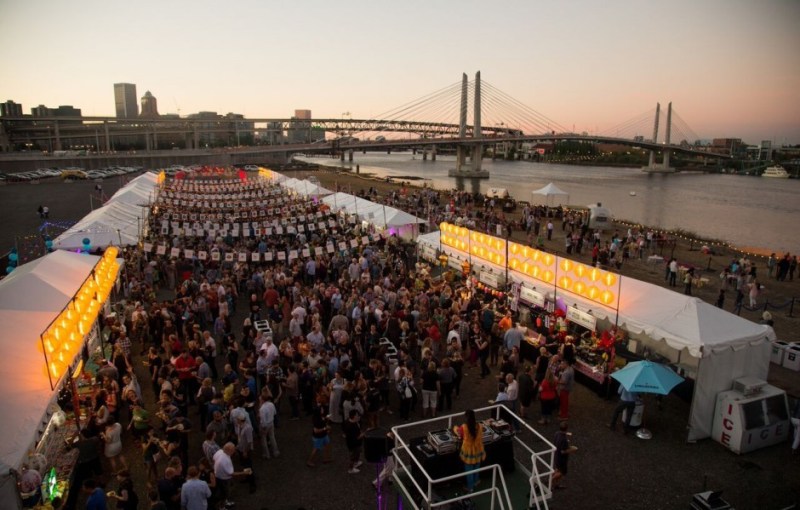 Feast Portland, a food and drink festival, will run from Thursday, September 17 to Sunday, September 20.  
At The Manual, we believe food shouldn't just be nourishment for the body, but for the spirit as well. A good meal is like a good book — compelling and stimulating. Over the past several years, Portland, OR has become one of the nation's most sophisticated food laboratories. On any given day, hundreds of restaurants and food trucks serve innovative and surprisingly delicious dishes; take, for example, grasshopper sushi from Sushi Mazi (made with real grasshopper) or the Oregonian peanut butter and jam sandwich from PBJ's Grilled (made with pan-seared duck).
Launched in 2012, Feast Portland is an annual celebration of Portland's culinary adventurism — a gastronomic World's Fair where creative chefs come together to show off their creations, much to the general public's delight. Though only in its fourth year, the festival has already tickled the nation's tastebuds. Feast has been named "the best food festival in the country" by Thrillist National, and Fodor Travel says the festival is "done to such perfection you'd think one of the Pacific Coast's biggest-catch food events was in its 30th year."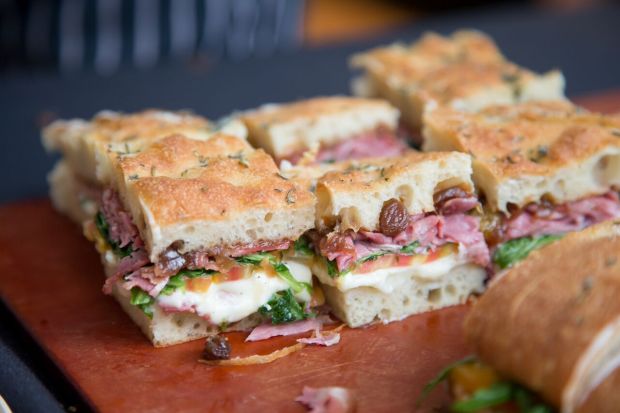 Of course, Feast isn't all about decadence. The organizers are well aware that too many people in Oregon and the U.S. aren't sure where their next meal is coming from. Next weekend, as Feast revelers treat themselves to kale-wrapped Kobe short ribs with pineapple goat sauce (or whatever), the festival will use its prestige to help end hunger — particularly among children.
To learn more information about Feast Portland's charitable side, we reached out to Feast Co-Founder Carrie Welch. 
Related: Feel Good Friday: Dine Out for No Kid Hungry
Could you describe the Feast charity apparatus? Which organizations are involved, and how are the charitable funds raised?
Feast Portland donates the net proceeds to two incredible charities – Partners for a Hunger-Free Oregon (local) and No Kid Hungry (national). Both work to end hunger in the U.S. by supporting access to programs like school breakfast and summer meals to be sure kids are getting at least one balanced meal a day. We use #whywefeast to help raise awareness for our charities and the mission behind Feast.
We want to be sure our attendees know they are supporting the on-the-ground food access support that Partners for a Hunger-Free Oregon uses to launch or expand over 300 local children's meal programs. PHFO has connected over 700,000 meals to at-risk kids in Oregon. They help make food, housing, and childcare more affordable for millions of working families.
I've worked with No Kid Hungry, a campaign of national anti-hunger organization Share Our Strength, since my days at Food Network. Their approach to ending childhood hunger in America is ensuring that kids start the day with a nutritious breakfast and have healthy meals in the summer, and that families learn the skills they need to shop and cook on a budget. Since the campaign's launch, No Kid Hungry and its partners have connected kids struggling with hunger with more than 345 million healthy meals, which is pretty amazing.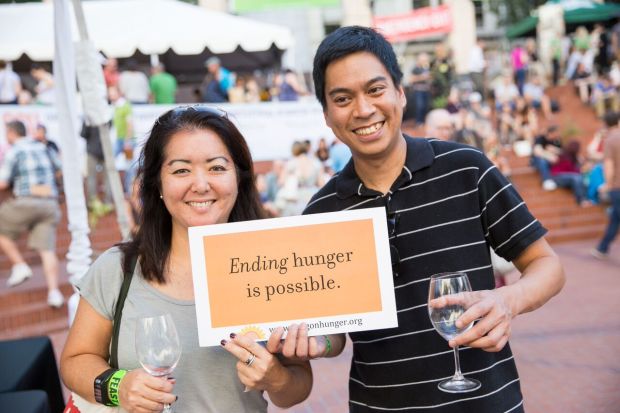 What has Feast Portland helped achieve/raise in past years, and what do you expect to achieve/raise this year?
We've donated over $162,000 over the past three years. Last year we donated $62,000+, and we are expecting to raise a similar amount this year. We love donating to these charities because we know the money makes a real difference for them.
In your opinion, how else does Feast make Oregon/Planet Earth better?   
Food is one of a few universal connectors we all have. It's something we all do every day, and that's what makes Feast approachable and fun for everyone. There's just something about watching talented chefs and artisans show you what they can do with the bounty we have here in Oregon. I think that makes people's lives better as they leave the festival with more knowledge about food and drink than when they came in.
Another important mission for us is to give everyone around the country an excuse to come to Portland, Oregon for one weekend every year. Oregon is a very special place filled with hops, vineyards, farms, a beautiful coast, and exceptionally talented, creative people. Everyone's lives would be better if they spent a weekend in our city once a year!
What's the best way for out-of-towners to be a part of Feast's charitable mission?
Buy a ticket! Come visit. If not, you can donate via our charities' websites at www.oregonhunger.org and and www.nokidhungry.org. Also, the holidays will be here before we know it, and anytime you volunteer at a food bank, shelter or other access point, you are doing something positive to help end hunger and that's good for all of us.
Photos courtesy of Feast Portland
Feast Portland will run from Thursday, September 17 to Sunday, September 20 
Editors' Recommendations