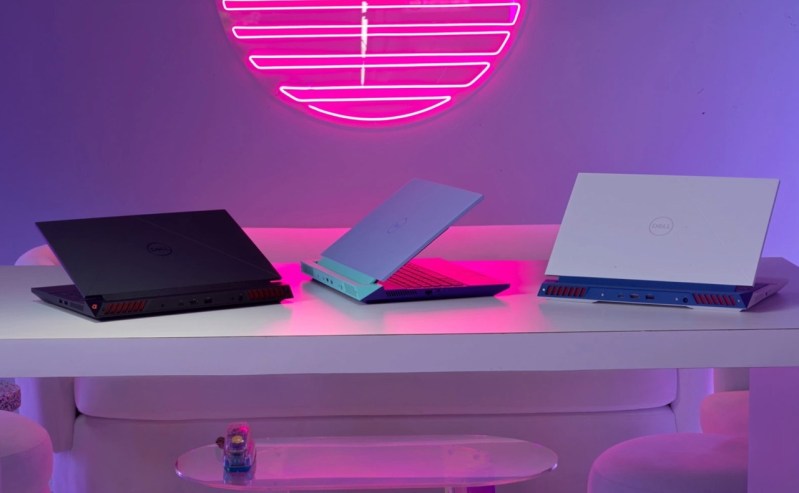 It can be hard to travel a lot while being a gamer, especially given how expensive good gaming laptops can be. Luckily, some great Prime Day deals are floating around right now, and there's a great one from Dell on the G16 gaming laptop. It's a good budget and starter gaming laptop that you can take with you, and you don't need to break the bank since it's discounted down to $800 from the original $1,250 pricing. That's a significant $450 discount and well worth picking up if you want a good, budget gaming laptop.
Why you should buy the Dell G16 Gaming Laptop
Under the hood of the Dell G16, you'll find an RTX3050Ti, an entry-level gaming graphics card that can manage most free-to-play games, albeit at slightly reduced graphical settings. So, if you're a fan of things like Rocket League, Counter-Strike, or even Fortnite, you can play all that on the go, although be aware that gaming laptop batteries don't last very long when gaming. As for the screen, it's rather impressive, managing a 2560×1600 resolution with a 165Hz refresh rate. Those are both pretty high for the RTX 3050Ti, but that's not too bad, especially since you can tweak graphical settings to prioritize one thing over another.
In terms of processing power, you get the high-end Intel i7-12700H, which is great for running more complex and CPU-hungry games like strategy or simulation. It's also an excellent processor for productivity tasks and editing, and while it won't compete with laptops over $1,000, you can certainly do graphical and video editing on it if you'd like. It also has 16GB of DDR5 RAM, which is more RAM than we see in this price bracket, which is great. The only downside is the 512GB storage, which might not be enough if you're a heavy gamer, but it isn't a deal-breaker, especially if you can supplement it with an external hard drive.
Overall, the Dell G16 is a great entry-level laptop if you don't want to spend a substantial amount of money, especially with the deal from Dell that brings it down to $800. While you're here, be sure to check out the other great Prime Day deals, like these Lego set deals or these Prime Day grill deals that are great.
Editors' Recommendations