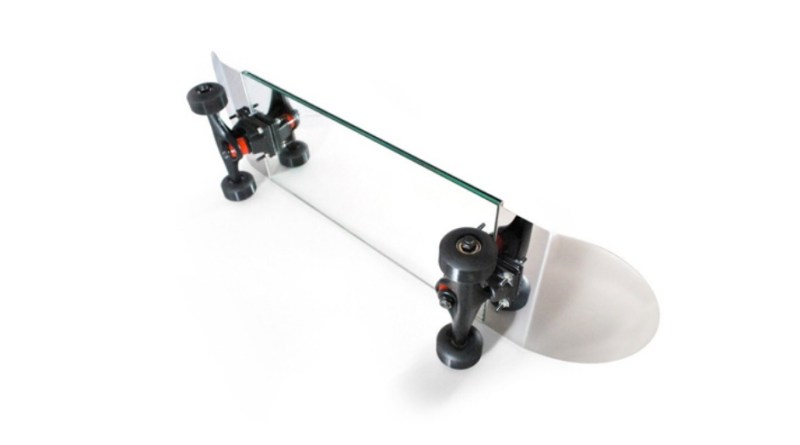 Skateboards seem to have multiple uses these days, doubling as canvases for artists, furniture — and now a mirror. That's right, the folks at Suck UK — makers of the Cat Scratch, Dead Fred Pen Holder and the Key Bottle Opener — have come up with a mirror just for guys who hit the decks. Suck UK aptly titled it the Skate Mirror, "so you don't have to wade through paragraphs and paragraphs of explanations about what you're looking at. It saves you time, or it would, if you didn't have to read through paragraphs of explanations as to why our products don't need explanations."
This interesting piece of design is made from stainless steel, mirrored glass and real skate trucks! Hang it vertically or horizontally or lay it on the floor. But be warned, this is only a decoration item. Just don't try to skate on it — it doesn't function as a skateboard. Unless you want it to shatter. We wonder what sort of skateboard-influenced design object they'll come up with next.
The Suck UK Skate Mirror, $196 at suck.uk.com.
Editors' Recommendations