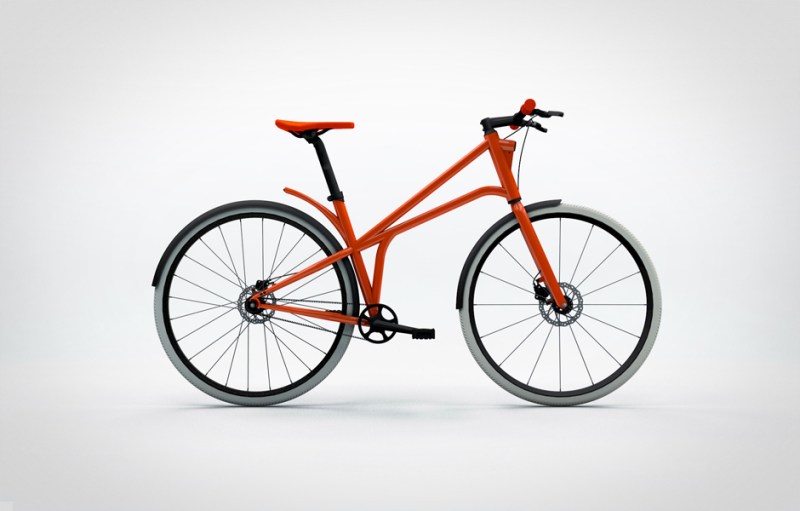 Two French-American brothers, Eric and Antoine Duvauchelle grew up in a small town in France that embraced getting around by bicycle. When they reached adulthood the two lived in various cities around the globe — New York, London, Berlin, and Portland — continuing to use the bike as their preferred method of transportation. Eric became was clearly the right-brain-dominated of the two, becoming a designer. Antoine, had more of an analytical left-brain sensibility, thriving in business roles. When the two decided to start a business together, they decided to go for the one thing they were both passionate about: cycling. So they founded Cyclo — an amalgam for the French world for bike, velo, and the word cycle — a bike company that touts its product as "the ultimate urban bicycle"
What makes a Cyclo bike "the ultimate urban bicycle"? Basically the Portland-based brothers took every feature they thought a city bike should have and put it all into one model. According to the Cyclo website, it contains "dynamo powered lights and a brake light for safety, fenders to keep you dry and a carbon belt drive to keep your pants clean." Plus it was designed for both speed and comfort. Its lights are 205 lumens of brightness, and since they're dynamo-powered, you never have to replace batteries. They also added the brake lights because most bikers get hit from behind. They also kept it nice and light, so you can ride faster, and so it won't be such a pain to carry them up those stairs. Unfortunately the bike is going to cost you a pretty penny. The lowest priced model starts at $1,850, while the decked-out version goes for $3,150. We bet it will be worth every penny.
For more information, visit cyclo.cc.
Editors' Recommendations