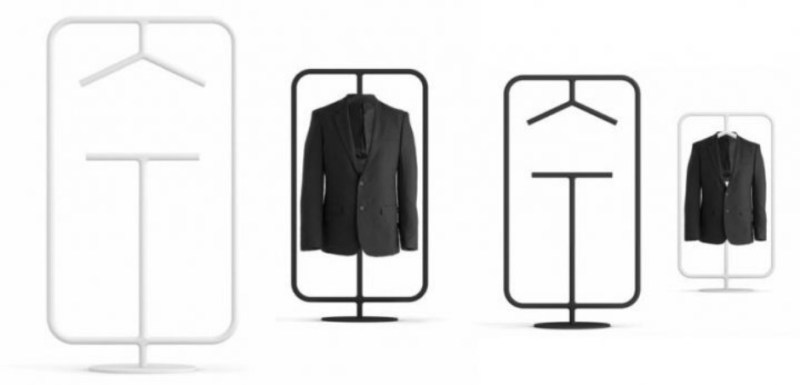 When you hear the word valet one often thinks of valet parking — or for those of you who watch Downton Abbey, you think of the Earl of Grantham's valets, which in this case means male servant, John Bates and Thomas Barrow. In the case of Japanese-born Kensaku Oshiro's Spring Day Valet, which was commissioned by the Italian company Busso, it refers to a valet stand, a piece of furniture used to hold men's clothes.
Now usually, a valet stand is made from wood and looks really old school — and not in a good way. The Spring Day Valet transforms your traditional valet stand into the present. Constructed with lacquered metal tubing, this valet, a minimalist garment rack, displays your suit — or any of your ensembles — with pride. Turn your clothes into a work of art or a decorative item.
With the Spring Day Valet, who needs a stuffy old valet stand — or even their own John Bates or Thomas Barrow?
Editors' Recommendations