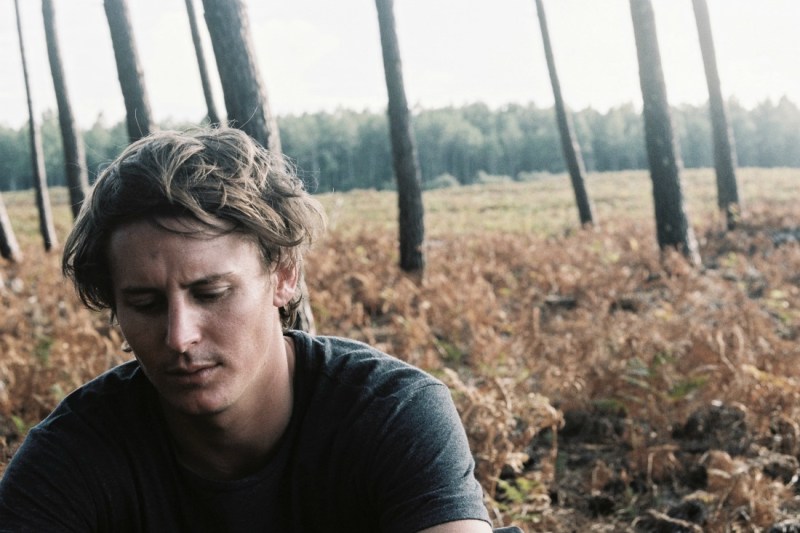 Ben Howard, a 25-yeard old West London native has been writing music since he was a child. And while he has been repeatedly compared to Mumford & Sons, he also resonates with Bob Dylan and Ray LaMontagne, gaining him a rapid rise in popularity in today's music scene.
Ben leaped onto the music scene in 2010 with hits like The Pines and Only Love, and has just released his second collection, The Burgh Island EP. The new album doesn't disappoint, taking listeners through darker turns than his first 2011 album, Every Kingdom.
Howard has been praised for sounding even better in concert than in recordings, often performing with only his guitar and a soft spotlight. But his soulful voice connects powerfully with the violins and percussion that join him in the studio. His videos are similarly crisp, often shot outdoors in golden-hued fields and beaches.
The lyrics and videos from the first album's tracks like Old Pines and Keep Your Head Up take on playful, exuberant tones: He and his friends cliff-hop on black rocks beside the ocean and jump through waves. In another, they cruise down a giant water slide in the middle of a forest.  They slide past a field full of grazing cows. Even the cows look happy. Nature is as beautiful and friendly as Howard's notes.
But the songs on his new album are stark, even mournful. In Esmerelda, Howard sings low and heavy, "Oh, poor me, she fell beneath the wheels to help me out. Black sea, the monster killed the melody you love." The black-and-white video features Howard on the shores of an angry, howling sea, without friends and definitely without a giant waterslide.
This time around, we hear more electronics, straying from the predominantly acoustic melodies of his past. One thing is for sure when it comes to The Burgh Island EP: with or without wires, Howard is as electrifying as ever.
Editors' Recommendations