When Naço Architecture developed their Tricycle, they asked, "How do you move large loads around a city without using any gas?" What the global firm — which has offices in Paris, Shanghai and Buenos Aires — came up with was the Tricycle, a cargo bike that serves as an alternative to large vehicles, such as buses, electric trams and utility vehicles usually used to move heavy items from one point to another. The environmentally friendly Tricycle enables users to transport things without using any of the quickly depleting fossil fuels.
The Tricycle comes in a modular arrangement, so that you can put the caddy in the front or back of the bike, so that users get to choose which option is the most sensible for the things they need to move. Peddle furniture, clothes you need to donate, refrigerators, a washer — anything that fits in the caddy really, and go back and forth. We're sure it will be a lot quicker than when Carrie Brownstein and Fred Armisen were bike movers on that Portlandia skit.
Did we mention? The Naço Tricycle is also a great workout.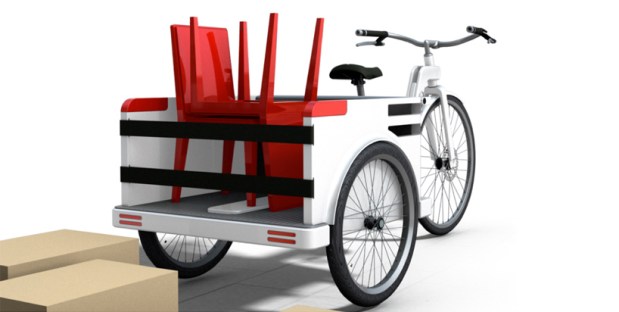 Editors' Recommendations