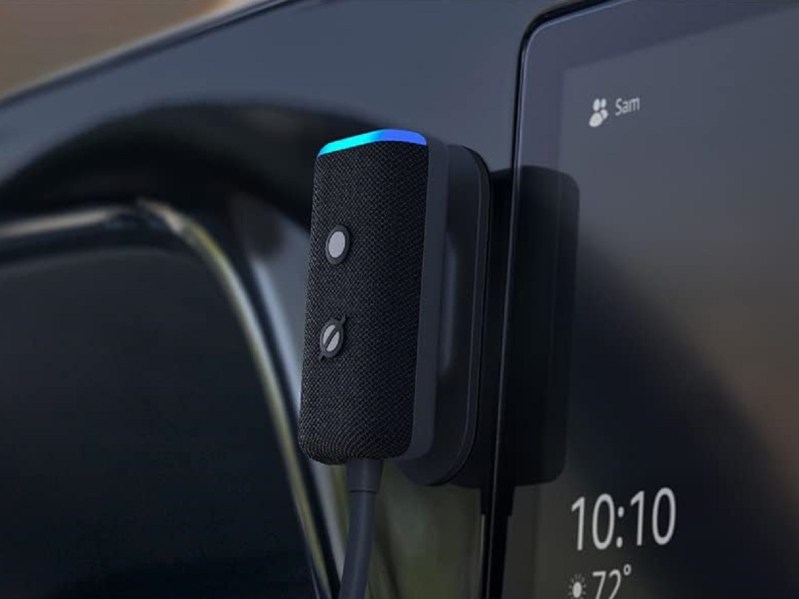 If you've ever wondered what it would be like to bring an Amazon Echo smart speaker with you while you're on the road, wonder no more with the Amazon Echo Auto. The device, originally priced at $55, is currently available from Amazon's Prime Day deals with a 36% discount that slashes its price all the way down to $35. That's $20 in savings that you can spend on other car accessories, but you'll need to act fast if you want it because with the shopping event winding down, this offer will probably disappear soon.
Why you should buy the Amazon Echo Auto
The best electric vehicles are all considered smart cars because they heavily utilize technology to make things much more convenient for their driver and passengers. However, any vehicle can become a smart car with the Amazon Echo Auto. It's very easy to install — you just need to plug the Amazon Echo Auto's USB cable into your car's power outlet then set up the device through the Alexa app. Once it's up and running, you'll have access to Amazon's Alexa, which will let you use voice commands for functions such as playing music from your favorite streaming services, making calls to your loved ones, and even controlling your other internet-connected devices at home such as smart thermostats and smart lights.
Even when you're playing music or if you're stuck in loud traffic, the Amazon Echo Auto will hear your voice commands because it has five microphones built in. You don't have to worry about you and your family's privacy though, as the device is built with multiple layers of privacy protection, including a microphone off button and a light indicator to let you know when it's listening.
If you think you need the Amazon Echo Auto in your car, you're going to want to hurry with your purchase because the device is currently available from Amazon at 36% off for Prime Day. It's down to just $35 following a $20 discount on its original price of $55, but there's no time to waste because the shopping event is closing soon. Make your car smarter with the Amazon Echo Auto, which you can get for much cheaper than usual if you buy it right now.
Editors' Recommendations