If spending months at home has taught us anything, it's that everything is available online. When it comes to buying a new camper, shopping online may actually be a better experience than doing so in person. Browsing the internet affords you the freedom to search as much or as little as you like before reaching out to the seller when you're ready to deal. If you're in the market for a new or used travel trailer, motorhome, or camper van, read on to learn how to purchase a camper online.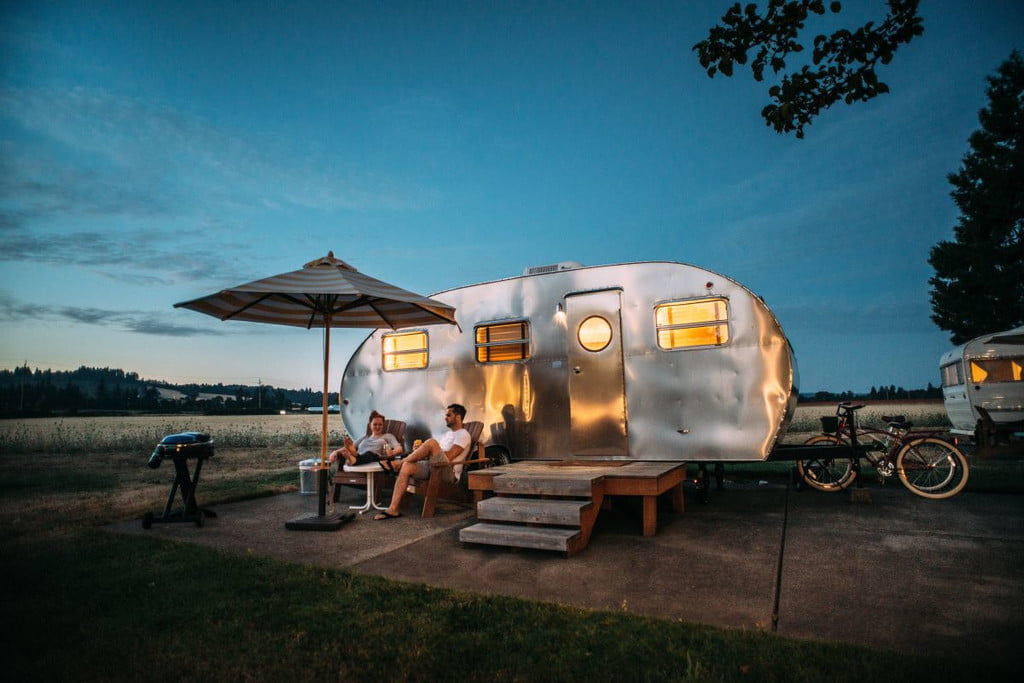 Why buy your camper online
The biggest names in the camper industry, such as Camping World RV & Outdoors, Motor Home Specialist RV, RV Trader, RVT, and many others sell campers online. It's a convenient way to purchase both brand new and pre-owned models. Even with dealers like Camping World and MHSRV that have brick-and-mortar locations, a quick online search offers a better look at their inventory than a trip to the lot does. Plus, you can avoid the merchandising hype. Online, you can search inventory company-wide and across different sites with no sales pressure.
Buy from a reputable seller
The dealers mentioned above offer an experience not unlike a car dealership. They carry a great selection of the most popular new and used models. If they don't have something in stock, they can probably source it for you. Plus, they offer additional products and services beyond the sale, like RV insurance, campground discount programs, a full line of RV accessories, and the ability to perform maintenance or upgrades to the camper.
If you're looking for a value deal on a used camper, a classified listing site like Conversion Trader or Auto Trader is a great place to start. Most of the sellers on these sites are individuals or small, independent dealers. The potential for bargain prices, unique models, or project campers that just need a little TLC makes these sites valuable resources for many shoppers.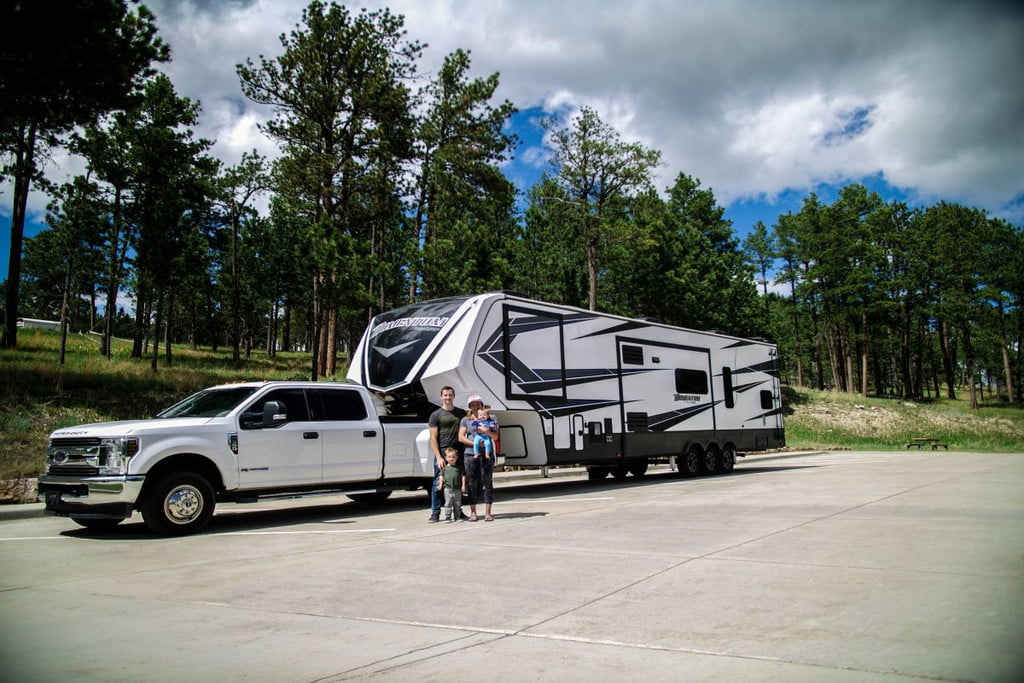 Pay close attention to the details
You'll get the best deal on the right camper if you know in advance the kind of camper you want. Take time to learn about the options. Most shoppers spend up to a year or more learning as much as possible about campers before they buy one.
First appearances can be deceiving. Although size, styling, and amenities are important, don't overlook the finer details. Consider the quality of components such as the water pump, air conditioner, and cabinetry. Some of the best personal recommendations and cautionary tales come from social media groups dedicated to RVing. If you want to learn how various features play out in real life — or anything else about camper life — you'll find plenty of good information there.
Be prepared to drive away with your new camper. If you buy a pop-up camper or travel trailer, you need a vehicle that can tow it. For all but the most lightweight campers, a full-size pickup truck or SUV with a tow hitch, wired for the trailer's electrical hookups, is the standard. You'll need to ensure in advance that your hitch and electrical hookups match those on your new camper.
Choose between new and used
Like new cars, brand new campers lose about 25% or more of their value as soon as they leave the dealer's lot. So, buying used could make a lot of sense. Also, new campers sometimes arrive at the dealership with minor defects or damage. The dealer should inspect for and fix any problems, but this is something to be aware of and watch out for. The primary issue is water damage from poorly-sealed windows, doors, and seams.
Of course, buying used comes with some risks, especially where an online purchase is concerned. It is not advisable to finalize the purchase remotely. A used RV likely has some wear and tear, which is to be expected, but water damage should be a red flag. Before exchanging money, thoroughly inspect the floor, ceiling, exterior panels, trim, and walls for staining, rot, or signs of weakness. Make sure the tires are in good condition as well.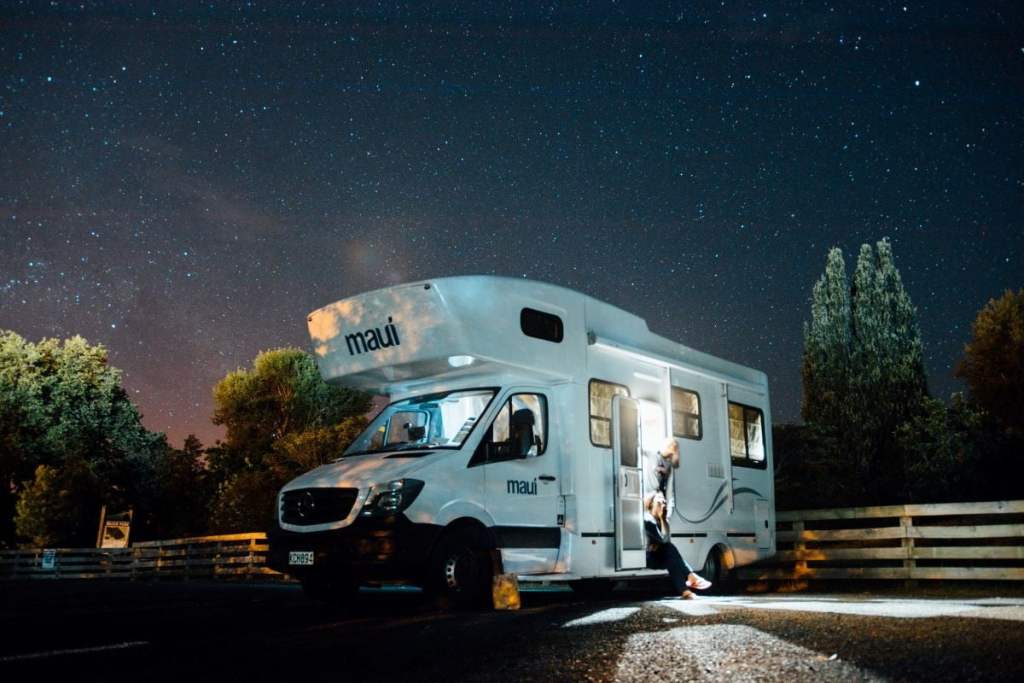 A word on financing
Unless you are buying with cash, prepare for financing before contacting the seller. Impulse buys rarely work out in the buyer's favor. Dealerships can help most buyers get a loan through their network of lenders, but you may find that your financial institution offers a better rate.
Buying a camper online offers a convenient, pressure-free shopping experience. It lets you bypass crowded dealerships and eliminate travel time by simply clicking through listings and exchanging messages with a seller. Spend time learning and deciding what kind of camper you want and how much you should pay for it. If you know what you're looking for and have your finances in order, it's only a matter of making the deal.
Editors' Recommendations