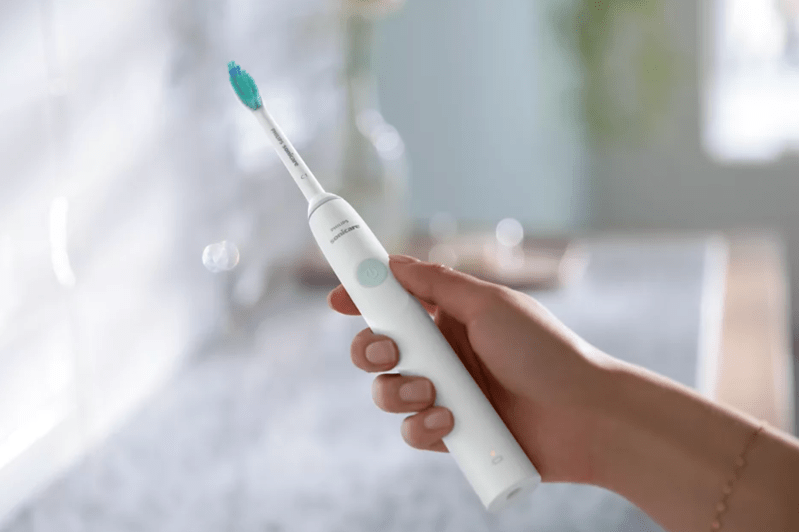 Electric toothbrush deals are getting cheaper all the time as demonstrated by this offer on a Philips Sonicare 1100 Power Electric Toothbrush over at Walmart today. Usually priced at $25, it's down to $20 for a limited time only. Sure, that's only a $5 discount but on the other hand, that's 20% off making it a pretty sweet deal for anyone seeking a new toothbrush for less. You can either hit the buy button below or read on while we take you through what it offers.
Why you should buy the Philips Sonicare 1100 Power Electric Toothbrush
If you've been considering whether an electric toothbrush is worth it, first of all — yes. Second of all — definitely. What price can you put on your oral healthcare, right? The Philips Sonicare 1100 has all the essentials you need. It has a slim and ergonomic design that's perfect in your hand, while it also has a familiar-shaped head to feel good in your mouth.
Its Sonicare technology gently pulses water between your teeth with a two-minute timer telling you how long to brush for. There's also QuadPacer technology to ensure you meet the Dentist-recommended brushing time. After all, it's important to know how to use an electric toothbrush to the best of its ability. The Philips Sonicare 1100 Power Electric Toothbrush also has an easy start system that gently eases you into the electric brushing experience. It does this by gradually increasing power so you get settled into the process and there's no alarm for your senses.
As well as that, the Philips Sonicare 1100 offers a long battery life of up to two weeks so it doesn't need much maintenance. A battery light indicator lets you know any time you need to recharge it via its USB charger. If you need to connect it to the wall, you can purchase a wall adaptor separately.
Inexpensive yet an ideal addition to your oral care routine, the Philips Sonicare 1100 is down to just $20 at Walmart. At a great price for a well-made toothbrush from a well-respected brand, this is your chance to get into healthier habits or simply set yourself up with a spare one for your travels. Buy it now before the deal ends soon.
Editors' Recommendations