Your hard working hands deserve the very best. Dry, cracked skin feels terrible. Cold weather, hot water, and harsh soaps can do a number on your mitts. If you want to heal callouses and banish hang nails, you'll have to give your chapped, rough hands some much needed TLC. Slather on these manly best hand creams, balms, and salves to heal dryness and restore moisture.
Duke Cannon Bloody Knuckles Hand Repair Balm, $15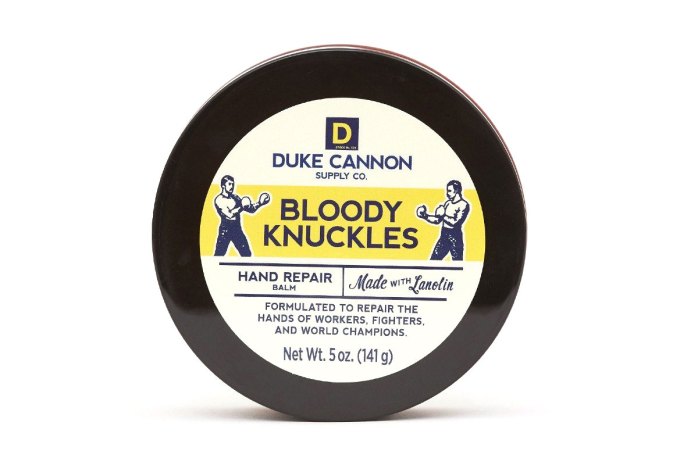 Bloody Knuckles works for both lovers and fighters. This balm champions lanolin in the fight to repair your dry fists. Weighing in at 5 ounces this balm will go the distance. Slather it on for much needed moisture, it won't leave you greasy. Go ahead tough guy treat yourself.
Baxter Hydro Salve – Men's Hydrating Hand Cream, $16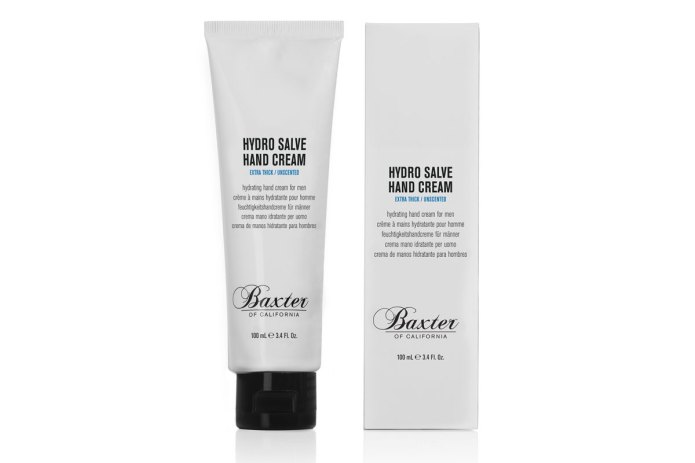 Are you very, very dry? This Men's Health Grooming Award Winning extra thick hand cream formulation is packed with nourishing, aloe, shea butter and avocado oil. Vitamins E, C and B5 absorb quickly to ease dryness.
Jack Black Industrial Strength Hand Healer With Vitamins A & E, $15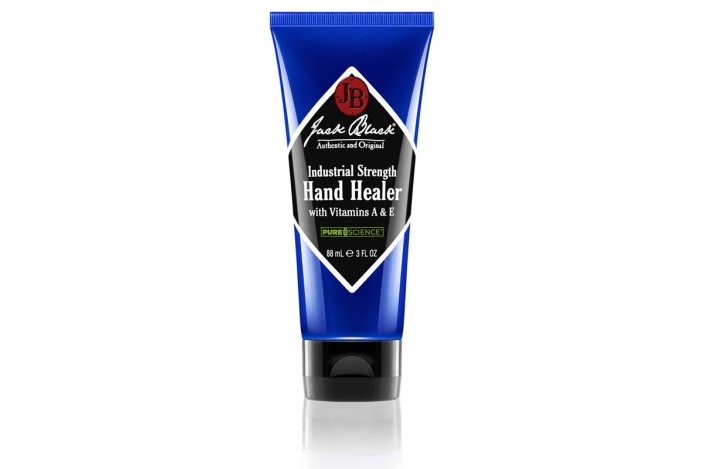 Your hands aren't going to heal themselves. Jack Black has been road-tested by golfers, carpenters, and chefs and of course a dermatologist. This hand cream uses organic ingredients to soothe your cracked hands. It's non-greasy and free of moisture stripping parabens, fragrance and colorants.
Nivea Men Crème, $5.50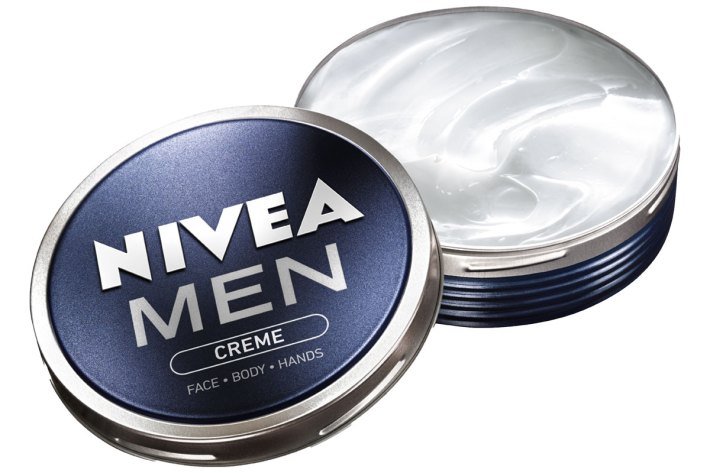 When winter has you feeling dry everywhere pick up Nivea Men Crème–it's a light cream that won't clog up your pores or cause your face to breakout. It's also hydrating enough to heal your dry cracked hands and moisturize the rest of your dry winter skin. You get a lot for your money with this drugstore dynamo. Pickup a spare for your desk drawer and one for your gym bag too.
Manready Mercantile Hand Salve, $13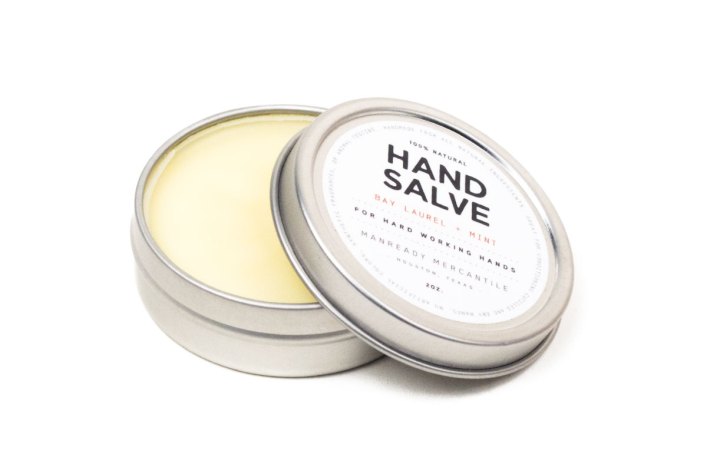 If you prefer a thicker remedy as opposed to a lighter lotion try Manready Mercantile's Hand Salve. Dip your fingers in this solid combo of sweet almond oil, white beeswax, coconut oil, and jojoba oil with bay laurel and mint essential oils. Your body heat will warm up and soften this 100% natural salve making it easier to apply.
Editors' Recommendations