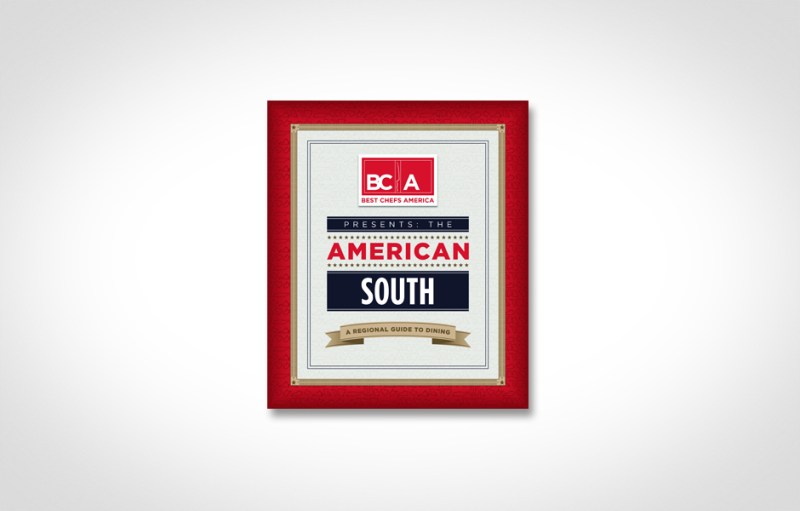 Who are the best chefs in America? Everyone has their favorites and while names such as Eric Ripert of Le Bernardin and Andy Ricker of Pok Pok are often bandied about by gourmands around the country, Best Chefs America used a more scientific approach to determine the cream of the crop. The results, which are based on peer reviews, are contained in its new, five-part regional guides, the first of which, "Best Chefs America Presents: The American South," recently launched in Charleston.
The behemoth of a book, encapsulating 248 pages, honors chefs from 12 southern states and contains more than 1,000 listings, food facts, dining districts, recipes and essays defining each state's unique cuisine. The top-25 chefs in the South include Susan Spicer, Mike Lata and Linton Hopkins, names synonymous with Southern cuisine.
"Chefs from each state pride themselves and are passionate when it comes to recreating regional flavors in their dishes," says Gabe Joseph, Editor in Chief of Best Chefs America.
Best Chefs America launched in 2013 and is heralded for its peer-review nomination system, which honors the top chefs around the nation. The top one percent of all chefs are rated by other chefs on their credentials and skills as well as their reputation in the culinary world as cooking giants and trendsetters. More than 5,000 chefs were interviewed and four additional regional guides, from the Northeast to the West, will launch throughout 2014 and 2015.
Editors' Recommendations